Regal Entertainments are excited to announce that Wild at Heart and Coronation Street actress Lucy-Jo Hudson will lead the all-star cast of its Christmas pantomime Snow White and the Seven Dwarfs!
Fresh from competing in the ITV show Dance Dance Dance where she reached the final, Lucy-Jo will no doubt bring her fancy footwork to the stage at St Helens Theatre Royal as she plays the leading role of Snow White in the Christmas pantomime which takes place from Saturday, 2nd December 2017 – Sunday, 7th January 2018 and stars seven real life dwarfs!
Lucy-Jo first appeared on our TV screens in Coronation Street where she played Katy Harris for four years before leaving in a dramatic storyline that saw her dubbed "Killer Katy!"
She then spent five seasons in the hit drama Wild at Heart, playing series lead Rosie Trevanion. Lucy-Jo next made her big screen debut in Ken Loach's acclaimed feature film Looking for Eric. She also recently played Rhiannon Davis in a long running and dramatic storyline in Doctors for the BBC.
She has worked as a presenter on Loose Women, and has had many and varied roles in theatre and on radio.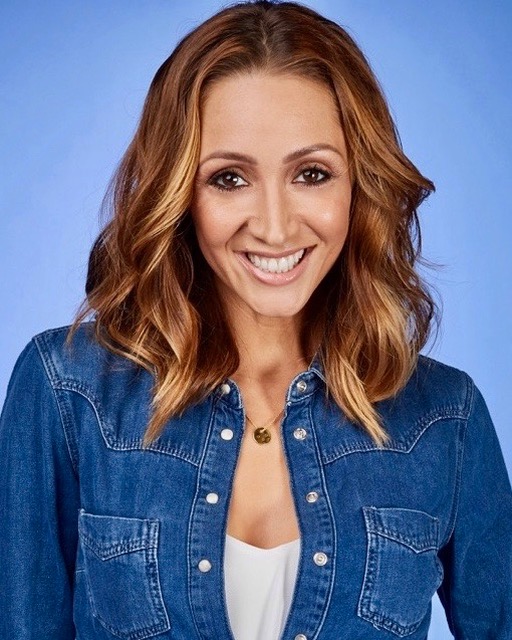 Lucy-Jo is married to her Coronation Street former co-star, Alan Halsall and they are proud parents to a beautiful daughter, Sienna Rae.
The Leeds actress is very excited to be heading to St Helens this Yuletide. Lucy-Jo said: "I'm so excited to be a part of St Helens Theatre Royal Snow White production this Christmas. I've rediscovered my love for being on stage from performing in Dance Dance Dance and I know my little girl will absolutely love watching mummy play Snow White in panto!"
The rest of the all-star cast will be announced very soon but one thing's for sure – Regal Entertainments are guaranteed to stage a fabulous fun-filled panto for all the family.
With real life dwarfs, magic mirrors, wicked queens and poisoned apples aplenty, you can expect all the slapstick comedy capers you have come to know and love from all Regal Entertainments' pantos.
So be sure to book early and enjoy one the world's best fairy tale classics this festive season.
Chantelle Nolan, Theatre Manager said: "I am delighted to announce that Lucy-Jo Hudson will be joining the cast of our star-studded Christmas panto. We're sure she will make a sensational Snow White and we're looking forward to her teaching us some funky moves after her spell on Dance Dance Dance!"
Snow White and the Seven Dwarfs runs from Saturday, 2nd December 2017 – Sunday, 7th January 2018 and tickets are on sale now! Be sure to book early to avoid disappointment.
For more information, please visit: www.sthelenstheatreroyal.com
Facebook: www.facebook.com/St-Helens-Theatre-Royal
Twitter: @TheatreRoyalStH
LISTING DETAILS
Regal Entertainments Ltd Present: Snow White and the Seven Dwarfs
Dates: Saturday 02nd December 2017 – Sunday 07th January 2018
Times: Various
Tickets: From £11
THEATRE ROYAL BOOKING DETAILS
Book in person at the Theatre Royal Box Office, Corporation Street, St. Helens, Merseyside WA10 1LQ (Mon – Sat 10am – 5pm). Alternatively, call 01744 756 000 or log on to: www.sthelenstheatreroyal.com