Every theatre goer goes loves a farce especially one as funny as The Play That Goes Wrong which is back at Leeds Grand Theatre from Monday 22nd to Saturday 27th May.
Co-written by Mischief Theatre company members Henry Lewis, Jonathan Sayer and Henry Shields, The Play That Goes Wrong is a madcap physical comedy packed with finely-tuned farce and Buster Keaton inspired slapstick delivered with split-second timing.
The play introduces 'The Cornley Polytechnic Drama Society' who are attempting to put on a 1920s' murder mystery, but as the title suggests, everything that can go wrong does, as the accident-prone thespians battle on against all the odds to get to their final curtain call.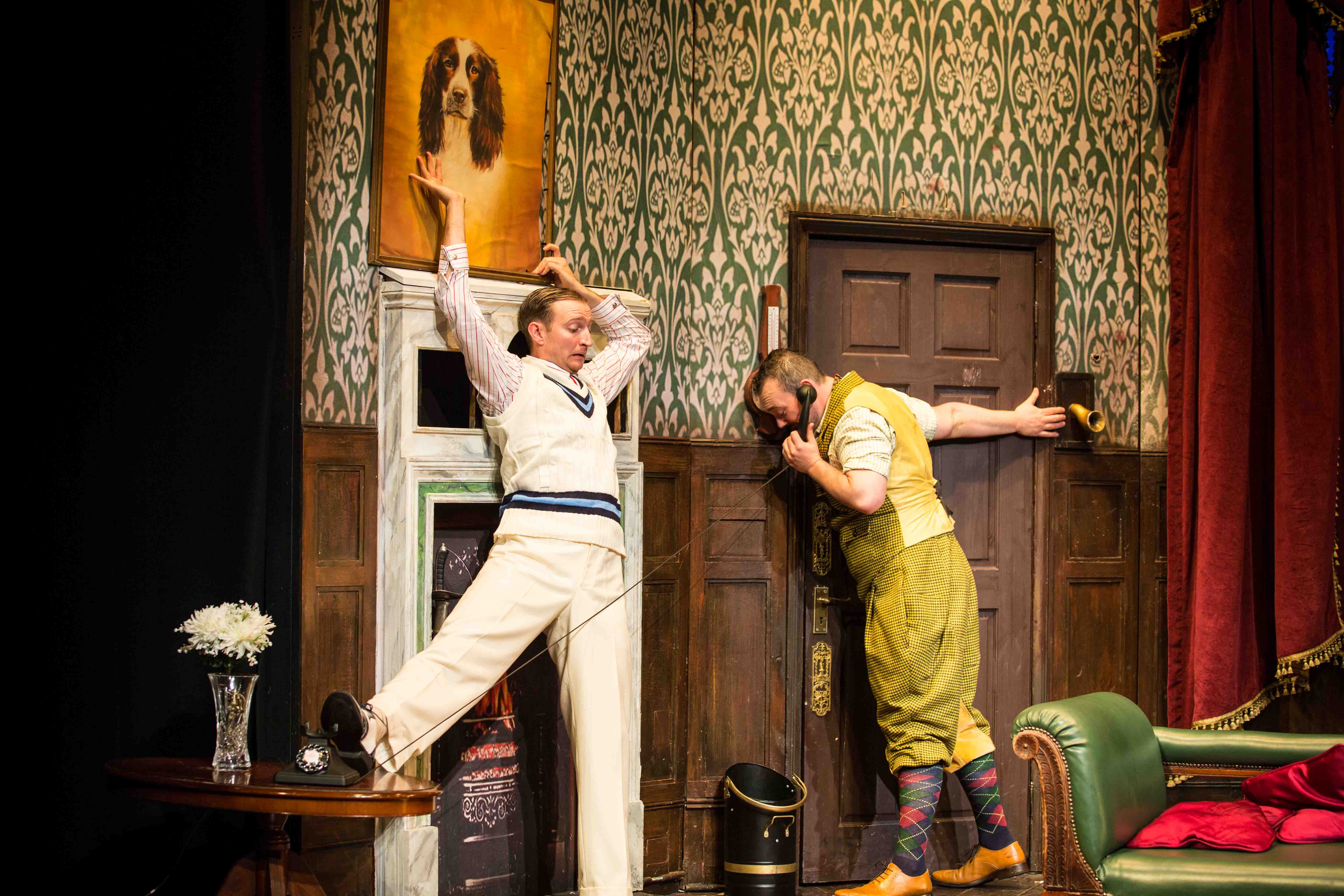 Farce clearly transcends cultures as the production is now licensed to thirty-three countries, with productions playing in Tokyo, Paris, Budapest and soon to open in Rome, Warsaw, Shanghai, Cape Town and Melbourne.
The Play That Goes Wrong is now running on Broadway with the original cast at the Lyceum Theatre in New York. Opening in the Big Apple completes a remarkable rags-to-riches story for a play, which started its life at a London fringe venue with only four paying members of the public at the first performance and has since played to an audience of over half a million.
"This production went down a storm when it was here last," says Ian Sime, General Manager of The Grand. "And now that original cast – including the writers – are on Broadway and taking the States by storm! We're quite proud of that."
The Play That Goes Wrong is at Leeds Grand Theatre from Monday 22nd to Saturday 27th May. Book online at www.leedsgrandtheatre.com or call Box Office on 0844 848 2700