Audiences can expect a magical theatrical experience when the revival of an award-winning musical has its Manchester premiere at the city's newest theatre.
PIPPIN is the latest collaboration between Hope Mill Theatre and Aria Entertainment.
The musical will run from Friday 25th August to Saturday 23rd September in the acclaimed 150-seater Ancoats venue.
The production is the fourth show from Hope Mill Theatre and Aria Entertainment, who first joined forces in January 2016 to spearhead the arts venue as a platform to showcase, revive and bring new musical theatre to the North.
The theatre has since won numerous awards and two of the previous productions, Hair and Yank receiving London transfers.
The Tony Award-winning PIPPIN, directed by Jonathan O'Boyle and co-produced by Guy James, tells the story of a young prince, the heir to a throne, and his journey to find meaning to life - only to discover true happiness is more complicated than he thought.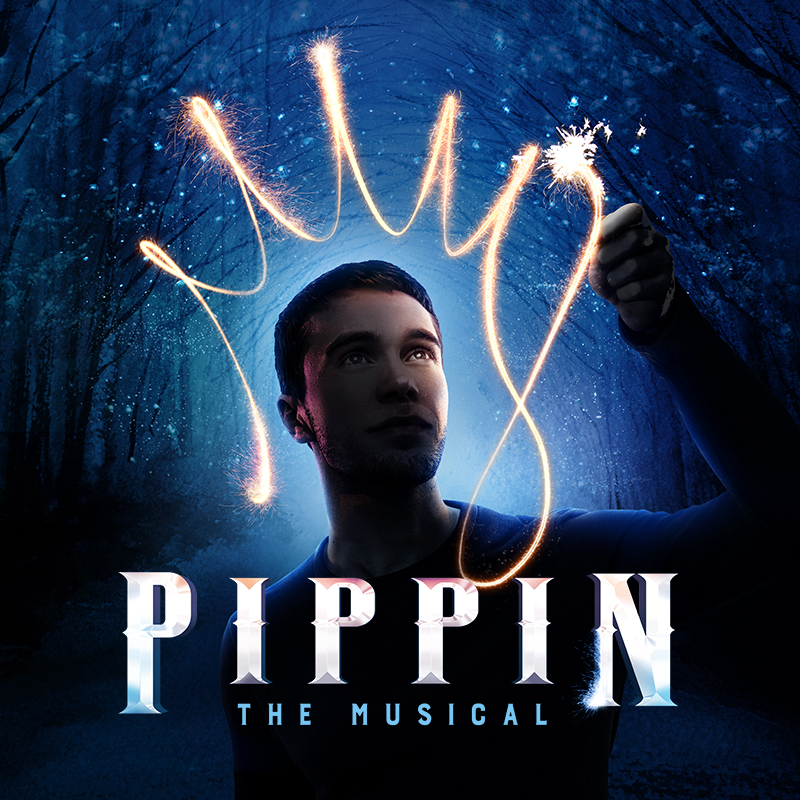 PIPPIN was written by Roger O. Hirson and has a stunning score from composer Stephen Schwartz. (Composer of the hit musical WICKED).
Aria Entertainment's Producer and Company Director Katy Lipson said: "Once again I am delighted to be working at Hope Mill Theatre on our fourth collaboration, PIPPIN by the renowned composer and lyricist Stephen Schwartz.
"We continue to bring work which is accessible but challenges audiences both old and new. We feel PIPPIN is the perfect musical to follow our productions of Parade, Hair and Yank and we are excited to continue bringing intimate, powerful fringe theatre to Manchester's audiences, this time joined by our trusted co-producer Guy James."
Co-producer Guy James added: "I'm thrilled to be bringing this stunning musical to The Hope Mill. The score of PIPPIN has always been one of my favourites with its compelling adventure story of a man's search for meaning and significance in his life, and Stephen Schwartz's brilliant score with sweeping ballads like Corner Of The Sky and Broadway staples like No Time At All.
"It's been a show on my to-do list since I first saw it (three times) in London back in 1998 - so nearly 20 years later I am final achieving number one on the list!
"I have worked with Aria Entertainment on many productions, and I am excited to be finally working with The Hope Mill theatre on PIPPIN, who have become a beacon of exciting new productions in the North over the last couple of years."
Hope Mill Theatre Artistic Director Joe Houston said: "We cannot wait to bring Manchester the Premiere of the musical PIPPIN. This is a joyous, magical show with an outstanding score.
"It's a feel-good, family show about a young boy trying to find his place in life and in such sad times we hope that this musical can bring joy and happiness to our audiences."
Aria Entertainment is a theatrical production company headed by Manchester-born Katy, who has a wealth of experience in producing new and established works in the West End, Off West End, Edinburgh Festival and UK tours.
Each year, Aria Entertainment produces at least one musical revival; new British musical; new American musical; a play; new cabaret show; and a season of new musical theatre called From Page to Stage.
Hope Mill Theatre opened in December 2015, and is located in the Grade II Listed Hope Mill. The theatre is the brainchild of Joseph Houston and William Whelton who, after a career in theatre and living in London, were inspired by the highly regarded Off West End Theatres and wanted to replicate them by forming a creative hub in Manchester.
The five-storey mill is also home to writers, artists and designers.
LISTING INFORMATION
PIPPIN
25th August – 23rd September 2017
Previews: Friday 25th August - Sunday 27th August
Eves: 7.30pm | Sat Mats: 2.30pm | Sundays: 6pm
Hope Mill Theatre
Hope Mill, Ancoats, 113 Pollard Street
Manchester, M4 7JA
TICKETS:
Preview tickets are priced at £15
General tickets are priced at £24/£22
Concession tickets are priced at £20/£18
Tickets are on sale via www.ticketsource.co.uk/hopemilltheatre
Website: www.hopemilltheatre.co.uk
Facebook: Hope Mill Theatre
Twitter: @hopemilltheatr1 @PippinMCR