The team behind the latest musical collaboration at Manchester's Hope Mill Theatre are delighted to announce the full cast for the show of the Summer.
Pippin promises audiences a magical theatrical experience with the revival of the award-winning Broadway musical. Rehearsals have started and excitement is steadily growing amongst its talented cast.
The show will receive its Manchester premiere at the city's award winning theatre this Summer with a four-week run at Hope Mill Theatre from Friday 25 August to Saturday 23 September.
The full cast for PIPPIN is revealed as Mairi Barclay as Fastrada/Berthe (A Damsel In Distress); Jonathan Carlton as Pippin (The Hired Man); Bradley Judge as Lewis (Yank!); Tessa Kadler as Catherine (Carousel); Rhidian Marc as Charles (Phantom Of The Opera, Les Miserables); and Genevieve Nicole as Leading Player (Chicago, The Producers).
They will be joined by Olivia Faulkner; Andrew Halliday; Scott Hayward; and Ellie Seaton as The Company of Players.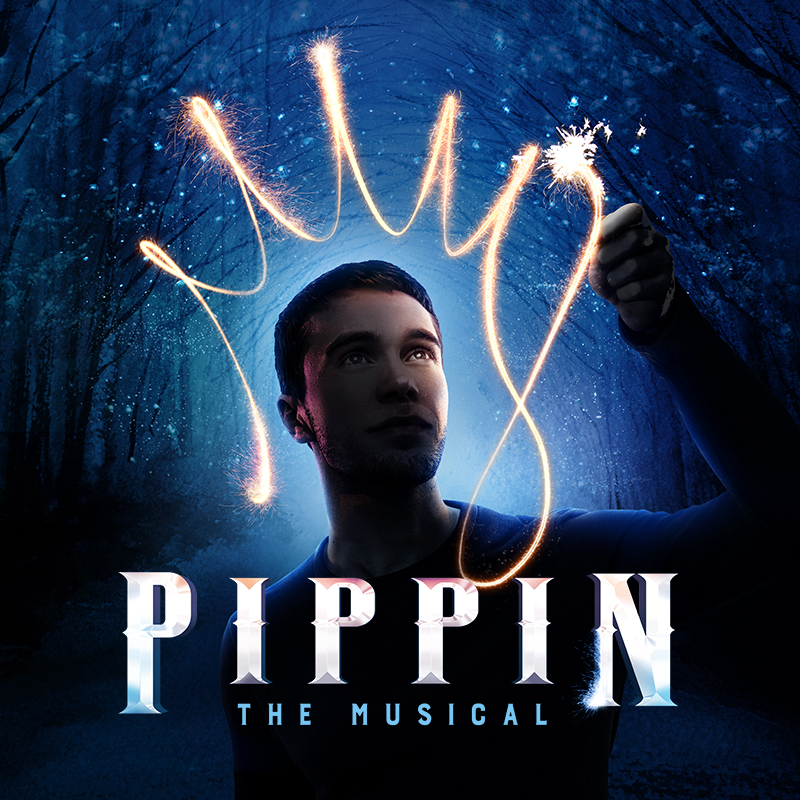 PIPPIN tells the story of a young prince, the heir to a throne, and his journey to find meaning to life – only to discover true happiness is more complicated than he thought.
The Tony Award-winning musical was written by Roger O. Hirson and features a stunning score from composer Stephen Schwartz, who composed the global smash hit musical WICKED.
Now the show comes to Manchester as the fourth collaboration from Hope Mill Theatre and Aria Entertainment, who first joined forces in January 2016 to spearhead the arts venue as a platform to showcase, revive and bring new musical theatre to the North.
The 150-seater Ancoats theatre has since won numerous awards and two of the previous productions, Hair and Yank receiving London transfers.
PIPPIN will be directed in Manchester by Jonathan O'Boyle (director of Hair, resident director of American in Paris) and co-produced by Guy James; Katy Lipson for Aria Entertainment; and Joseph Houston and William Whelton for Hope Mill Theatre.
The creative team also includes musical director Zach Flis, choreographer William Whelton, designer Maeve Black; lighting designer Aaron J Dootson; and sound designer Chris Bogg.
Director Jonathan O'Boyle commented: "Pippin is an extraordinary musical from the genius that is Stephen Schwartz, and it's a real thrill to be working on this production which will premiere at Manchester's Hope Mill Theatre. We had such a euphoric response to our production of Hair last year, that I cannot wait to bring this magical Broadway sensation to Manchester – where it receives its regional premiere.
"We are delighted to be working with such a talented cast, who have individually appeared in some of the greatest musicals of our time. Rehearsals are underway and are going extremely well. We are reinventing PIPPIN for the intimate space at Hope Mill and excited to welcome audiences to share the magic of this special production."
Aria Entertainment is a theatrical production company headed by Manchester-born Katy, who has a wealth of experience in producing new and established works in the West End, Off West End, Edinburgh Festival and UK tours.
Hope Mill Theatre opened in December 2015, and is located in the Grade II Listed Hope Mill. The theatre is the brainchild of Joseph Houston and William Whelton who, after a career in theatre and living in London, were inspired by the highly regarded Off West End Theatres and wanted to replicate them by forming a creative hub in Manchester. The five-storey mill is also home to writers, artists and designers.
Website: www.hopemilltheatre.co.uk
Facebook: @PippinManchester
Twitter: @PippinMCR @hopemilltheatr1
LISTING INFORMATION
PIPPIN
25th August – 23rd September
Previews: Friday 25th August – Sunday 27th August
Eves: 7.30pm | Sat Mats: 2.30pm | Sundays: 6pm
Hope Mill Theatre
Hope Mill, Ancoats, 113 Pollard Street
Manchester, M4 7JA
TICKETS:
Preview tickets are priced at £15
General tickets are priced at £24/£22
Concession tickets are priced at £20/£18
Tickets are on sale via www.ticketsource.co.uk/hopemilltheatre