The Grand Theatre, Blackpool announces an exciting new programme of shows for Autumn/ Winter 2017. With an incredible line-up of drama, musicals, dance, opera, music and comedy – there's something for everyone to enjoy!
This year the Grand Theatre will stage the most enchanting rags-to-riches fairy tales of them all: Cinderella. With an all-star cast including JJ Hamblett (Union J) who will star as Prince Charming, Melanie Walters (Gavin and Stacey) as Fairy Godmother, Olivia Birchenough (Channel 5's Milkshake) as the beautiful Cinderella and Jamie Morris and Tarot Joseph returning as the Ugly Sisters alongside panto favourite the incredible Steve Royle (BBC Radio Lancashire) who will be making his 15th annual appearance starring as 'Buttons,' it's sure to be a Christmas to remember!
Grand Theatre Chief Executive Ruth Eastwood said,
'The Grand is more than just a beautiful building presenting great shows. As an independent charity, we work hard to fulfil our educational and social responsibilities: we deliver learning and development programmes across Blackpool and the Fylde. We work with schools, children and families, older people and people with additional needs. We do this, not just to increase enjoyment and understanding of the arts, but to help improve literacy, numeracy and confidence. So, a ticket for the Grand Theatre it isn't just a ticket for a great night out, it's part of helping to put theatre – and the amazing benefits it can bring - at the heart of our community.'
This season will see Exclusive Originals… Direct from its sell-out London run, Derren Brown: Underground is the latest stage show from the multi-award winning master of psychological illusion. Bringing together a collection of the very best of Derren's previous stage work, Underground is a spell-binding experience of showmanship and magical genius.
Winner of the 1988 Olivier Award for Best Comedy Willy Russell's Shirley Valentine will be live on stage this autumn. Now, on its 30th anniversary, Jodie Prenger will star in the first major revival of this national treasure about a Liverpool housewife who wonders where her life has disappeared to.
From the team behind Goodnight Mister Tom and Michael Morpurgo's Running Wild comes an exciting and colourful new adaptation of Rudyard Kipling's family classic, The Jungle Book. Loved as a wild and fun tale of family, belonging and identity, this production is packed with memorable characters, new songs and brilliant storytelling.
There's even more of the drama you love … Starring Chris Ellison (The Bill and Burnside) Sophie Ward (ITV's Heartbeat), Robert Duncan (Drop the Dead Donkey), Deborah Grant (Not Going Out and Bergerac), Shirley Anne Field (The Entertainer), Antony Costa (Blue) and Ben Nealon (Soldier Soldier), A Judgement in Stone unravels a lifetime of deceit and cover-ups which, when revealed, brings a shocking revelation almost as grizzly as murder itself.
London Classic Theatre present a major new touring production of Noël Coward's sparkling comedy Private Lives. Champagne flows and the sea shimmers in the moonlight as two newly-married couples Sibyl and Elyot and Victor and Amanda prepare for the evening ahead. But when Amanda overhears a familiar voice singing a forgotten song, an old spark reignites, with spectacular consequences.
After huge successes with Of Mice and Men and A Tale of Two Cities, Touring Consortium Theatre Company return to The Grand with Dr Jekyll and Mr Hyde. A twisted tale of nerve-jangling horror, this adaptation of Robert Louis Stevenson's classic gothic thriller stars Phil Daniels (Quadrophenia, Scum, Eastenders) as the extraordinary Dr Jekyll and Mr Hyde.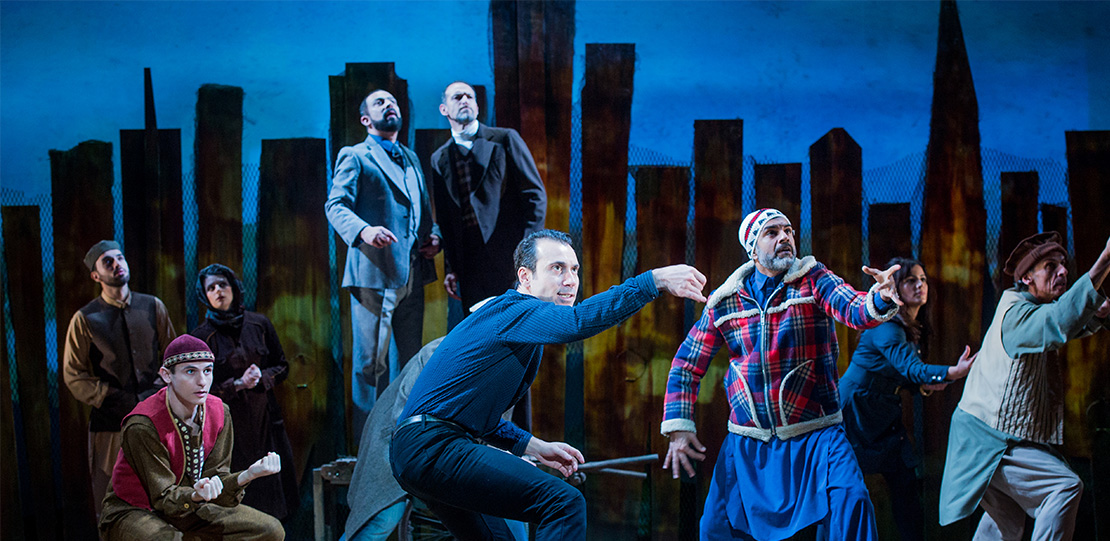 Based on the bestselling novel, The Kite Runner begins in Afghanistan, a divided country on the verge of war where two childhood friends are about to be torn apart. It's a beautiful afternoon in Kabul and the skies are full of the excitement and joy of a kite flying tournament. But neither boy can foresee the terrible incident which will shatter their lives forever. Direct from the West End, this haunting tale of friendship follows one man's journey to confront his past and find redemption.
Musicals fans will be happy to see our new season line-up including 20th Century Boy, the musical inspired by the life of rock legend Marc Bolan, which returns to the stage to mark the 40th anniversary of the iconic star's untimely death. Featuring some of the greatest rock songs ever written, 20th Century Boy tells the life story of the legendary Bolan and his band T. Rex. This show exposes some of the myths and takes the audience on a tearful yet feel-good journey through Marc's fascinating life, cut short by a cruel twist of fate.
Directed and choreographed by Craig Revel Horwood, Son of a Preacher Man is the sparklingly funny and sweetly touching new musical featuring the greatest hits of Dusty Springfield including The Look Of Love, I Only Want To Be With You, Spooky and Son Of A Preacher Man.
The smash hit Broadway and West End Musical Legally Blonde based on the best loved movie follows beautiful and popular sorority sister Elle Woods who loves to be pampered and is passionate about pink. When she is dumped by her boyfriend Warner Huntingdon III for a more serious girlfriend she puts down the credit cards and picks up the books. Packing up her trusty pooch, Bruiser, she bags herself a place at the prestigious Harvard Law School to try and win him back. With the support of her new friends she learns that you can be both smart and fashionable. Starring Rita Simons (BBC's Eastenders) Lucie Jones, (Rent, Les Misérables, Ghost, We Will Rock You, X Factor) and Bill Ward (Emmerdale, Coronation Street).
The Grand's Powerful, Emotive Dance season, funded by The Arts Council England, once again features incredible, internationally renowned dancers and dance companies.
Wales' National dance company brings together three unforgettable dances in their new show Folk. Full of character and stunning movement, these acclaimed works will ignite and inspire. Folk features Artistic Director Caroline Finn's quirky and engaging style. Exploring themes of social relationships, characters come alive in a surreal and enchanting landscape. Lee Johnston's They Seek to Find the Happiness They Seem is a heart-wrenching exploration of disconnection within a relationship. Roy Assaf's Profundis uses an exotic soundtrack and whimsical wordplay to challenge us to ask questions about what art really means.
STOMP, the British theatrical sensation that has become a truly global phenomenon, is an infectious mix of percussion, dance, theatre and comedy with an exhilarating soundtrack inspired by the commotion of everyday life. Eight performers use everything from Zippo lighters, bin lids, and even the kitchen sink to hammer out an explosively feel-good rhythm enjoyed by audiences of all ages the world over.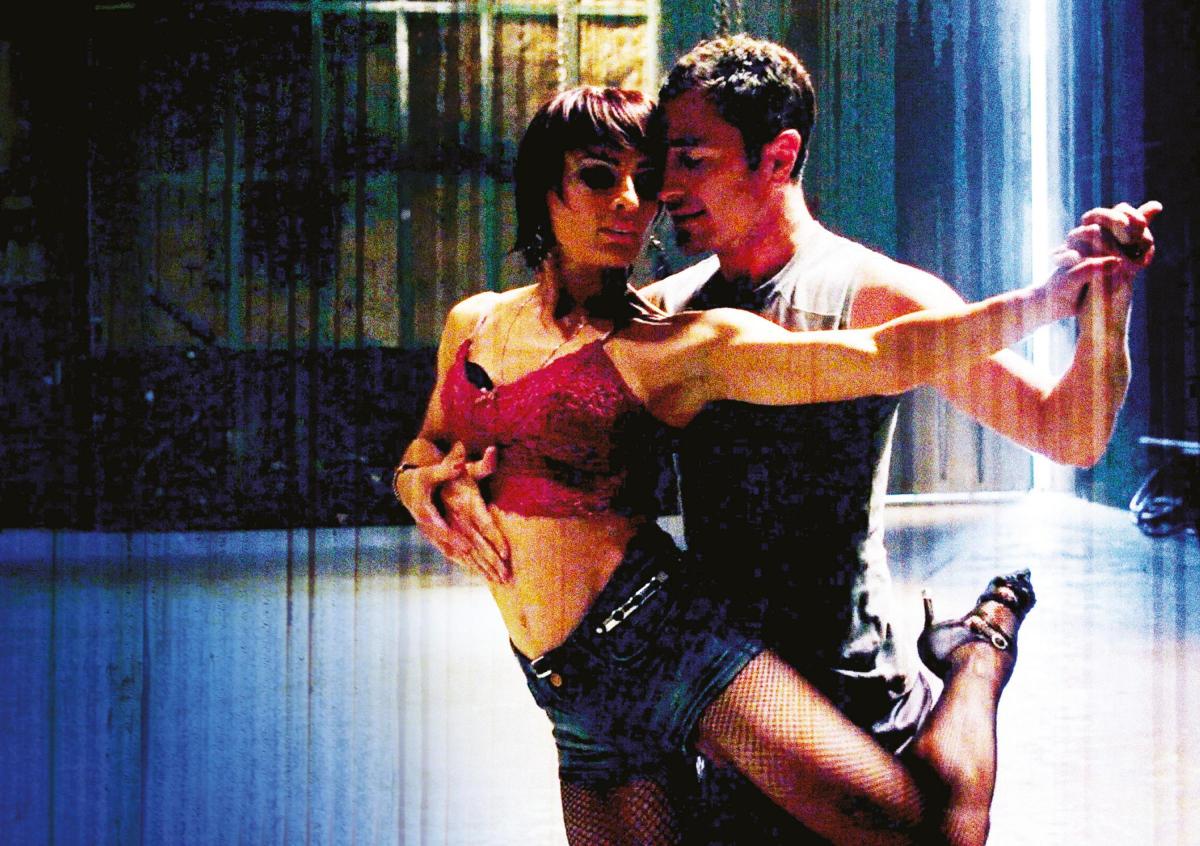 Dance partners for over two decades, world champions, Strictly Come Dancing favourites and West End stage stars Vincent Simone and Flavia Cacace bring together their famous tango style with dazzling theatrical flair to give you Tango Moderno. Vincent and Flavia return with their new production, following the incredible successes of Midnight Tango, hailed as 'a triumph' by the Daily Telegraph, the 'utterly unmissable' Dance Til Dawn (Smooth Radio) and the 'fabulous must-see' The Last Tango (Radio Times), promising you a classic yet fresh and modern show.
Joss Arnott Dance's new classical contemporary programme for 2017 will take you on a gripping journey through powerful and heart-pounding choreography that has established the company as one of the most exciting voices in British contemporary dance. Created in collaboration with the some of the industry's foremost, award-winning dancers, composers and designers, Arnott's new Triple Bill consists of two brand new dance works – A Movement in 3 and RUSH – alongside the company's internationally award-winning solo V that will feature live music for the first time.
Multi-award-winning Mark Bruce Company present a striking dance theatre adaptation of Shakespeare's Macbeth with a cast of ten dancers and an internationally acclaimed design team.
Be charmed by Jasmin Vardimon's joyous and wildly imaginative take on the classic Collodi fairytale Pinocchio. With humour, engaging drama and theatrical innovation, Pinocchio takes us on a magical journey as he discovers what it is to be human. With trademark choreographic style, Vardimon's breath-taking dancers bring to life the enchanting world of the famous marionette in this visual delight for all the family.
As well as Pinocchio and this year's enchanting pantomime Cinderella, the new Autumn/Winter season sees a range of Great family entertainment including …Tap Factory an International hit-show for all the family, featuring urban tap dance, percussion, comedy and acrobatics. The stunning live music and choreography is created from the most ordinary of objects by a highly talented, internationally renowned cast of award-winning tap dancers. On stage the show features; 4 pairs of tap shoes, 12 oil barrels, 1 stepladder, 4 trash bins, 1 bucket, 1 toolbox, 1 broom, 12 cans, 4 wood mallets and eight handsome men. Don't miss it!
Don't Dribble on the Dragon, based on the fabulous new book by Steven Lee and with magic designed by the legendary Paul Daniels, this spectacular musical adventure about growing up and the importance of family is the perfect feel good show for big hearted adults and loving little ones alike.
Following a huge success in 2015, The Tiger Who Came to Tea, the tea-guzzling tiger is back at The Grand this Autumn. The Tiger Who Came to Tea is a delightful family show; packed with oodles of magic, sing-a-long songs and clumsy chaos! A stunning stage adaptation of the classic tale of teatime mayhem... expect to be surprised!
Ellen Kent will also return to The Grand this season with two Classics: Verdi's La Traviata and Puccini's Madama Butterfly. Starring the international soprano Alyona Kistenyova* and the Korean soprano Maria HeeJung Kim* (*cast subject to change).
The Russian State Ballet of Siberia will also return accompanied by The Orchestra of the Russian State Ballet with three stunning ballets this Christmas: Swan Lake, The Nutcracker and The Snow Maiden.
Vivaldi by Candlelight is Britain's best-loved classical touring ensemble, the Locrian's tribute to the great Venetian composer, Antonio Vivaldi. Attired in lavish period costume, performing in front of a stunning classical set, these charismatic musicians perform Vivaldi's Four Seasons. Step back for a while from the hectic pace of our anxious times, into the elegance and grace of the Baroque, whilst listening to harmonies of this great melodic genius weaving his magical spell.
Top class entertainment will be top of the bill this season with highlights including … Thriller LIVE. Seen by over 4 million people in over 30 countries, Thriller LIVE continues to moonwalk around the world, taking you on a visual, audio and electrifying journey through the magic of Michael's 45 year musical history.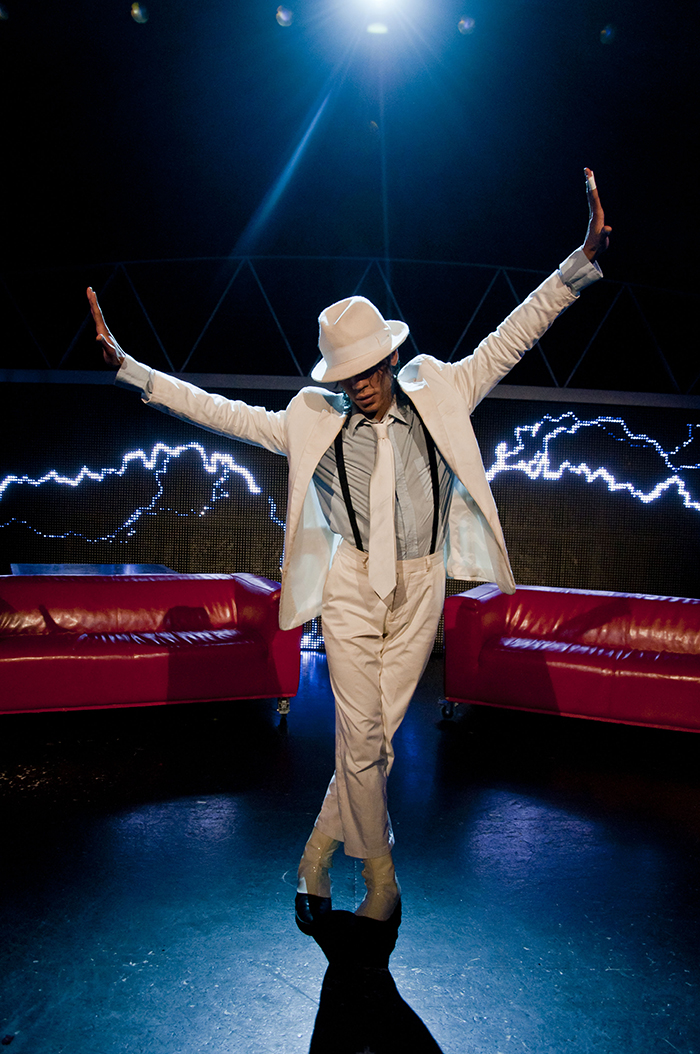 Expect your favourite songs delivered by an exceptionally talented cast and band, including: I Want You Back, ABC, Can You Feel It, Off The Wall, The Way You Make Me Feel, Smooth Criminal, Beat It, Billie Jean, Dirty Diana, Bad, Rock With You, They Don't Care About Us, Dangerous and Thriller plus many more!
Jason Manford will be delighting audiences once again! Muddle Class promises to feature a wealth of new material about Jason growing up 'working class' then finding, over the years, that part of him has become 'middle class' - causing much confusion! Delivered with Jason's amiable charm and captivating wit, this is a show not to be missed.
The Grand will also host an amazing selection of one-night entertainment shows, including top class comedian Milton Jones, Scottish comedy The Dolls Abroad, A Night of Dirty Dancing, Christmas favourite the Grand Christmas Concert, Grimethorpe Colliery Band, Psychic Sally who will return to The Grand with her Kisses To Heaven tour, Menopause The Musical and comedy legend Ken Dodd. Steve Steinman has ramped up the vamp in this spectacular sequel to the phenomenally successful Vampires Rock and will also return to The Grand with a brand new show The Meatloaf Story. Sunday Night at The Grand will also return with a fantastic evening of variety entertainment in aid of The Not Forgotten Association a charity set up to support injured service men and women of all ages.
There is music to suit all tastes in the Autumn/ Winter season at The Grand with the new Beat to Beat programme including: The Chicago Blues Brothers, T-Rextasy, Purple Rain – a Celebration of Prince, The Simon and Garfunkel Story, Solid Gold Rock 'n' Roll starring original 'dreamboats', Marty Wilde, Eden Kane, Mike Berry and The Wildcats, as well as very special guest Mark Wynter, 80s Triple Header with three critically acclaimed legends of the 80s: Midge Ure with his Band Electronica, The Christians and Altered Image featuring Clare Grogan, 'The Godfather of British Blues' John Mayall, incredible celebration shows: Someone Like You, Fast Love, Message in a Bottle, Some Guys Have all The Luck, A Country Night in Nashville and Lipstick on Your Collar, Rock 'n' Roll legend Joe Brown, Beyond The Barricade, and the return of the amazing ELO Again.
Continuing to support local talent, The Grand will also be hosting Schools Alive. Blackpool Music Service, Blackpool Music Education Hub and The Grand Theatre are delighted to offer every Blackpool school the opportunity to perform on what is recognised as one of the most prestigious stages in the country. During the week of Schools Alive, 2,000 pupils will perform hundreds of songs and dances, play in bands and orchestras and enjoy their wonderful introduction to theatre.
After the phenomenal success of Julius Caesar, RSC Blackpool, Fylde Associate Schools & The Grand Theatre are delighted to present the Regional Schools' Shakespeare Festival. Join young people from schools across Blackpool & Wyre as they come together to present a Shakespearian tale. The Royal Shakespeare Company's Associate Schools programme is an opportunity for schools to work with artists and practitioners from the RSC and The Grand.
The programme of shows for TheSTUDIO consists of a monthly Laugh Out Loud Comedy Club with some of the best up-and-coming comedians. Previously including Jason Manford, John Bishop and Sarah Millican before they hit the big time.
For more information about The Grand's Autumn// Winter Season or to book for any show call the Box Office on 01253 290 190 or visit www.blackpoolgrand.co.uk
Facebook- www.facebook.com/blackpoolgrand
Twitter- www.twitter.com/Grand_Theatre
YouTube - www.youtube.com/theGrandBlackpool