It's time to break out the dayglo Rara skirts, shoulder pads and hair gel as The Wedding Singer is strutting his stuff at Leeds Grand Theatre from Tuesday 22nd to Saturday 26th August 2017.
If you love 80s style and music then this is the show for you as it's based on the smash hit movie starring Adam Sandler, and this new version of the Tony Award- nominated musical features X-Factor runner-up and Dancing on Ice Champion of Champions Ray Quinn plus comedy veteran Ruth Madoc.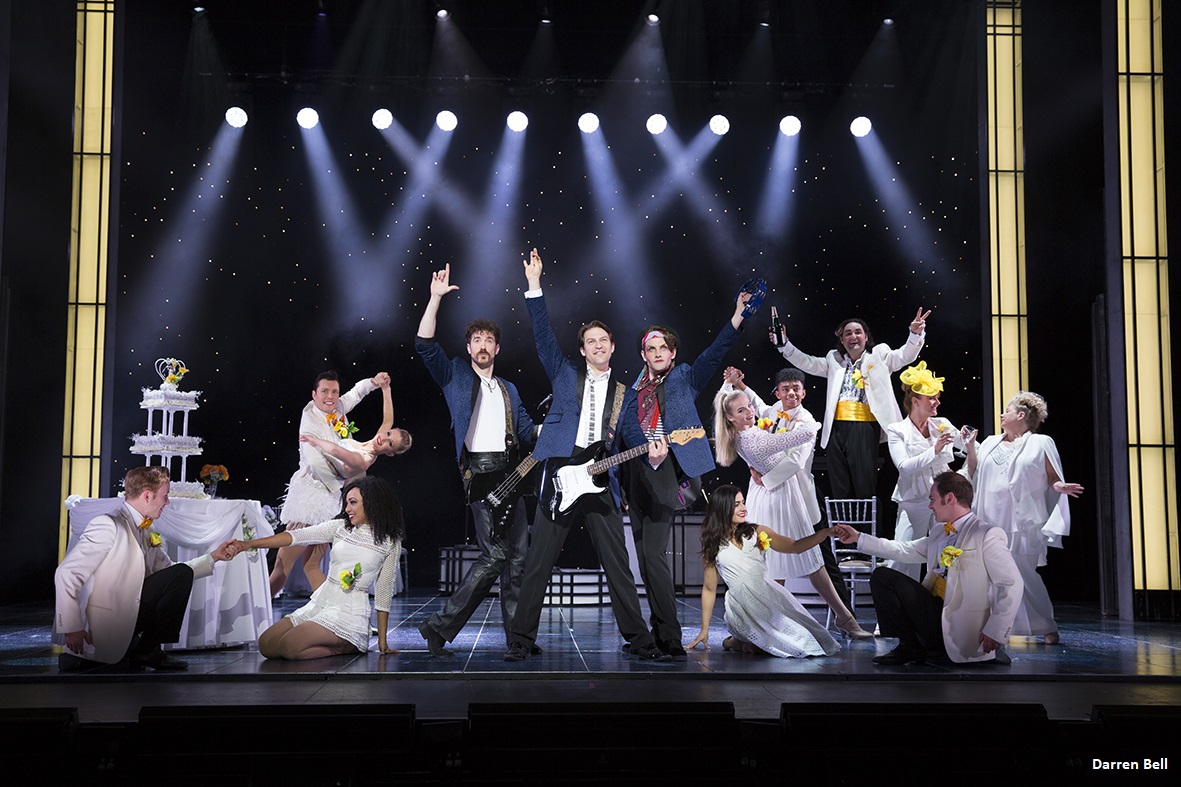 Set in 1985, The Wedding Singer tells the story of big-haired, rock-star wannabe Robbie Hart who is stuck being New Jersey's favourite wedding singer. When Robbie's own fiancée dumps him at the altar, he sets out to make every wedding as disastrous as his own until he meets sweet natured Julia, and her best friend Holly, who make it their mission to lure Robbie out of the dumpster and back into the limelight? Will Robbie see Julia head down the aisle with Wall Street bad boy Glen, or will Grandma Rosie convince Robbie and Julia that they are the perfect couple?
Directed and choregraphed by Nick Winston, this new production also stars Avenue Q star Jon Robyns as Robbie, West End leading lady and X-Factor finalist Cassie Compton as Julia and West End and Stephanie Clift as Holly.
Book online at www.leedsgrandtheatre.com or call Box Office on 0844 848 2700