Deborah McAndrew is probably the nation's best adapter of classic texts and she has now turned her hand to Dickens' novel of repression and longing Hard Times for Northern Broadsides.
This is Broadsides first work in the post Barrie Rutter era and they brought in their resident director Conrad Nelson for this bold adaptation, which will premiere at the company's Viaduct Theatre Halifax from 16th – 24th February before touring nationally until 26th May 2018.
Imagine a world where imagination is forbidden. Coketown is such a place. Thomas Gradgrind will not permit fanciful thoughts in his school or his home. But what effect will this policy have on his own children, Tom and Louisa? How can he protect them from corrupting influences – especially when the circus comes to town?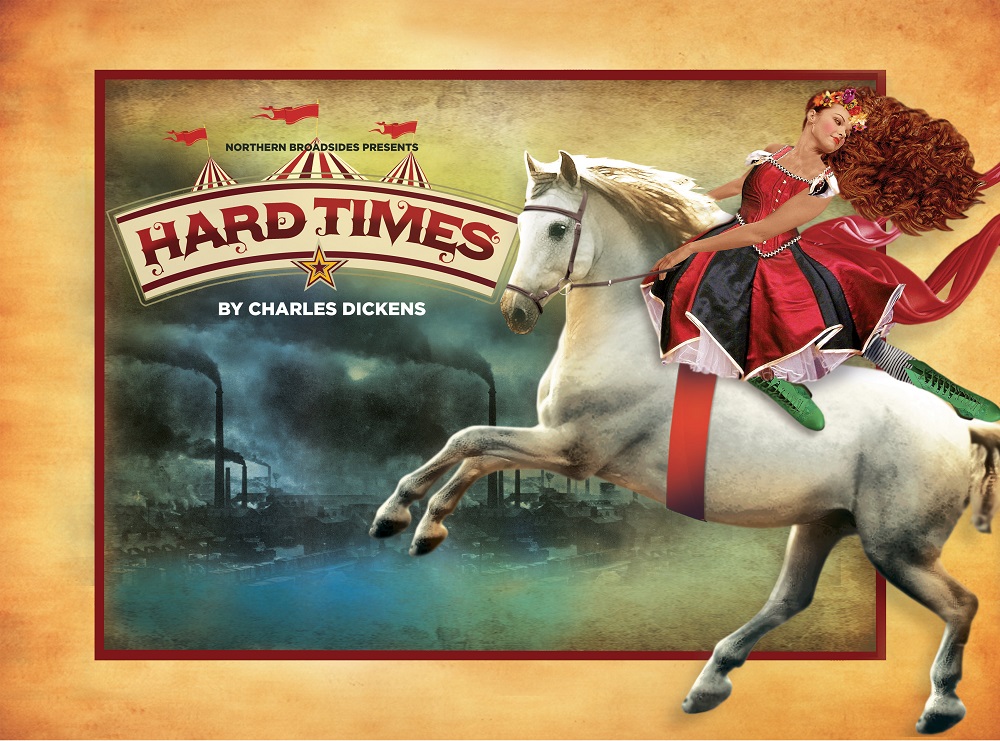 Dark satanic mills, interrupted by the colour and vibrancy of Sleary's Circus, set the stage for a sweeping tale of supressed love, seduction and social mores, peopled with the sharply observed exaggerated characters that Dickens is celebrated for.
"I've always admired Hard Times - Dickens' one truly Northern novel," says Deborah McAndrew. "The title is a bit off putting, giving the impression of a story that is relentlessly grim. However, it's full of all the usual brilliant Dickens characters, and lots of very good jokes. It's also a life affirming story, and a manifesto against a dry, utilitarian approach to education and human discourse in general."
Tour dates:
The Viaduct Theatre, Halifax Friday 16th - Saturday 24th February at 7.30pm & Sunday 25th February at 4pm & (Matinee performance: 24th February at 2.30pm) - Box Office 01422 255 266 or www.deanclough.com
The Dukes, Lancaster Tuesday 27th February – Saturday 3rd March Box Office: 01524 598500 or www.dukes-lancaster.org
The Lowry, Salford Quays Tuesday 6th - Saturday 10th March - Box Office: 0843 2086000 www.thelowry.com
Liverpool Playhouse Tuesday 27th – 31st March – Box office: 0151 7094776 www.everymanplayhouse.com
New Vic Theatre, Newcastle-under-Lyme Tuesday 4th - Saturday 14th April Box Office 01782 717962 or www.newvictheatre.org.uk
Stephen Joseph Theatre, Scarborough Tuesday 17th – Saturday 21st April Box Office: 01723 370541 https://www.sjt.uk.com
Lawrence Batley Theatre, Huddersfield Wednesday 2nd - Saturday 5th May Box Office: 01484 430528 http://www.thelbt.org
Theatre Royal, Bury St Edmunds Tuesday 16th - Saturday 19th May Box Office: 01284 469505 http://www.theatreroyal.org
West Yorkshire Playhouse, Leeds Tuesday 22nd - Saturday 26th May Box Office: 0113 213 7700 or www.wyp.org.uk