Casting has been completed for James Graham's timely political drama This House which opens at West Yorkshire Playhouse on Friday 23rd February.
This House rolls back to 1974 as Labour come to power clinging to power with a small majority, and Graham takes us through to the 1979 vote of no confidence in Jim Callaghan's government.
The corridors of Westminster ring with the sound of infighting and back biting as the Whips struggle to control unruly backbenchers on both sides of the house who could bring down the government at any moment.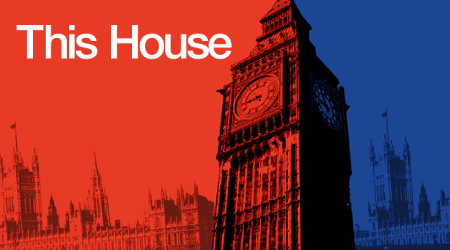 It's based on real events, but is not a documentary as big hitters like Wilson, Thatcher, Heath and Callaghan remain offstage. Meantime, there are fist fights in the parliamentary bars as dying MPs are carried through the lobby to register their crucial votes as the government hangs by a thread.
This House strips politics down to the practical realities of those behind the scenes as the whips roll up their sleeves, and on occasion bend the rules, to shepherd and coerce their MPs through the lobbies in the Mother of all Parliaments.
Playing a colourful host of MPs and Whips are a hugely experienced cast with lots of West End, RSC and National Theatre experience including Ian Barritt, William Chubb, Giles Cooper, James Gaddas, Natalie Grady, Harry Kershaw, Louise Ludgate, Geoffrey Lumb and Charlotte Worthing.
Returning to the cast are David Hounslow, Ian Houghton, Matthew Pidgeon, Tony Turner and Orlando Wells, who previously featured in the West End production of This House.
This House is in the Quarry Theatre from Friday 23rd February – Saturday 10th March. Box office 0113 213 7700. Book online www.wyp.org.uk
See footage from the West End production HERE!