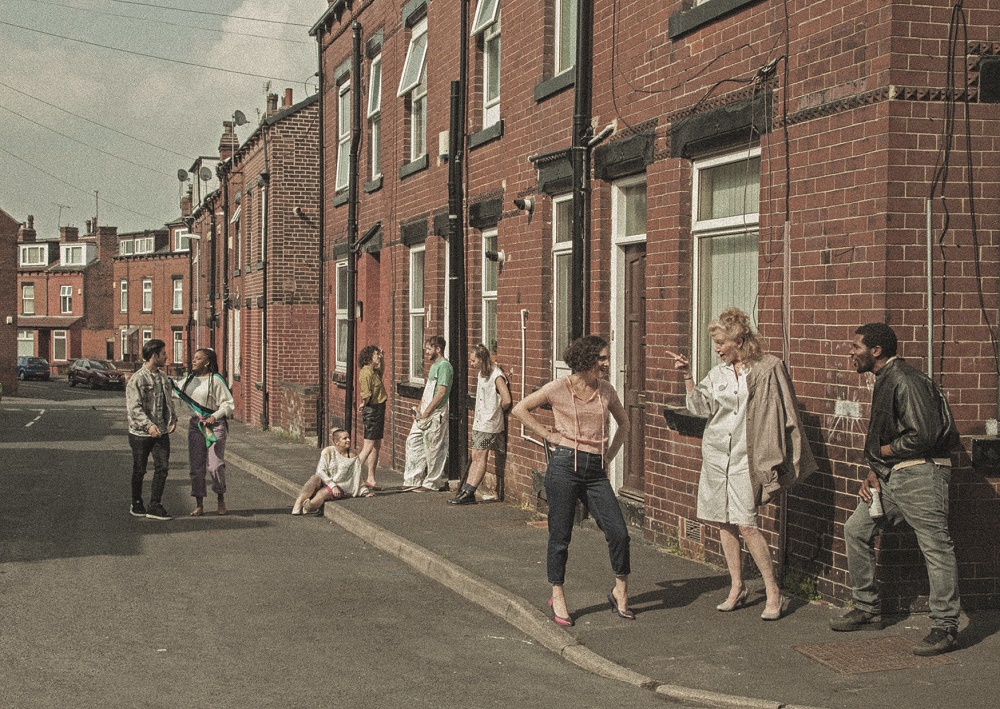 Leeds Playhouse opens its autumn season with a revival of Jim Cartwright's seminal play Road featuring nine members of its new formed ensemble company.
Set on a forgotten Northern Street we are guided through one raucous night in a northern street with drunken tour guide Scullery visiting people's living rooms and the going ons across the cobbles.
Originally performed at the Royal Court in 1986 with Edward Tudor-Pole as Scullery, the production later transferred to television with Jane Horrocks, David Thewlis and Lesley Sharp taking leading roles. Cartwright's powerful observation of the everyday lives of working class residents still feels very contemporary as it explored a time of intense poverty and austerity measures at the height of Thatcherism which seems very familiar today.
Road is directed by Leeds Playhouse Associate Director Amy Leach and is the first production in the Playhouse's Pop-Up season, a year-long programme of work hosted in a unique temporary 350 seat theatre on the Playhouse's current site.
"Road is an extraordinary play that I have loved from a young age," says Amy Leach. "Jim Cartwright has such an observant, poetic way of writing, and this play was, and remains, ground-breaking in its highly theatrical form and its celebration of the Northern voice and spirit.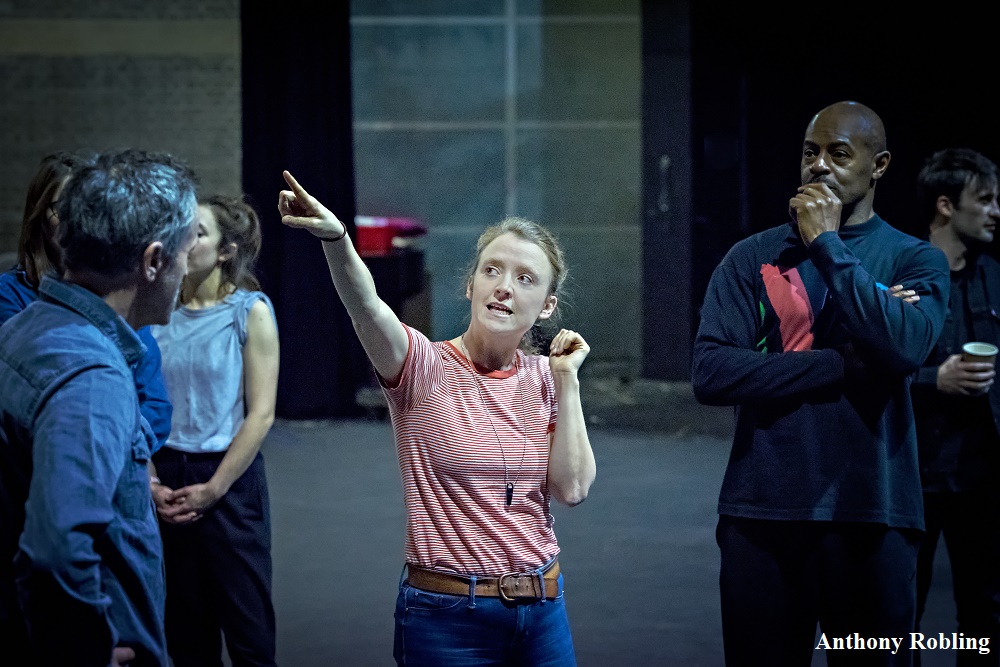 "I am thrilled to be opening the Pop-Up season at the Playhouse. It has been an incredible couple of months for the theatre and I cannot wait for audiences to experience our brand new, totally unique Pop-Up theatre. It is the perfect production for audiences to meet our versatile, talented ensemble company."
Throughout the Pop-Up season, a company of ten actors will join Leeds Playhouse as their Ensemble company. During the year long season the company will perform each production in rep in exactly the same way some of our greatest actors learnt their trade in regional theatres.
Nine of the ten actors will make their ensemble company debut in Road which is the first of seven productions they will all star in. Joe Alessi will take the role of Scullery joined by Lladel Bryant as DJ Bisto, Darren Kuppan as Brink and Skin Lad, Jo Mousley as Valerie and Dan Parr as Joey and Eddie.
Tessa Parr will play Clare and Louise, Robert Pickavance plays Prof and Jerry, Susan Twist plays and Elexi Walker plays Carol.
All performances of Road will feature fully integrated Audio Description performed live by members of the cast.
Road is at Leeds Playhouse from Wednesday 5th – Saturday 29th September. Box office 0113 213 7700. Book online https://leedsplayhouse.org.uk/events/road/