Manor Operatic are set to fly back into the stunning Sheffield City Hall at the end of the month as their annual family pantomime makes a welcome return to the city. This year Aladdin takes to the stage in what is billed as the biggest amateur pantomime in the UK.
Following on from last year's stunning Sleeping Beauty and of course their triumphant production of Chitty Chitty Bang Bang in May, Linda Kelly and Richard Bradford direct what proves to be another spectacular festive treat for the people of Sheffield.
We all know the story of Aladdin, the boy who falls in love with the Princess, meets a genie and follows a trail to a secluded cave in order to seek his fortune which will enable him to marry his beloved.
North West End were invited to the Manor rehearsal room on Sunday evening for a preview of the upcoming production and from what we saw it is set to be another hit from this talented company.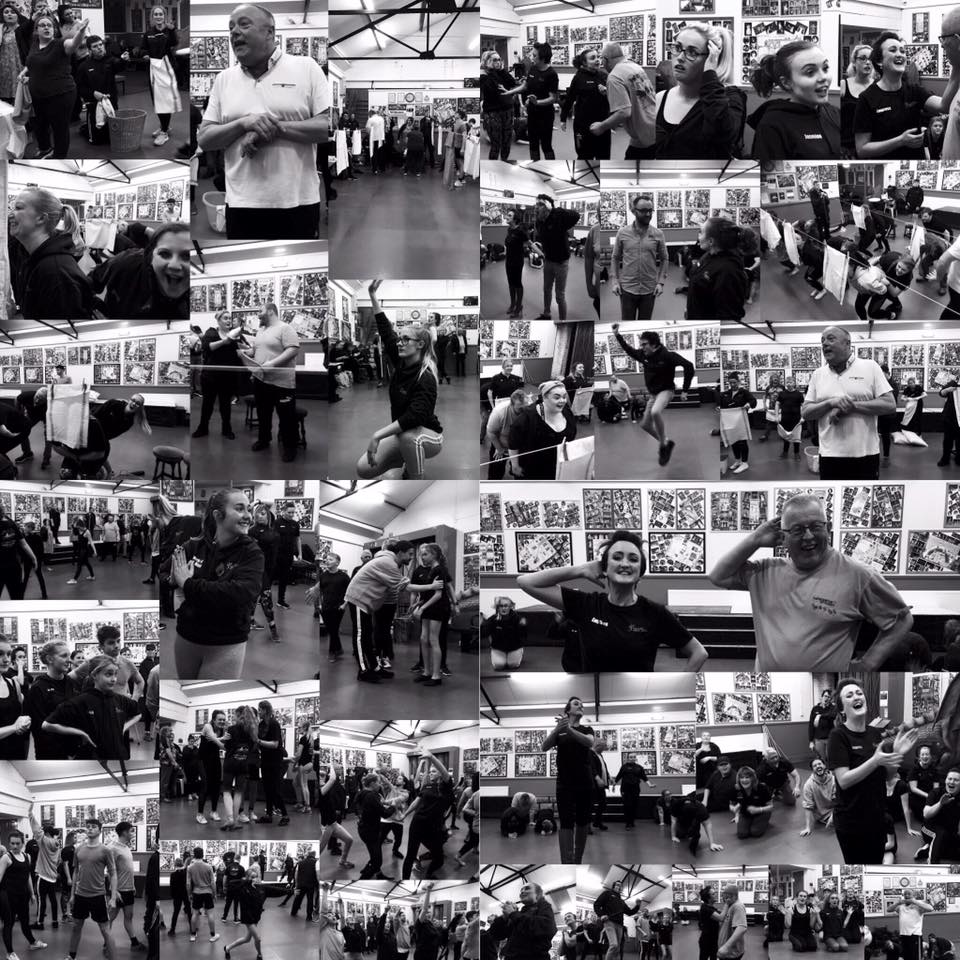 Many of the Manor favourites are back for 2018's show with James Smith taking the leading role of Aladdin and is set to fly high above the City Hall stage once again following his role as Caractacus Potts in Chitty Chitty Bang Bang earlier this year. Christina Rice provides Smith's love interest as Princess Jasmine with Chris Hanlon playing Wishee Washee (Ah So).
Robert Spink once again pulls on jaw dropping frocks as dame Widow Twankey and a magical touch is added by Holly Mae Norris and Liam Gordon as the Spirit of the Ring and Genie respectively. Simon Hance turns evil as Abanazar whilst Sinéad Summerhill and Andy Finnerty play the regal Empress and Emperor.
Following on from her stunning performance as the Baroness in Chitty, Emily Mae Hoyland recreates her comedy performance as So Shy, best friend and confidante to Princess Jasmine.
Speaking to the production team after rehearsals last night it was clear that the whole team have pulled out all the stops to make this year's production as spectacular as ever and have a few surprises in store for audience's young and old.
I for one, was extremely impressed with the show previewed last night. It is packed full of traditional pantomime routines and some very recognisable musical numbers. The entrance into the cave sequence is set to wow, and as ever the culmination of the first half will provide a jaw dropping finale.
Aladdin runs at Sheffield City Hall from the 27th December 2018 until the 6th January 2019. Performance times, dates and tickets can be found at https://www.manoroperatic.com/
Check back here on the 28th December to read our full review.
Previewer: Paul Downham
Previewed: 9th December 2018
FULL CAST LIST
Aladdin - James Smith
Princess Jasmine - Christina Rice
Wishee Washee - Chris Hanlon
Empress- Sinéad Summerhill
Emperor - Andy Finnerty
Genie - Liam Gordon
Spirit of the Ring - Holly Mae Norris
Widow Twankey - Robert Spink
Abanazar - Simon Hance
So Shy - Emily Mae Hoyland
Policeman Hugh - Callam Fellows
Policeman Mee - Gary Rossiter
Prince Melvin - Conner Povey
Prince Roger - Ewan Revill
Prince Nigel - Digory Holmes
Prince Brian - Harry Foster-Major
Cave Spirts - Emily McGeoch & Richard Coddington