Octagon Theatre Bolton's new Artistic Director Lotte Wakeham will be looking to make a mark with her first season at the theatre which is undergoing a multi-million pound redevelopment.
With its town centre space closed as it is still being modernised before reopening in Spring next year, Lotte and her team will be producing shows in Bolton Library Theatre and the University of Bolton Stadium, with other events at the theatre's base in the Market Place shopping centre.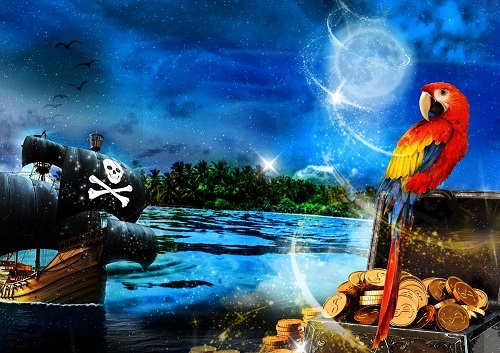 Kickstarting the season is Beryl which tells the extraordinary true story of Britain's greatest ever female cyclist Beryl Burton and is written by former Octagon Youth Theatre member Maxine Peake. This funny and powerful piece follows Burton as she overcomes huge obstacles to become a record-breaking world champion and is staged in the intimate setting of Bolton's Library Theatre directed by Kimberley Sykes who worked on As You Like It at the RSC.
There is a world premiere of a new musical Seagulls, loosely inspired by Chekov's masterpiece, and is a punchy 21st century adaptation by Beth Hyland. On the precipice of adult life and feeling like anything and everything is possible, four students in Bolton believe their band will one day make its mark on the music industry, but when complicated romances and artistic differences threaten to tear them apart, cracks appear and reality hits hard. With live original music, combined with the passion of first love and heartbreak, this will be Lotte Wakeham's much anticipated directorial debut at the Octagon.
The season closes with the Octagon's traditional festive spectacular with a rip-roaring Treasure Island, adapted by writer Kate Ferguson with music and lyrics by Susannah Pearse, and based on the classic novel by Robert Louis Stevenson. Following the success of last year's festive show this year the Octagon will once again be sailing into the Premier Suite at the University of Bolton Stadium as a fearsome cast of actor musicians bring to life this fun-filled family adventure bursting with music, mutiny and talking parrots!
"I want the Octagon to produce popular, bold and adventurous work, giving our audiences the best theatrical experiences possible," says Lotte Wakeham. "Putting together this season has been a wonderful experience and I'm very excited about the variety of productions. From a brilliant play by Maxine Peake, to the world premiere of a new musical, to our annual festive treat for families."
To reach new audiences Wakeham is offering a series of rehearsed readings which might become full plays in the Octagon's base at the Market Place shopping centre. First Bite will be a chance for audiences to see actors perform three new plays 'script in hand' followed by a Q&A session. The first play Family Trees by Clare Bayley is a gripping family drama about secrets and lies from the 1950s to the present day. Next up is Wilt by north-west playwright Kieran Knowles, which he says is a funny and moving 'state of the nation' play about a group of local park rangers. The final piece Burkas and Bacon Butties by Shamia Chalabi and Sarah Henley is a comedy set in Wigan following a father-daughter relationship over a course of a year.
For families there will be a series of Storymaker events billed as storytelling with a difference for children and the grown-ups who look after them. The Gingerbread man, Hansel and Gretel and The Snow Queen will all be read aloud by a professional actor. The sessions will also be featuring live music and creative craft activities and the children wil see these classic tales come to life.
The Octagon autumn 2019 season is now on sale. For more information or to book tickets visit www.octagonbolton.co.uk or call the Box Office on 01204 520661.