In 2009 two 15-year-old schoolboys from Trafford founded Meighan and Hodgins Productions after receiving council funding to create a theatrical project for young people. Now known as Meighan Youth Theatre Productions (MYT) 2019 sees them celebrate a decade of producing quality youth theatre in Trafford.
In the last ten years past members have gone on to study at various prestigious drama schools in London and across the country including Mountview Academy of Theatre Arts, Central School of Speech and Drama, PPA, Guilford School of Music and Drama, GSA, RADA and London School of Musical Theatre.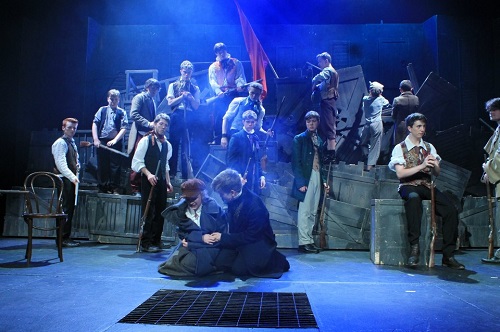 Earlier this year as part of their ten-year celebrations MYT performed The Crucible at the Altrincham Garrick Playhouse to critical acclaim, and this month return to their home theatre for the last 5 years, Waterside Arts in Sale presenting a spectacular production of Fred Ebb, Bob Fosse and John Kander's Chicago. They then return to the Garrick on the 24th August with an Anniversary Concert featuring performers past and present that charts the history of this hugely popular and successful group including one member direct from Les Miserable in the West End.
Set in the legendary city during the roaring "Jazz Hot" 20's "Chicago" tells the story of two rival vaudevillian murderesses locked up in the Cook County Jail. Nightclub star Velma (Eve Rowan) is serving time for killing her husband and Sister after finding the two in bed together. Driven chorus girl Roxie (Annie Welsh) has been tossed in the joint for bumping off the lover she's been cheating on her husband with. Not one to rest on her laurels, Velma enlists the help of prison matron Mamma Morton (Amelia Atherton) and the slick lawyer Billy Flynn (Emmanuel Moro), who turns Velma's incarceration into the murder of the week media frenzy, thus preparing the world for a splashy showbiz comeback. But Roxie has got some of her own tricks up her sleeve…….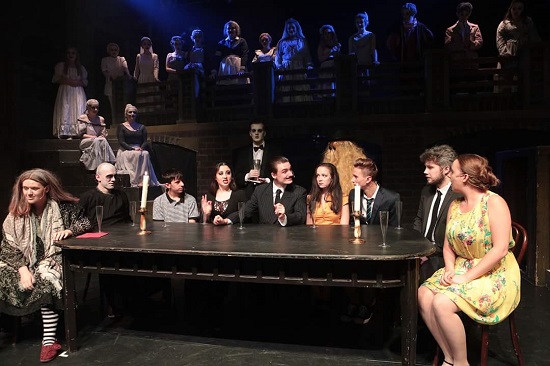 Director Joseph Meighan, Musical Director Neil G Bennett and Choreographer Louise Pettitt have amassed an astoundingly talented cast featuring some of the best youth performers in the area who are set to take your breath away with their slick Fosse numbers and amazing vocal performances.
At the Garrick in August the 10th Anniversary Concert features songs from productions covering the history of the group including Phantom of the Opera, Les Miserable, Grease, Ghost the Musical, The Addams Family, The Wizard of Oz, A Chorus Line, Parade and of course this year's production Chicago and will feature many of the original cast members returning for this special one-off concert.
Tickets for both events are selling fast and snapping up the remaining seats quick is highly recommended. North West End have followed this group over the last 5 years consistently being blown away by the quality of their productions which seem to get better year on year.

CHICAGO
Waterside Arts, Sale
31st July – 3rd August at 7:30pm
Tickets: £15 / £12 www.watersidearts.org
10th ANNIVERSARY CONCERT
Altrincham Garrick Playhouse
24th August 2019 at 7:30pm
Tickets: £16 www.altrinchamgarrick.co.uk