English Touring Opera is preparing to broadcast a performance of Bach's St John Passion which premiered in London on 5th March 2020 and was due to tour nationally. As a result of the Covid-19 pandemic, the company took the decision to end the tour, cancelling the remaining 52 performances of its Spring season.
ETO made a commitment to its artists and audiences, honouring the entire company's fees for the tour and developing new ways to keep music in the lives of the communities it serves.
English Touring Opera's debut broadcast creatively weaves together footage of the live performance at the Hackney Empire, with 90 individual video contributions made by choir members in isolation from Cumbria to Cornwall who were due to participate in performances across the country.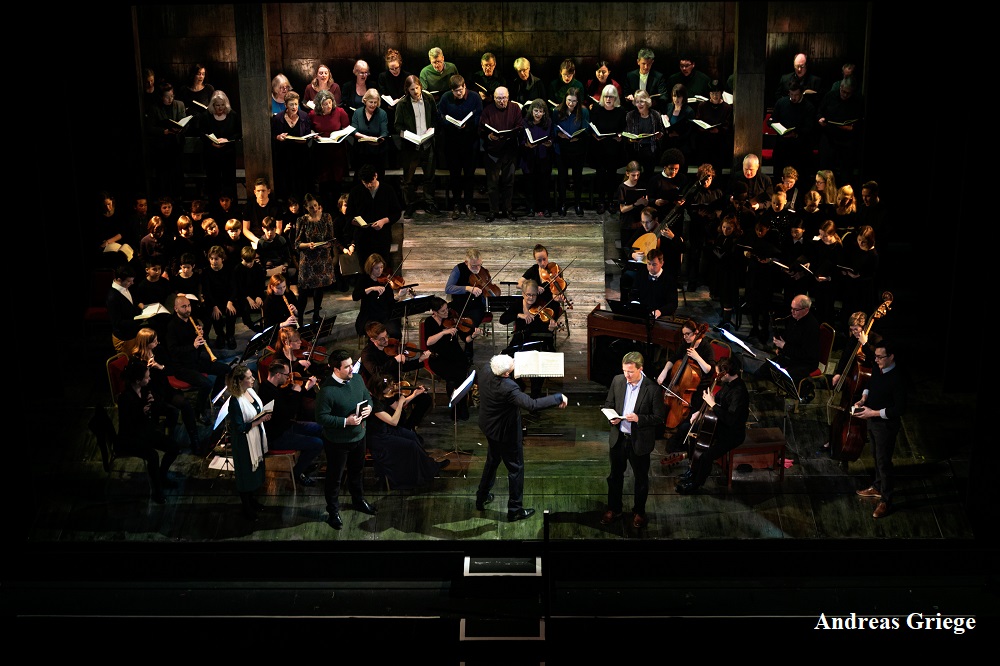 Conductor, Jonathan Peter Kenny, and English Touring Opera's Artistic Director, James Conway, are encouraging audiences to experience the St John Passion in a communal way this Easter Sunday, with many thousands of us sitting down to listen to one of the great masterpieces of Western civilisation together, connecting with one another through Bach's music, whilst in physical isolation.
English Touring Opera's production of Bach's St John Passion will be broadcast from their YouTube channel https://www.youtube.com/user/ETO5254 at 4pm on Sunday 12th April and will be available to stream for one week. Use the hashtag #ETOStJohn to share your listening experience and connect with other audience members.
English Touring Opera are set to release other digital content in the coming weeks including other performances; interactive insight talks; signing lessons for children and adults; and music projects for people with special educational needs and disabilities. Follow their YouTube and other social media channels or join their mailing list at www.englishtouringopera.org.uk to find out more.