Hope Mill Theatre in Manchester has announced rescheduled dates for its production of RENT, plus full creative team.
Due to the current Coronavirus outbreak, the venue has been closed since 17th March and has had to cancel or postpone all scheduled productions until further notice.
RENT, directed by Luke Sheppard, was due to open in July, with rehearsals beginning in June, however the musical will now open on Friday 30th October and run until Sunday 13th December 2020. https://hopemilltheatre.co.uk/
The venue has taken the decision to reschedule the run of RENT should they be able to open later this year, which they hope to be able to do.
All audience members who have already booked for the run of RENT have been contacted about exchanging tickets and refunds.
Hope Mill Theatre would like to make it clear that it will only open If it is safe to do so and will comply with any government regulations given to venues. The venue will continue to review the situation as it develops.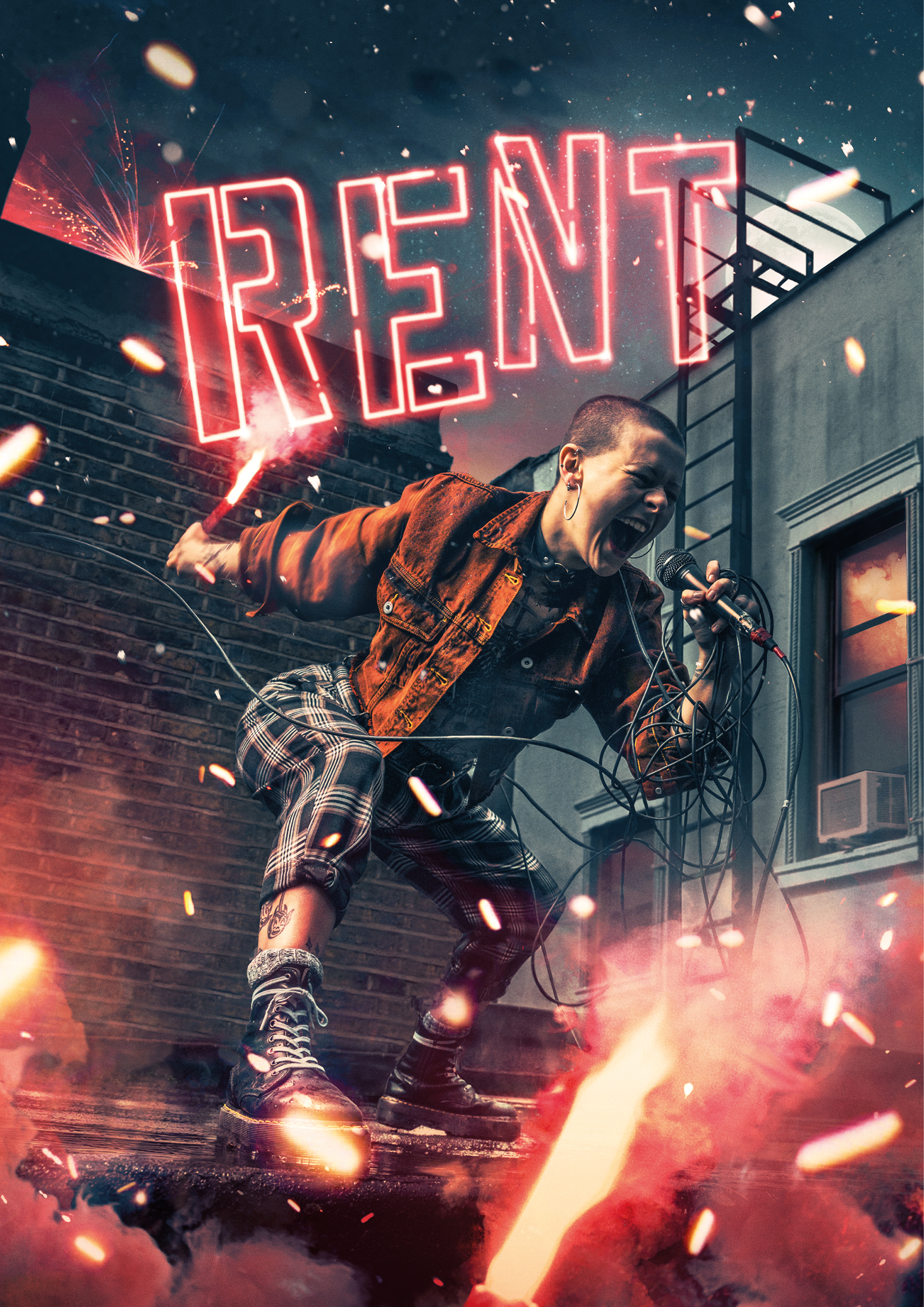 William Whelton, Executive Director of Hope Mill Theatre, said: "These are extremely difficult and unsettling times for our industry and there is still a lot more clarity needed for venues.
"It is still unknown whether or not we will be able to open later this year, but we are staying hopeful and positive that we will be able to. As such, we must continue to look ahead and make plans. If we can reopen, it is vital that we have content to present – and I know this will be an incredible production.
"We will be making sure our audiences, staff, cast and production team feel safe and confident to be able to attend and work in the venue and we are planning at the moment for every eventuality, including the continuation of social distancing and making sure that all necessary risk assessments have been carried out.
"If we feel at any point that it is not safe or economic to reopen then we will review this decision. It would also be irresponsible for us to not anticipate a further postponement of this production in the current climate."
Luke Sheppard, Director, said: "When the time is right, we are more committed than ever before to bringing RENT to the Hope Mill Theatre. The strong themes of love and hope that drive the piece have never felt more vital. The production we have planned will be a celebration of what it means to experience live theatre, and I look forward daily to sitting in this amazing space on opening night"
RENT's creative team has also been announced: Director Luke Sheppard, Choreographer Tom Jackson Greaves, Musical Director Katy Richardson, Set & Costume Designer David Woodhead, LX Designer Howard Hudson, Sound Designer Paul Gatehouse and Casting by Pearson Casting.
Artwork by Feast Creative.
Casting to be announced soon.
Rent is a rock musical with music, lyrics, and book by Jonathan Larson and is loosely based on Puccini's opera La Bohème. It tells the story of a group of impoverished young artists living, loving and working in Manhattan's East Village, under the shadow of HIV/AIDS.
The show premiered off Broadway in 1996 before moving to Broadway later the same year. The show has been staged all over the world, including in the West End in 1998 and in 2005 was released as a motion picture. It features hit songs such as Rent, Without You, La Vie La Bohème and the iconic Seasons of Love.
RENT was originally produced in New York by New York Theatre Workshop and on Broadway by Jeffrey Seller, Kevin McCollum, Allan S. Gordon and New York Theatre Workshop. Musical Arrangements by Steve Skinner, Music Supervision and Additional Arrangements by Tim Weil, Original Concept/Additional Lyrics Billy Aronson and Dramaturg Lynn Thomson.
Presented by arrangement with Music Theatre International (Europe) Limited.
Twitter: @Hopemilltheatr1
Facebook: Hope Mill Theatre
Website: https://hopemilltheatre.co.uk/