The circus is coming to town, and it is bigger and better than ever before. The hit musical Barnum is set to open at Sheffield's City Hall on the 11th May for a limited number of performances. Staged by the ever popular Manor Operatic it follows the hugely successful, not to mention spectacular production of Ghost The Musical last year.
Here at North West End we have been fortunate to have known of Manor since 2015 when we were invited to attend a rehearsal for their then upcoming production of Ghost. It was clear to see from talking to the producers and directors Richard Bradford and Linda Kelly that this society didn't do anything by halves or in fact the easy way. This became more than evident walking into the glorious City Hall in Sheffield for the opening night of Ghost and being confronted with what was acknowledged as the biggest set ever constructed for the show, including the professional version.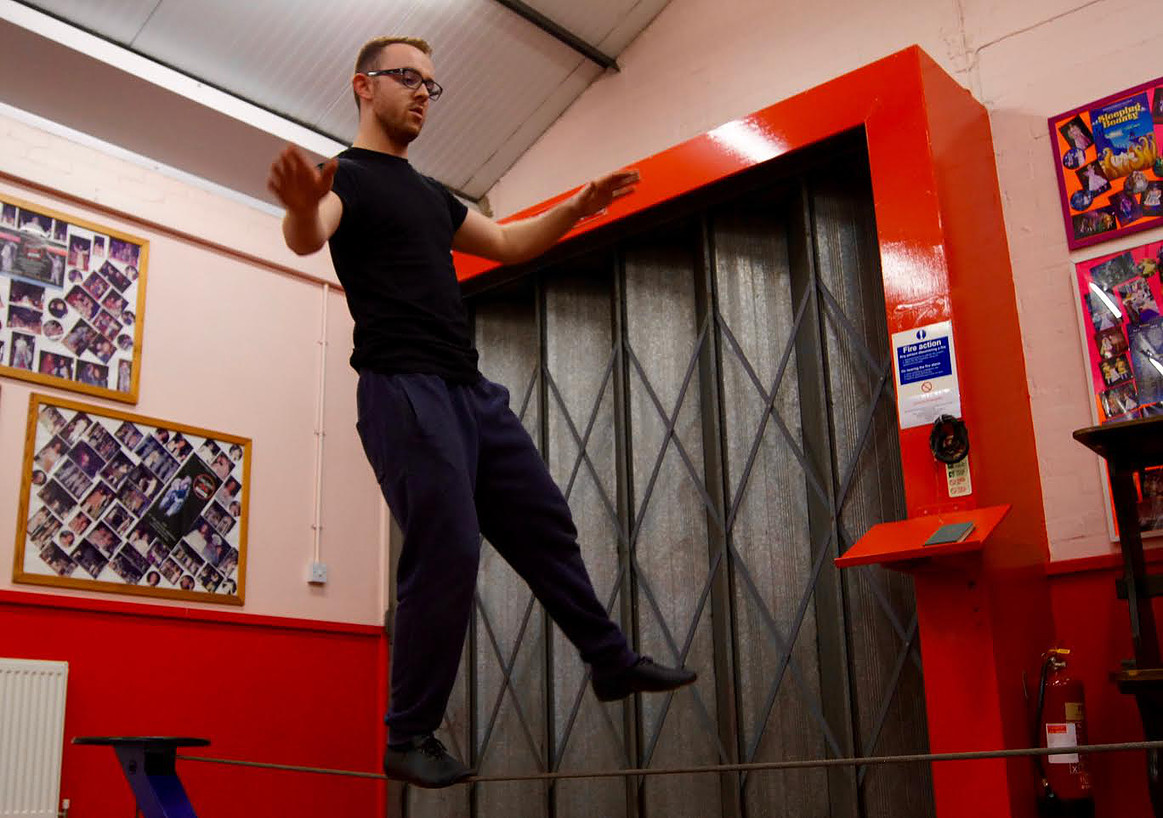 We also visited their latest sell out pantomime, Cinderella just after Christmas and once again we were blown away by the scale and quality of the production. Not only did they have the traditional ponies pulling Cinderella's crystal carriage but they also had a full sized horse on stage for another scene. And when they turned the entire City Hall into a winter wonderland by making it snow, one word….WOW!
So how are they going to top the previous two productions? The simple answer is train the majority of the cast in circus skills and turn the City Hall into a huge circus arena for the duration of the run. To quote the script the show features "Jumbo, the Largest Elephant in the World; the Amazing Great White Whale from Labrador; General Tom Thumb, only twenty five inches from toe to crown; Joice Heth, the Oldest Woman Alive; the Rarest and Most Beautiful Bird in Captivity, the Swedish Nightingale; plus a Company of Hundreds -- no Thousands -- including Marching Bands, Standing Bands, Tumbling Bands, Flying Bands, Bands of Every Size, Shape, and Description."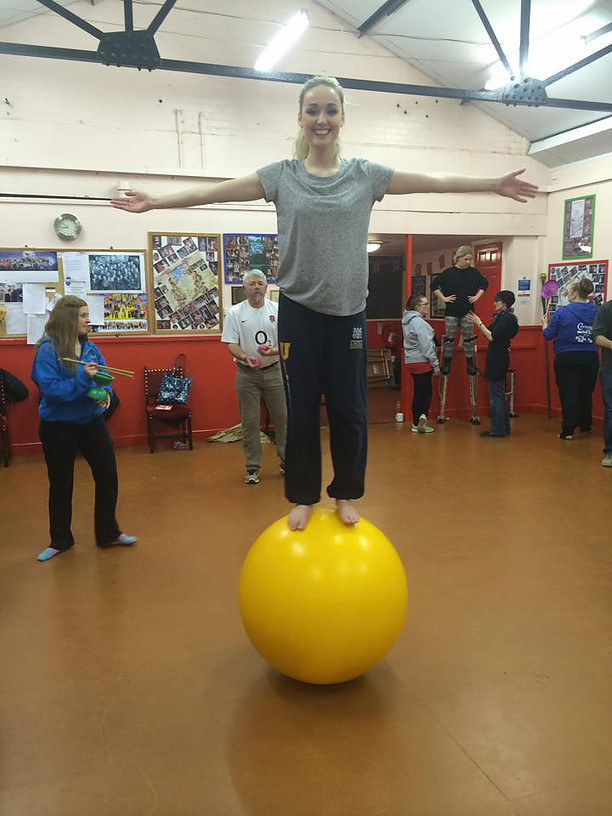 Visiting rehearsals last week it is obvious to see the huge amount of work that has gone into preparing for this show. Everywhere you look around the rehearsal room there are cast members practicing juggling and a myriad of other circus skills. There is an air of nervous excitement in the building and this, still with 3 weeks to go until opening night.
I was treated to what I believe was the first full run through of act 1 on my visit and I have to be honest I was blown away from the second Barum played by James Smith takes to the stage with his confident manner and instantly likeable persona. Other performances of note on this run through came from Emma Holmes as Chairy Barnum and Liam Gordon as General Tom Thumb. I don't want to give too much away, you have to book to see exactly how each role progresses during the show.
I managed to sneak a few moments during a break in rehearsal to speak to James who takes on the iconic role of PT Barnum following him stepping into Patrick Swayze's shoes last year as Sam Wheat in Ghost. James told me one of the hardest things he is finding during rehearsals is how the role ages from the first to the second half and the acting challenges faced in making this seem real on stage. He seems quietly confident that he will master all of the circus skills required for the role and seemed on a bit of a high after mastering riding the unicycle after a week of solid practice. James also touched on the fact that not only is the script for this show very 'wordy' some of the songs are incredibly difficult to sing also, with the hardest quite possibly being the 'Museum Song'.
All too quickly our chat was over as James was called back to begin rehearsing 'Black And White' which I got to heard a snippet of, and there are some seriously good voices on show during this number alone.
I personally cannot wait for the 11th May and opening night at City Hall, Sheffield. Barnum is one of those shows you want to see again and again once you see if for the first time, so my advice to you is book early in case you want to see it again later in the week! Also with the pantomime selling out each year at this venue don't risk missing out on this show which has a much shorter run.
Barnum opens at City Hall, Sheffield on the 11th May 2016 and runs until the 14th May. Performances are at 7:15pm nightly with an additional matinee on Saturday the 14th at 2:00pm and tickets can be bought via the following methods:-
Call: 01709 365108 MOS booking line
Call: 01142 789789 Sheffield City Hall
Book on-line: www.sheffieldcityhall.co.uk
Download an order form at www.manoroperatic.com
Whatever you do, do not miss your chance to join the circus and witness the greatest show on earth!
Preview: Paul Downham