For all the adults out there without children, who, like me, had never heard of Inkheart and thought that this was a rather strange title for a theatre to be advertising as their Christmas offering, then fear ye not, I bear good news... I have a really good feeling about this!
Inkheart is a children's fairytale for adults - or is it an adult fairytale for children??? Anyway, whatever it is, it seems that the story, although aimed primarily at the pre-teen market, is dark and adult in concept, and so there really is something for everyone here. It's not your "traditional pantomime" by any means, although there does seem to be dollops of pantomimical hat-nodding in there, and both cast and crew are having a blast in their rehearsal process.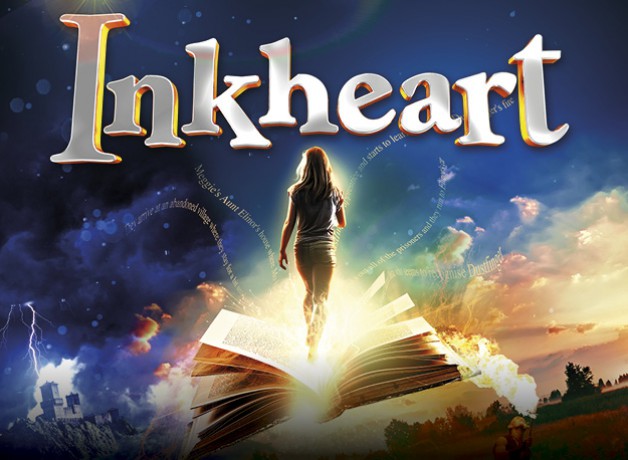 It is adapted from the best-selling children's novel of the same name by Cornelia Funke, and has been described as a cross between Harry Potter and Artemis Fowl! The story, on the one hand, seems very simple. A young girl who lives happily with her father and trusts him completely suddenly finds out that he holds a dark secret, in that he can make the characters from a book come to life. This unravels a set of mysteries, lies and adventures for the young Meggie, and she is taken on a fantastical and magical adventure to overcome evil; which hopefully she will - but of course you must go and watch the show in order to find out!
I was lucky and privileged yesterday to be able to have a brief chat with a couple of the actors working so hard to bring Inkheart to life, as well as Home's resident Artistic Director, Walter Meierjohann who is also directing this piece; and there is a great buzz from the creative team.
Walter is a very relaxed and down-to-earth person who seems so comfortable and at ease with everything that it seems almost incredible that he can be so passionate about anything - but passionate he is. Theatre is his life and he loves new challenges. And of taking on board the directing of Inkheart, his latest challenge, he says that he loves this story inasmuch as it delivers a real and positive message to today's young audiences. It makes books and reading 'trendy' again, and encourages children to start to think for themselves. It also asks some quite adult questions too such as, "Are we responsible for our own actions?"
The cast were all equally enthusiastic; all praising Walter's directing style and approach to the text. Some having already worked with him previously on his production of Romeo and Juliet which was presented at Victoria Baths as part of the inaugural Home season; others totally new to both him and Manchester; but all totally in awe of the brilliance of the script and vision.
This UK premier production comes to Home from 4th December until 9th January, and I really do feel that this is going to be the highlight of children's and families' entertainment this season.
Preview by - Mark Dee, 20th November 2015