Neil Knipe brings Brassed Off, a collective production by Northern Spark Theatre Company, Barrel Theatre & Comedy, Bite My Thumb and Gravitas Entertainment, to three venues across West Yorkshire. Brassed Off is based on Mark Herman's film of the same name and the 1996 film honestly portrays life in Grimley, a fictional mining village in the north of England, and its community. The emphasis is on the harsh reality that the community faces - ten years after the 1984-85 strike by the National Union of Mineworkers. In contrast to the fight the miners fought ten years ago, this community somehow tells a different story. The village's brass band, led by Danny (Reece Andrews), is the focal point to the community and its arrival of Gloria (Leanne O'Rourke), a brass player and a professional for the National Coal Board.
The play opens with a visual screening of a National Coal Board advertisement about the "no ending need for coal". Young Shane (Alfie Coles) narrates about life in the village and each character is introduced and all share with the audience how their lives are with the never ending hardships. However it is their pride, loyalties, and hope motivates them to continue fighting for what they believe in despite the village's colliery facing the threat of closure.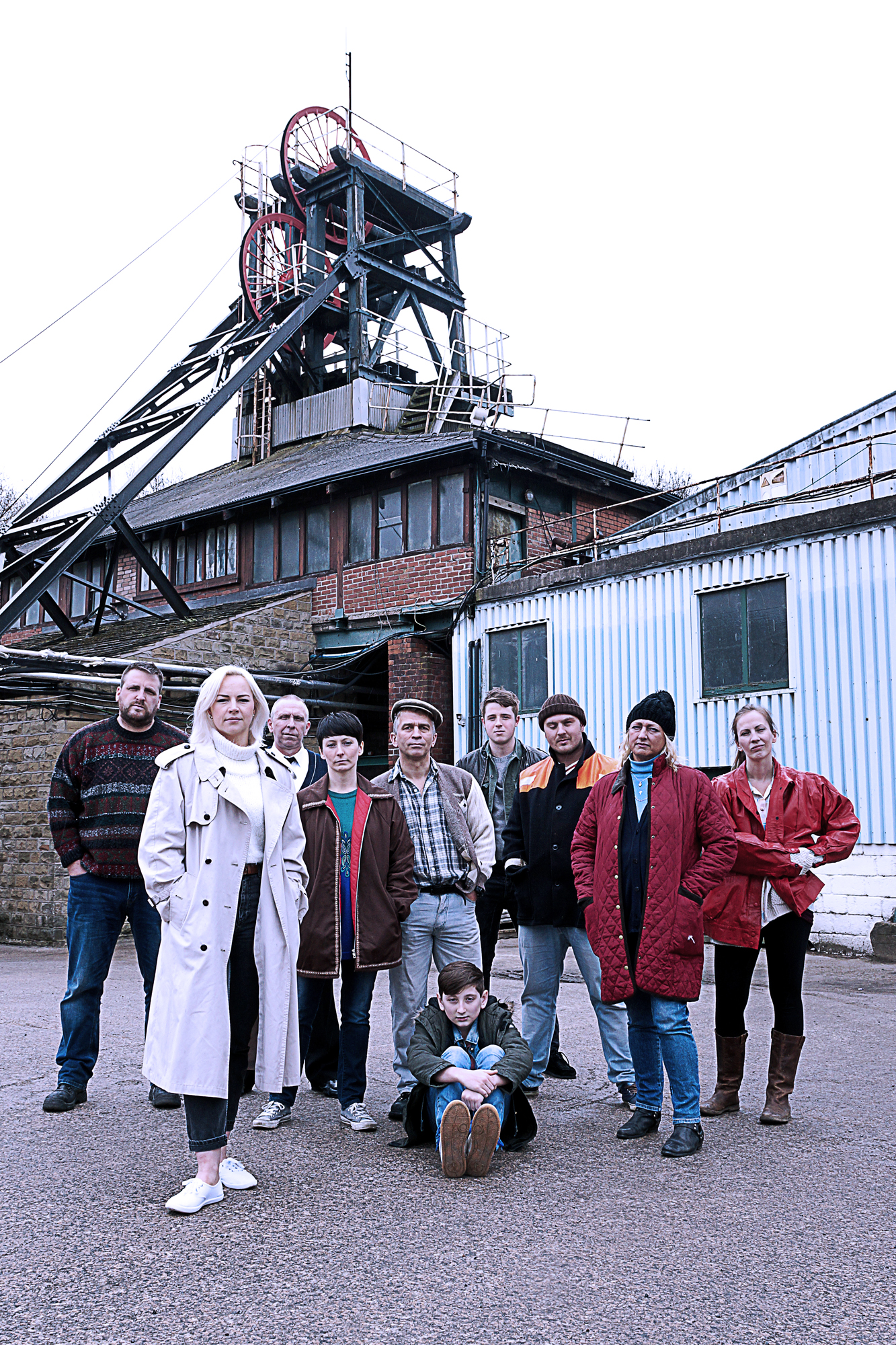 The staging appears chaotic but works really well with the story telling scenes. Diverse musical hits from the early 20th Century up to the 1980/90s are played between the scenes' transitions and the music and lyrics are appropriate for the story and mood. The City of Bradford Brass Band and BDI are well represented and supports the performers on stage during their "band practices" and "competitions". Reflection and contemplation for the fight the community fought for is visually commemorated in Rodrigo's Concierto de Aranjuez. The fight of fights of pride and solidarity is felt in Land of Hope and Glory.
The standout performances must be Richard Billings' Phil – he fights in spirit his beliefs to the very end and succumbs to despair and dire straits in losing what he holds dear, and also Reece Andrews as Danny who is determined to keep the brass band going. The brass bands symbolise pride and the fight the villages fought for in order for the survival of their tight knit communities. The cast on the whole did well and represented the voices of this "modern folktale" that Knipe wants to be told.
Many former miners share that closure of the pits has a big social and economic impact to its communities and emotions still run high today. The then Government's reasons for "progress" has been very different to those who have been affected by an industry now in total decline, with the last pit closing in 2015, and the audience is poignantly reminded of this but those affected and their way of life won't be forgotten. The spirit will live on like "the miners united will never be defeated".
Reviewer: Dawn Smallwood
Reviewed: 1st September 2016
North West End Rating: ★★★