With no live theatre available at present we are forced to look for drama wherever we can find it.
The National Theatre are streaming plays online and you can find other live performances on various Internet platforms but there is actually something quite refreshing about accessing a drama through a defiantly analogue medium.
It is nearly 100 years ago since the BBC recorded its first radio drama. On 16th February 1923 they recorded the quarrel scene from Shakespeare's Julius Caesar. So, they have a lot of experience when it comes to performing the Bard on the wireless.
This production of Henry IV Part One starred Toby Jones as Falstaff.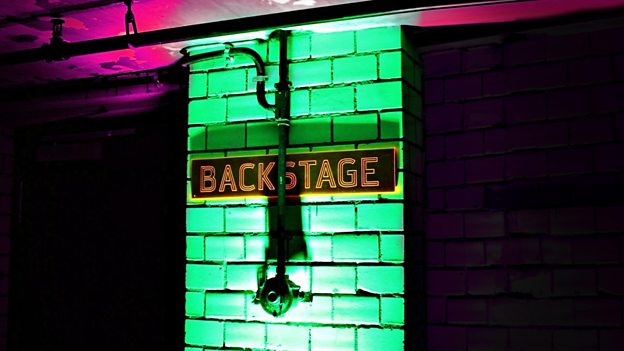 Sir John Falstaff is one of the greatest characters in Shakespeare. He is a coward who would pretend to be brave, a liar who insists he is truthful but most of all he is that charismatic mate down the pub who you know will lead you in to bad ways but times are always fun whilst you are with him.
Toby was able to portray the wild, corrupting, unconventional aspects of the character whilst also bringing a wonderful sense of vulnerability to the role. He is a great comic actor, known for the superb TV series The Detectorists, and those skills were definitely to the fore here.
If I am honest the play only really came alive during his scenes. Whilst the rest of the production was solidly produced the most compelling parts were between Falstaff and Hal.
The play is really about Hal, Henry IV's son, who prefers to spend his time with Falstaff and his pals, getting drunk, setting up practical jokes and basically just having a good time. His father worries that his son is not taking his role as heir to the throne seriously.
Henry IV had overthrown Richard II and he knows his position is uncertain. Rebels in the form of Hotspur and others seek to take the throne from him. Like any good film franchise, the play ends with a battle and everything left open for the sequel.
The question at the heart of the play is whether Hal will redeem himself and behave with honour and so secure the succession. Spoiler alert Hal becomes Henry V so I guess you will know the answer to that question.
Luke Thomson as Hal bounces well of Falstaff and as I said the tavern scenes were engaging and fun. His transition into the hero who kills Hotspur works because even when he was playing with his mates in the pub, he still carried a sense of authority.
Overall, I enjoyed the production, but I did think that it could have taken more advantage of being on the radio with no concern about the number of extras needed for the battle scenes. They just seemed to involve a few sound effects of swords clashing and the odd desultory cheer. It would have been great if they could have made the climatic battle sound a bit more epic.
Henry IV Part One can be found on BBC Sounds. https://www.bbc.co.uk/programmes/m000hmqg
Reviewer: Adam Williams
Reviewed: 25th April 2020
North West End UK Rating: ★★★★★