X-rated Avenue Q still fur-ociously funny
It may be 13 years since Sesame Street went grown-up but, the resulting musical, Avenue Q (showing at The Regent Theatre in Stoke this week) still created some of the most comical and heart-warming moments I've felt, with felt.
Many of the evening's laughs were to be had at seeing seemingly innocent puppets be bad. They told racist jokes, made loud noises during love making and took pleasure in the pain of others. Yet from all of these adolescent antics stemmed the 'lessons' of the musical, which is where it packed a surprising emotional punch and formed a loose narrative...
Princeton is a puppet who has just graduated and is looking to find his purpose in life but is struggling to make a living in the New York suburb Avenue Q. His neighbours are all in a similar boat, including kindergarten teacher puppet Kate Monster who wants to open a school for monsters. However, they realise that to find happiness they have to put aside their personal ambitions and work together, as well as accepting their lot.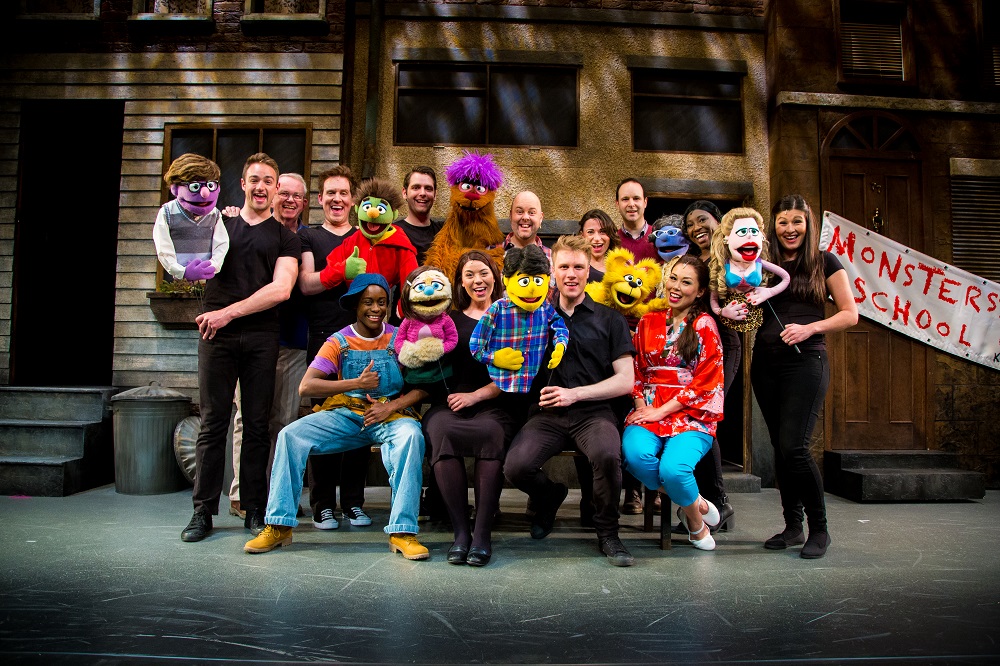 It's a touching story that adds class to a show that could have been crass and you can't help but identify with the street's residents. A team of four talented puppeteers showcased incredible talent in their effortless ability to switch between the different personalities of nine puppet characters. Sometimes I forgot that the puppets were being operated but I equally enjoyed watching the facial expressions and mannerisms of the actors when they echoed their furry counterparts. Show-stopping Sarah Harlington was sometimes required to play shy heroine Kate Monster and devilish temptress Lucy in the same conversation. I have previously seen this musical in the West End and Harlington is up there with the other performers I have seen take on this role.
There are human characters too who helped to educate the puppets; Arina II and Richard Morse displayed great onstage chemistry as bickering couple Christmas Eve and Brian (a comedian who writes worse jokes than me). It was also fun to watch Morse approach The Regent Theatre's General Manager Andrew Nicklin during The Money Song; pledging him to cough up to fund the monster school.
An immersive show, Avenue Q deserves a hand... Not only to keep the puppets mechanically moving *boom tish* but also because it is packed with moving moments that you would never expect to emanate from creatures of fur.
Avenue Q continues at the Regent Theatre until Saturday http://www.atgtickets.com/shows/avenue-q-2/regent-theatre/
Reviewer: Robert Brown
Reviewed: 21st March 2016