What an adventure! Moggies the Musical pounced onto stage last night, full of fierce feline force, to a packed out Unity Theatre.
I was surprised to find so few children at the show, since it was presented as a family exhibition. Still, my 6-year-old companion seemed to enjoy it thoroughly!
Played out against the backdrop of the wonderful Liverpool skyline, fast becoming a famous European silhouette, this show was fun for all the family, in a way that only scousers could create.
The talented cast, includes, Maximillian Chase, Lesley Butler, Peter Grant, Susan Hedges, Samuel Raymond Heller, Mark Lacey, Edwina Lee, Steve Macfarlane, Robert Southworth, Peter Turner and Ozzie Yue as the Mersey Moggies of Lark Lane. Together, in full mewsical harmony, they must stop the Fat Cats from taking over and destroying their home.
Up till now, the biggest problem for these feline friends has been those pesky squirrels, who are rather nutty. In the midst of a purr-fect living, where the cats have all they could ever want in their nine lives—moonlight dances in the park, snoozing in the sun, fine food—Dutch and his comrades now have to band together to stop the evil Fluffimus and his gang from carrying out their vicious plan.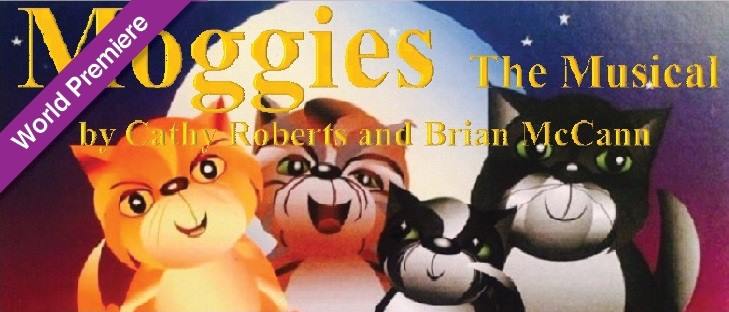 The sense of imagination that comes across immediately in this performance is truly a pleasure to behold. This outstanding creativity sees human beings transform into cats via amazing fluidity of movement, clever costuming and so many inspired puns on language. The musical numbers are brilliantly written and devised and performed with gusto and clarity. I loved them, and my little co—reviewer was dancing along!
Robert Sandworth is fantastic as Dutch, a cool cat proud of his Liverpool home, ring leader of the alley cats, idol of kittens, and full of infectious comedy and buzzing energy. Steve Macfarlane showcased a tremendous voice as did the very gifted musician Susan Hedges.
It's a great testament to one of Liverpool's most creative story tellers, Cathy Roberts, that tales of the Mersey Moggies have entertained the city for years. Now, having practically become a Merseyside institution, this latest chapter brought home just how much people care about these cat characters. Little storybooks are available to buy at the theatre for this runs of shows, featuring other Moggies adventures, which is a must have for the kids (and a little souvenir for me too!)
Amidst all the fun, the play resonates as extremely relevant in an era of near constant development, where not much thought is given to those feeling threatened by soulless demolition and reconstruction, to the point where the history and heritage of the less obvious layers of Liverpool (and wider) become very much things of the past.
For all manner of mewsical amewsment, pay these Moggies a visit at Unity Theatre, and bring the whole litter!
Reviewer: Natalie Romero
Reviewed: 14th April 2016