Tell Me On A Sunday arrives for one night only at the Palace Theatre in Manchester and welcomes the return of Jodie Prenger back to the Manchester stage. This is a one act performance written by Andrew Lloyd Webber with lyrics by Don Black, arguably one of the greatest collaborations in modern musical theatre. Tonight's show was split into two acts, but more about that later.
The story of a girl, Emma who arrives in New York and embarks on a series of relationships which all seem to go wrong for various reasons is superbly played out by Prenger in this first act of this hour long show. Prenger's acting ability is showcased well in this production with her transitioning from joy to despair many times throughout the evening.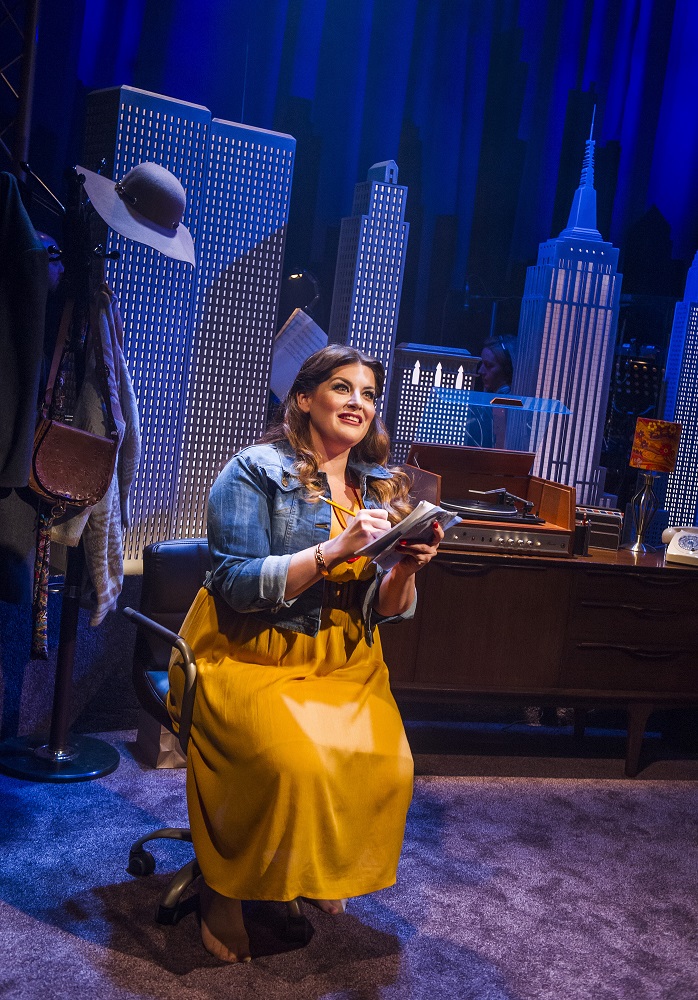 However this performance is let down slightly as Prenger's voice seemed tired and at times she struggled on some notes and her diction was off, missing the end of some words.
This is a show that has been revived and reworked numerous times including being combined into a song and dance show with the addition of Variations also by Lloyd Webber. Along the way some of the most famous names in musical theatre have taken on the role of Emma including Marti Webb, Sarah Brightman, Bernadette Peters, Jackie Clune and Denise Van Outen to name just a few.
A 5 piece band hidden partially from view by a cut out of the New York skyline consisted of musical director Francis Goodhand along with AJ Brinkman, Jennie Chilton, Moira Hartley and Neil Rowland. They were on fine form throughout the show playing Webbers score beautifully.
The second half of the evening saw Prenger take to the stage as herself and partake in a question and answers session with questions having been sent in previously via social media. Here you get to see Prenger as her loveable bubbly self, speaking about dream roles and mishaps she has encountered on stage. Also as part of this section Jodie Beth Meyer was introduced to the audience. Meyer is the understudy on this tour and with all the fuss over understudies taking place around Sunset Boulevard in London right now, it was a lovely touch for Meyer to be given the opportunity to sing a duet with Prenger. I can't help feeling this back fired in a way as Meyer's vocals last night were far superior to our leading ladies.
Tell Me On A Sunday is a musical joy with Lloyd Webbers score pleasing throughout, I was left just a little disappointed with the vocals this evening, I know, and have heard Prenger better than this.
The tour continues until June and details of future dates can be found at http://www.tellmeontour.co.uk/about/
Reviewer: Paul Downham
Reviewed: 25th April 2016