Murder She Writes by Vertigo Theatre brings the well-known character Jessica Fletcher back to life in a musical that's even camper than Christmas. Jessica (Dale Vicker) is joined by a host of famous faces; the Hoff (Richard Allen), Columbo (Ash Preston) and Donna (Natalie-Ann Stanley), who had more than a hint of Velma from Scooby Doo about her to investigate the murder of Paula Lamer.
From the beginning there seems to be a subconscious competition between Fletcher, the Hoff and Columbo to unmask the killer, which makes for great viewing. I particularly enjoyed Columbo and the Hoff's duet complete with canes.
Anyone that knows the Kings Arms will know that the performance area is quite small. However, Vertigo did a great job in the staging and set design. With a cast the size of a football team, it would be easy for the stage to look crowded but through clever direction this never happened.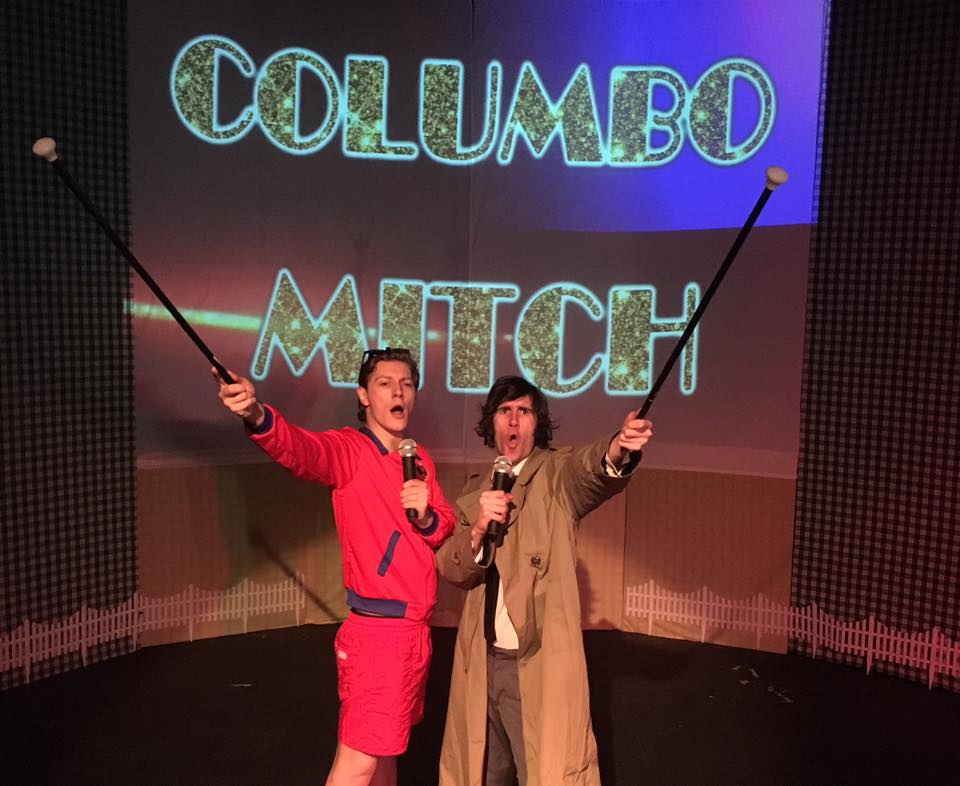 The only slight critique I have is that the backing track in the musical numbers was far too loud! Even when the cast were using a handheld microphone it was difficult to hear them over the loud music.
From start to finish 'Murder She Writes' is filled with great comedy and witty one liners. One of my favourite scenes was the flashback to the 1940s when Jessica Fletcher was the Queen of the plastics - you'll only get this if you've seen Mean Girls.
I'm not entirely sure how the writer (Craig Hepworth) wanted Jessica to be perceived by the audience. However, because she was such a bitch in the play I found it difficult to warm to her. This is no discredit to Vicker's performance as I thought he did a good job - he suits the drag performance very well.
Other strong performances came from Allen, Preston and possibly my favourite character in the show; Gramma Frank (Stuart Reeve). As a co-writer and director it's probably understandable that Reeve 'knew his character' better than the rest of the cast.
The other minor characters also put in fine performances. Stanley was overbearing and hugely irritating as Donna - which I assume was the desired effect.
Murder She Writes is a unique, camp comedy musical that will leave you in stitches. Anyone who enjoys a good singsong and wants to pay homage to Jessica Fletcher will enjoy it.
Reviewer: Francis McKevitt
Reviewed: 9th May 2016