TORCH is a brand new all-female work – the outcome of a two-year research project between ANU Productions and women from St Helens – which unravels the complex histories and narratives of St Helens based on the real-life experiences of women in the town around historical events, with the work spanning events including the 1984 Miners Strikes; Merseyside women's experience of World War II, and the current day social care infrastructure surrounding welfare for women and children, as it unearths the untold and forgotten histories of people, time, and place.
It's a big ask in a production that raises more questions than it answers but it is one that director Louise Lowe, Creative Producer Lynnette Moran, and Stage Manager Fiona Keller demonstrate they are more than capable of responding to with the superb assistance of cast Niamh McCann, Nandi Bhebhe, Gillian McCarthy, Etta Fusi, Sonia Hughes, and Sarah Morris, in this collaboration with Heart of Glass and Idle Women as part of an overall programme of immersive and explosive art experiences focused on women and within the community of St Helens as it celebrates its 150th year.
Without revealing too much, which would only detract from the impact of the production, we are whisked through the town centre and confronted face to face to with the voice of communities – present and past - through intimate performances lurching between the real and the imagined – with some intricate choreography - which really makes you question the truth of what we have been presented with and are presented with now through news and social media.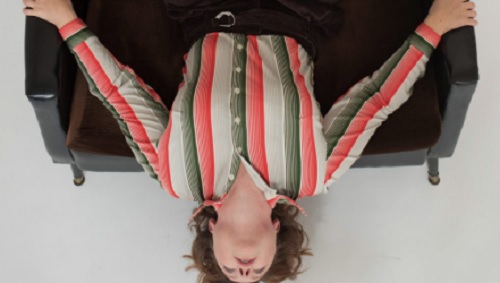 "The truth is, there are things that go beyond us. There are feelings that rise and rush over us that we can't begin to explain, and the truth is we want something more or at least something new and there is a relief in not telling the truth, because the truth is, if we did, the whole town could implode."
Words that sprang to my mind: Moving. Unsettling. Uplifting. Frightening. Emotional. Scary. Hopeful. Sad. Promising. Disorientating. This is not comfortable viewing, and nor should it be: St Helens could be – is – any town. Your town. Your village. Your home. It asks directly: who would you be if you were not afraid? It demands to be seen. It is inspired. It is inspiring.
TORCH is one part of Helen, a series of immersive and explosive art projects and programmes of work focused on women and within the community of St Helens and created by partners Heart of Glass, Idle Women, and ANU Productions and the women of St Helens. Helen is made possible by Arts Council England's Ambition for Excellence programme and Culture Ireland's GB18. Further details are available at www.heartofglass.org.uk
Irish company ANU Productions have created 21+ influential works cleverly blurring the lines between immersive and site specific and/or responsive installation art. Further details www.anuproductions.ie
Torch runs to 1st December 2018 with show times as follows:
Thursday 22 November /4pm, 5.15pm, 7.15pm, 8.30pm
Friday 23 November /4pm, 5.15pm, 7.15pm, 8.30pm
Saturday 24 November / 2.45pm, 4pm, 5.15pm, 7.15pm, 8.30pm
Monday 26 November /4pm, 5.15pm, 7.15pm, 8.30pm
Tuesday 27 November / 4pm, 5.15pm, 7.15pm, 8.30pm
Wednesday 28 November /4pm, 5.15pm (BSL interpreted), 7.15pm (BSL interpreted), 8.30pm
Thursday 29 November /4pm, 5.15pm, 7.15pm, 8.30pm (there will be a Q & A following this performance, ticket details to be announced)
Friday 30 November /4pm, 5.15pm, 7.15pm, 8.30pm
Saturday 1 December / 2.45pm, 4pm, 5.15pm, 7.15pm, 8.30pm
Tickets are priced at £6 Standard tickets, £3 Concessions (students, senior citizens, unwaged) and £4 Tickets available to those with a St Helens postcode, and are available to purchase at https://www.eventbrite.co.uk/e/torch-i-wanted-to-tear-the-house-apart-by-anu-tickets-51247064349
Further information is available at www.heartofglass.org.uk
Reviewer: Mark Davoren
Reviewed: 21st November 2018
North West End Rating: ★★★★★