I can honestly say I was really looking forward to this evening and I was not disappointed. I have never visited St Helen's Theatre Royal before, so it was a whole new experience. A very nice quaint theatre with ample seating. A lovely bar area too with seating.
We were seated in the dress circle so had a fantastic view of the stage (except a little bit of the action at one of the sides, we missed that as we were on the end of a row), but for the most part, we would be able to see all the footwork but also all the formation work sometimes missed from a front row view..
There was no set to speak of as it was just a plain black stage but the lighting was super and very effective. I especially liked the lighting for the male dancers 'fight', absolutely stunning. The music was a little too loud in places, for me but we were very close to a speaker so that could be why however when it was just talking, it was fine.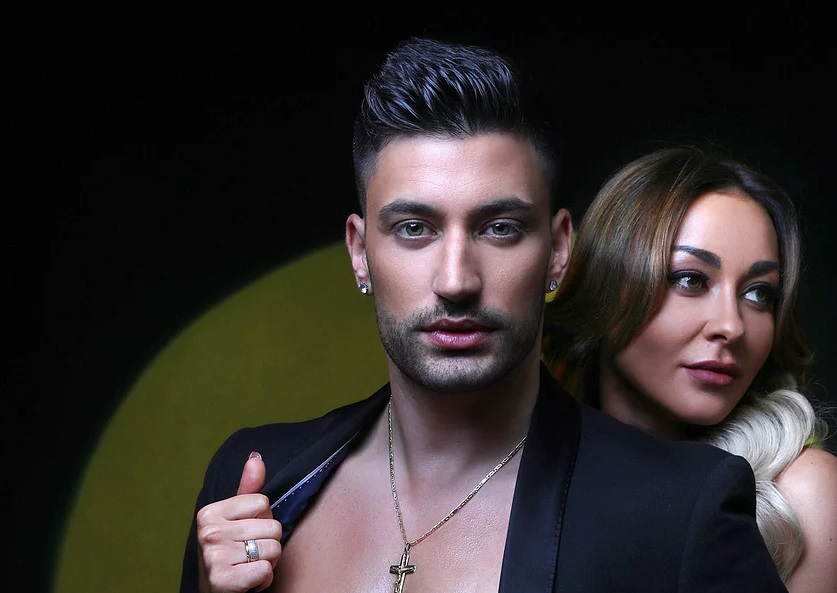 Having attended the Robin Windsor Farewell Tour last year (which I thoroughly enjoyed), I had an idea of what to expect, a little bit of chat from a 'cheeky chappie' and a lot of amazing dancing, Giovanni burst onto the stage and was able to set the audience at ease straight away with his 'attempt' at a Liverpudlian accent. He told us a little of his childhood, where his dancing began, why his dancing began, and the most important bit of information, that the woman in the UK are the best and the most beautiful.
Giovanni was just amazing in his routines oozing precision and flare, and although sometimes he took the spotlight, my friend and I noticed how well he always presented his partner. He was quite the gentleman in 'showing her off'.
Giovanni was joined on stage by fellow Strictly professional Luba Mushtuk who was as graceful in the balletic numbers as she was sassy in the Latin.. A superb on-stage pairing.
They were joined on stage by six other dancers, all excellent. They were all given their chance in the spotlight too showing that this is certainly the right cast for this production. The girls were Gordana Grandosek Whiddon, Kylee Vincent and Sylwia Radziejowska and the boys were former Strictly Professional Trent Whiddon, Stephen Vincent and Krystian Radziejowski.
Working so well together, each male danced with every female at one stage or another, again proving versatility and the lifts, well they were a sight to behold. All brought something different to the stage but all absolutely equal in their stunning performances.
The choreography as a whole was absolutely brilliant and was in the hands of four-time BAFTA nominee and Creative Director of Choreography for 'Strictly Come Dancing', Jason Gilkison. And having a dream cast such as this must have made his job a little easier and a pleasure to do. Congratulations.
The routine of the night for me was a love story between Giovanni's grandparents portrayed, of course, by Giovanni and Luba in a beautiful routine (if I'm correct, a Rhumba). This was not only danced, but acted perfectly by both of them and was just sublime.
The costumes, provided by DSI London, were as glitzy as you would expect and once again, in the capable hands of wardrobe mistress Kim Hill (Kim also did the Robin Windsor tour)
This was a very enjoyable night at the theatre and I would encourage you to go and see it. Giovanni's 'cheeky chappie' one liners are worth it alone. He really is a charmer with a heart of gold. A cracking evening of entertainment.
And as Giovanni would say "Thank you, thank you" for tonight and I hope the rest of your dates go well. https://www.giovannipernice.com/
Reviewer: Hazel Bumby
Reviewed: 26th February, 2019
North West End Rating: ★★★★