How is a storyline written by Tim Firth and with the music and lyrics of the aptly named band 'Madness' going to work? Answer...very well, particularly when performed by The Centenary Theatre Company at the Brindley Theatre, Runcorn and directed by Nick Culpit. I have seen several productions from this company all of which have been presented with professionalism and obvious commitment. Tonight was no exception and it is very disappointing to see an audience that was almost outnumbered by cast, especially on an opening night. Come on theatre goers.... get behind your talented performers and give them the support they so richly deserve! You do not have to be a fan of the music of Madness to enjoy this show as the lyrics fit in so beautiful with the storyline, it is not just a showcase of their music, differing from many jukebox musicals.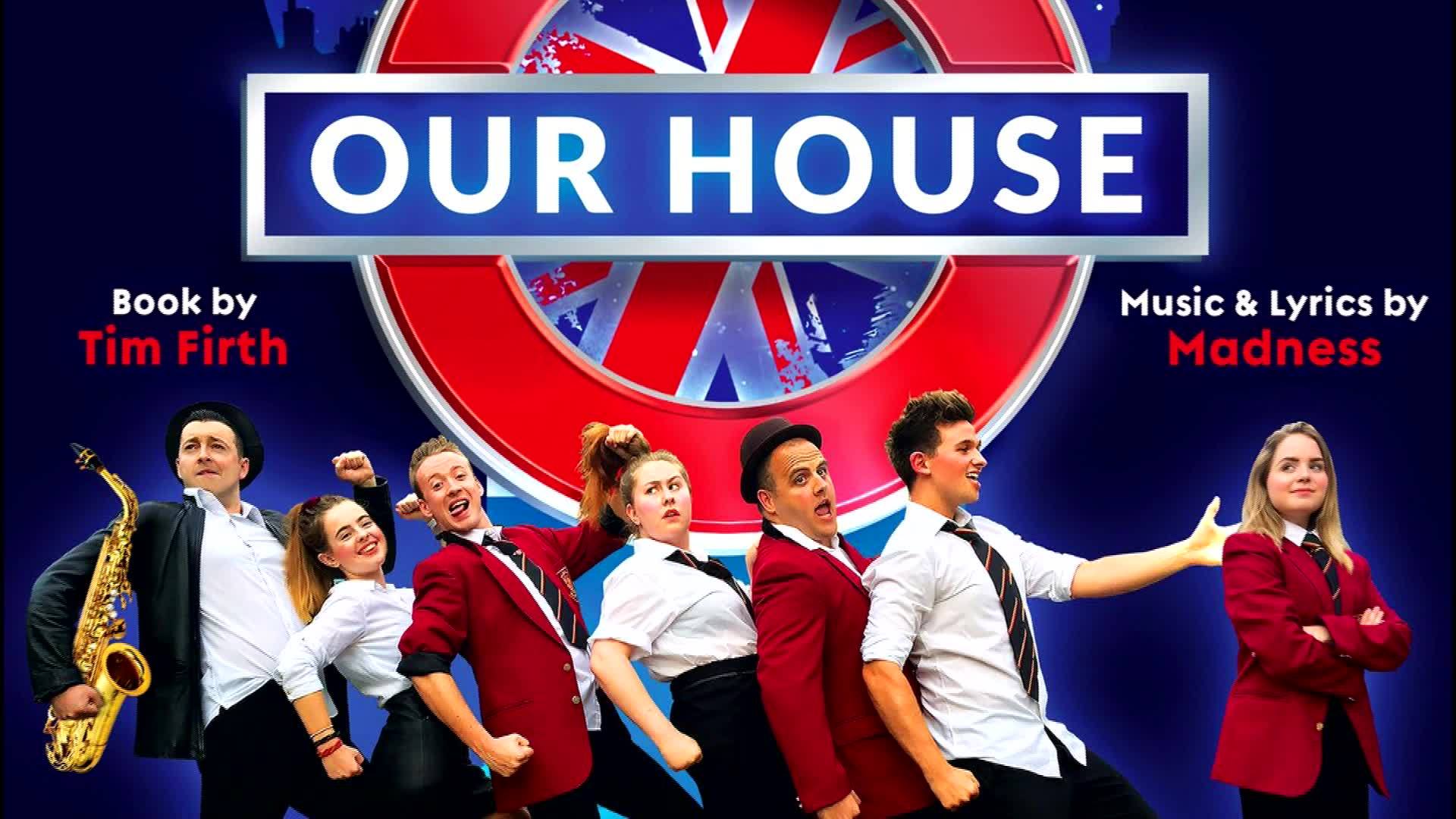 Joe Casey is a cocky 16 year old and trying to impress his girlfriend Sarah he illegally enters a building site, but when the police arrive he is faced with the decision of whether to run or stay and face the music? The choices he makes on his first date with Sarah reveal the consequences of his actions and this is where the story splits into two. In a cleverly scripted tale we see two storylines develop following the life of ' Good Joe' and 'Bad Joe.' Taking on the lead role of Joe is no mean feat and Blair Smith gives an incredible performance, never faltering, in a very demanding role. Switching from a good too bad character involves a great number of costume changes and these are executed seamlessly. Smith's portrayal perfectly captured the vulnerability of one side of Joe and the overly confident other side.
School pals Emmo (Mikey James) and Lewis (Daniel Richter) are always there for Joe but their friendship is tested at times. Their antics and comic timing is spot on, as are the hilarious performances of Sarah's friends, Billy (Megan Maher) and Angie (Jessie Scotson). Initially I couldn't relate to James as a schoolboy as visually he appears older than his counterparts but he won me over with his boyish mannerisms and behaviour.
Sarah is performed by Olivia Pryer who gives a lovely rendition of 'It Must Be Love' alongside Joe. Looming in the shadows overseeing his sons every move with a mixture of pride and despair, is the ghost of his dad (Alex Clare), a man who took the wrong path...will his son go the same way? Reecey (Peter Brennan) is the bad guy and his influence on Joe could have dire consequences. Brennan fulfils this role with just the right amount of menace, not one to mess about!
This is a very fast paced musical and along with the main characters are an amazing large ensemble who show immense energy and fantastic choreography (Claire Hennessey). The vibrancy they bring to the show is superb. Songs include 'My Girl', 'Driving In My Car' and obviously the title of the show, 'Our House' and are accompanied by a fabulous band under the musical direction of Matt Corrigan, however, there are some sound issues this evening and several times the lyrics performed on stage are drowned out by the music.
Staging is simple and effective in highlighting the good and bad sides by the use of revolving doors. A screen at the back and above a raised platform compliments several scenes with appropriate images. Any additional stage furniture is added smoothly without disruption.
After the deserved standing ovation the cast found the energy to continue with a medley of Madness hits which had the audience up and dancing and joining in the songs.... an excellent ending to a thought provoking show so skilfully presented by the Centenary Theatre Group.
Our House continues until Saturday 16th November 2019, tickets are available at https://tickets.thebrindley.org.uk/en-GB/shows/our%20house/events
Please do support the company, you will not be disappointed.
Reviewer: Lorna Weekes
Reviewed: 12th November 2019
North West End UK Rating: ★★★★