The All-Star Stand-Up Tour is back and has been hitting the UK in May & June 2017, with 3 top comedians alongside returning compere Jarred Christmas. This year's line-up includes Canadian one-liner king Stewart Francis, the super talented local lad Justin Moorhouse, and for this year's run the producers had previously announced a change of the intended 3rd comedian in the line-up.
This was due to comedian Jim Tavare being involved in a near fatal car crash in his home city of Los Angeles on 6th March, Jim is on the mend having spent 15 days in intensive care, suffering severe injuries caused by multiple broken bones and two collapsed lungs. However, for this current tour he has been replaced by Mike Gunn but plans to return to the bill in 2018.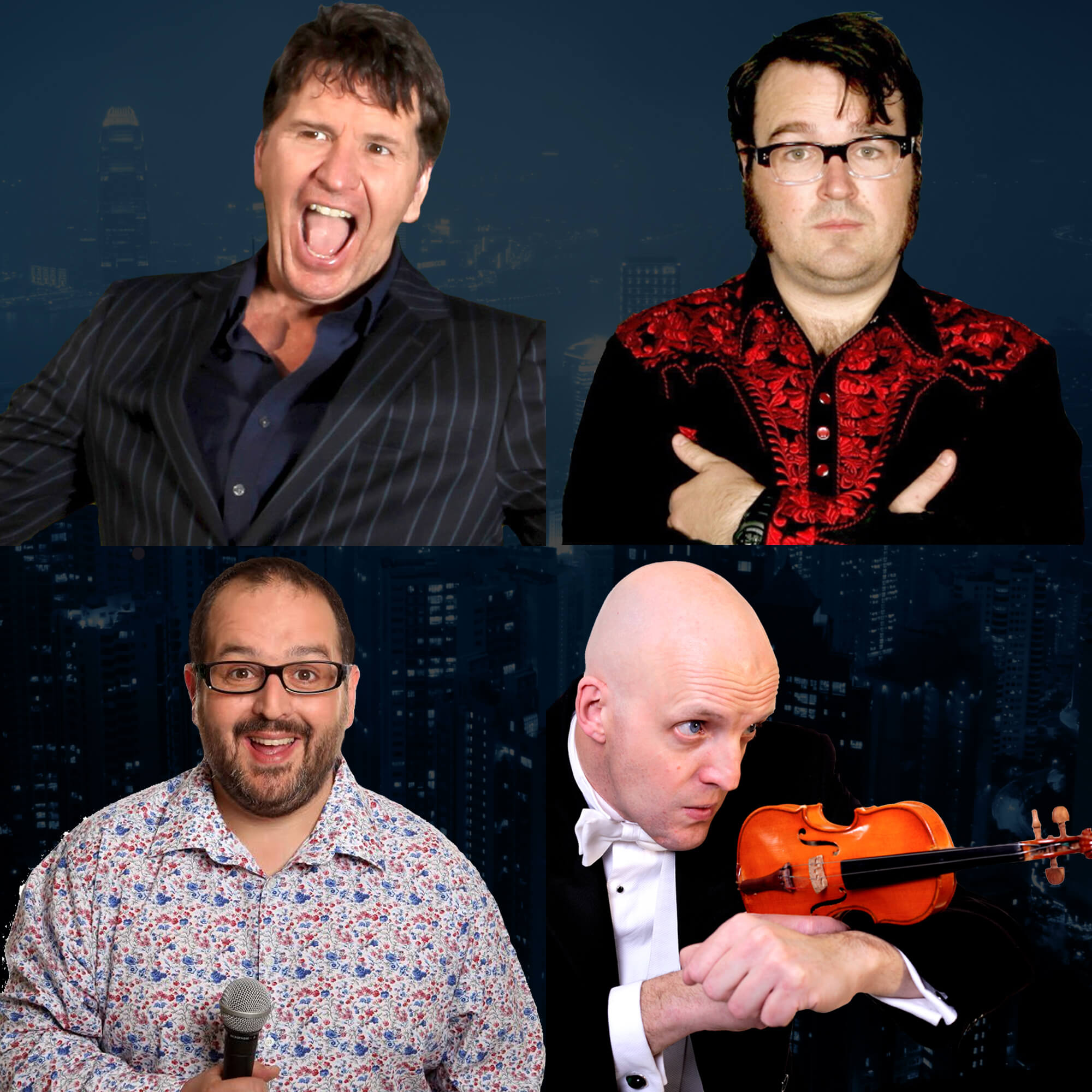 Jarred Christmas from New Zealand opened the evening entertainment as comedy compere but also did a considerable about of stand-up material throughout the show. Teasing the audience, instant comedy, sharp retorts, and one liners are clearly his forte and he was the star of the show for me, despite too many 'F bombs' for my liking he was still truly an hilarious comedian.
Mike Gunn started the first half of the show easing the audience into the evening's comedy as he was a confident, at ease performer, trotting out some fantastic comedy stories about being an older dad, public toilets and my favourite gag of his act about his wife's wedding dress.
Next up was my stand out performer of the night, and a comedian I have seen many times prior to tonight's show, Justin Moorhouse. Justin never fails to have me in tears laughing, even though I have heard some of his material before, I never tire of hearing it again as his delivery is always spot on. He in my opinion is an absolute comedy delight and a guaranteed funny man. With his boyish charm, and in his words 'dressed like a farmer from Nashville, down to earth stories and naturally funny persona Justin once again had me and the audience in stitches laughing.
After the break came Canadian one-liner king Stewart Francis who unsurprisingly excelled in his constant onslaught of very clever one liners, reducing the appreciative audience to fits of helpless laughter.
The attraction of a show like this is that inevitably some acts will appeal more than others, but with a variety bill, there is bound to be something for everyone. Definitely a show to add to your "need to see" list if the tour comes to a theatre near you. Fantastic value for money and a guaranteed good night out.
Running Times: (approx.): Act 1 65mins | Interval 20mins | Act 2 50mins
Reviewer: Victoria Wilmot
Reviewed: 12th June 2017
North West End Rating: ★★★★