No appearance on the last series of Strictly Come Dancing can be as memorable as that of Comedian; Seann Walsh and the infamous snog with married dancing partner; Katya Jones. It was a story which dominated the front pages of many a tabloid and created a storm on social media channels like no other strictly gossip, Walsh become the talk of the show for all the wrong reasons.
This tour titled 'After this one, I'm going Home' was postponed as it conflicted with the filming schedule of the show and as such, the rescheduled dates include a set which has changed somewhat with Walsh addressing the story head on pretty much straight away; 'So I'm Single' he joked.
This show is not some desperate plead for pity and forgiveness, Walsh admits what he did was wrong - this is Walsh examining his situation and what experiences he has from the barricade of media scrutiny and it's some of the best material of his career.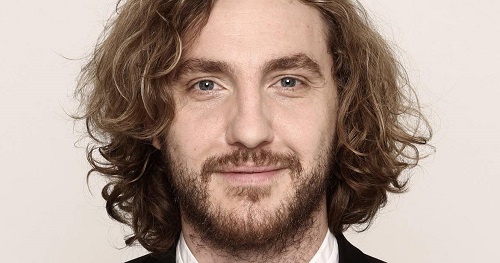 His usual routines about slobbish adulthood and general laziness are stepped up and given extra depth, with material which you can't help but laugh at.
This is a comedian who has taken a very public situation which could potentially have ruined his career and come back fighting in a way a comedian should do; with material and delivery which wipes the floor with his previous tours.
Walsh has more energy in previous tours, he is lively on stage and goes from miming out situations to interacting with the audience making it all look effortless.
This show is just brutally honest on Walsh's side which is why I think it works as well as it does, with a public dissection of his career and life while on the Lowry's stage - he examines his mishaps in a sort of 'one man roast' and the audience lap up this self-deprecating routine.
There's other material too about playing football in the street as a kid at the neighbours expense and learning monologues of Jim Carey films which gives an insight into Sean's early life and his road to stand-up comedy.
The word that shouldn't be mentioned beginning with B is covered in his set (Brexit*) but this is delivered in an engaging way which sees Walsh interact with the audience members providing a sort of humorous parody of Newsnight.
The main topic of the show was that infamous kiss with Katya and the backlash that followed, but it was his best material to date, full of emotion and character.
This tour really is the making of Seann Walsh or the comeback he needed and it's by far his best show to date, it's funny, engaging and honest, the delivery is energetic and sends you on a rollercoaster of dramatic silences to big full on belly laughs!
Verdict: Walsh doing what he does best!
Reviewer: Max Eden
Reviewed: 7th April 2019
North West End Rating: ★★★★