The most famous opera of them all? Bizet's 'Carmen' has a place in all our imaginations, even for those who have not seen it. Russian State Opera's touring production 'Carmen' is an engaging, warm presentation of this iconic opera. The amount of touring operas is steadily falling in the UK and however, familiar 'Carmen' maybe, this production was a joy to see on an autumnal evening in Buxton.
There were no contemporary twists or re-reading in this production which I felt in many ways was comforting for the audience. Staging took the traditional setting design. Act one opened in the light and shadows of Seville's tobacco factory, with the yellow and white streets of Santa Cruz in the background. The required staircase played the key feature throughout and the taverna scenes were lively, as they should be.
The role of the fatalistic Carmen fell to mezzo-soprano Liubov Dobrynina. Her Carmen was a red flickering flame on stage, burning brightly, shining in her arias, until the closing Act. For me, the power of this opera is the openness in the lyrics (English surtitles are provided).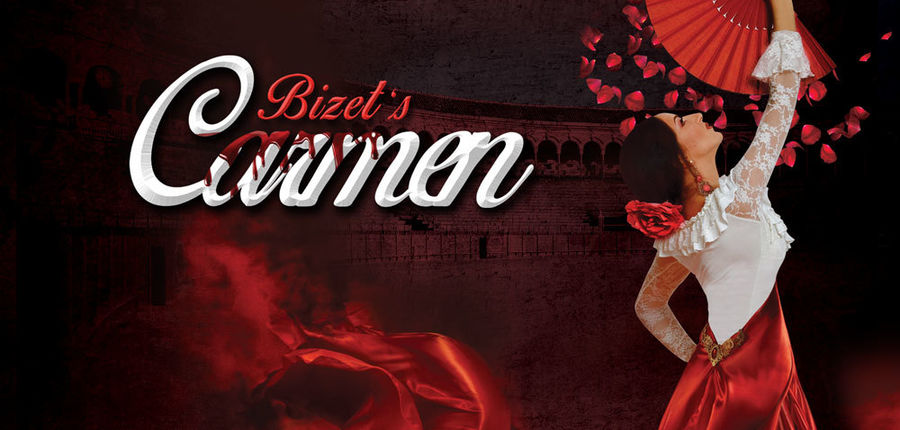 Dobrynina succeeds in playing the enigmatic gypsy with a real sense of self-reliance; it is only through her sexuality can she be in control. Carmen truly is a rebellious bird that none can tame alas but Death himself.
Dmitry Semkin, the powerful tenor playing the love struck Don Jose, gave the most consistent vocal performance throughout. His expressive acting did not hinder his vocals at all. His 'La fleur que tu m'avais jetee' was particularly tender in Act 2.
Alina Polovaya gave a subtle yet powerful performance in what can easily become a contrived role as Michaela; her lamenting aria in Act 3 was one of the standout moments of the night. You could not help but warm to this soprano dressed in cold virginal blue whose only way of grasping her love's attention was reminding him of his mother.
For baritones, the role of the bullfighter Escamillio must always be a joy due to the resounding 'Toreador song' and Pavel Kriuchko gave a convincing performance; this was what Buxton had come to see and they were not let down.
The musicality of Bizet's opera was captured well by the orchestra and full credit must be given to the chorus who gave the opera its full depth. Buxton Opera House was built for this kind of rapturous sound and the audience loved it.
An entertaining production with heart which captures the full flavour of Bizet's musicality.
Reviewer: Catherine ni Cier
Reviewed: 26th September 2018
North West End Rating: ★★★★