Drowning is currently playing at the Pleasance Courtyard for the entirety of the Fringe Festival. It explores the true life story of the 4 nurses who were accused of killing up to 200 patients at a hospital in Austria. The story is a fictional dramatisation of what may have happened, as to this day no reason has been given.
The set design, lighting and use of sound was wonderful and at points very clever. The sounds used throughout created a fantastic tense atmosphere and the clever use of comical music between scenes was wonderful. The eeriness of 4 empty bathtubs on the stage as the audience entered created a wonderfully dramatic atmosphere.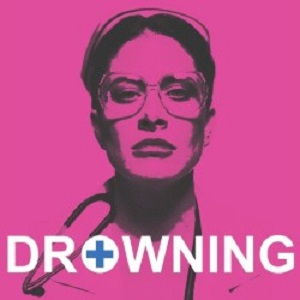 The audience are taken on a roller coast ride as the reasoning behind these nurses involvement in murder are explored. The show is told through short, snappy scenes and monologues.
All actors involved embodied their characters perfectly. They were the perfect balance of creepy and realistic. It was very clear a lot of hard work and passion from the entire creative team had gone into making this show.
The show itself has caused some controversy with people seeming to love it or hate it. However a show is always going to come under criticism when someone tries to fill in the blanks of a true story. This show does present a plausible and interesting argument to the nurse's involvement in the murders.
As a piece of theatre it is a joy to watch and it would not be under heavy criticism if it was purely a fictional piece. I believe with a few tweaks this show will be picked up by a publishing house and be shown across the country in the coming months and years.
Don't miss it whilst it's debuting at the Edinburgh Fringe. https://tickets.edfringe.com/whats-on/drowning
Reviewer: Ellie Close
Reviewed: 7th August 2019
North West End Rating: ★★★★