W*nk Buddies, written and starring Jake Jarratt & Cameron Sharp, is the story of two boys who find themselves forced to share a bed after a party marking the end of their first year at university. Tomorrow they must go home to their disappointed fathers (in one case because he's studying drama, in the other because he's gay) but tonight they celebrated.
Or at least one has danced the night away while the other stood around the kitchen mostly avoiding social interaction.
That this play has some autobiographical elements is difficult to avoid noticing.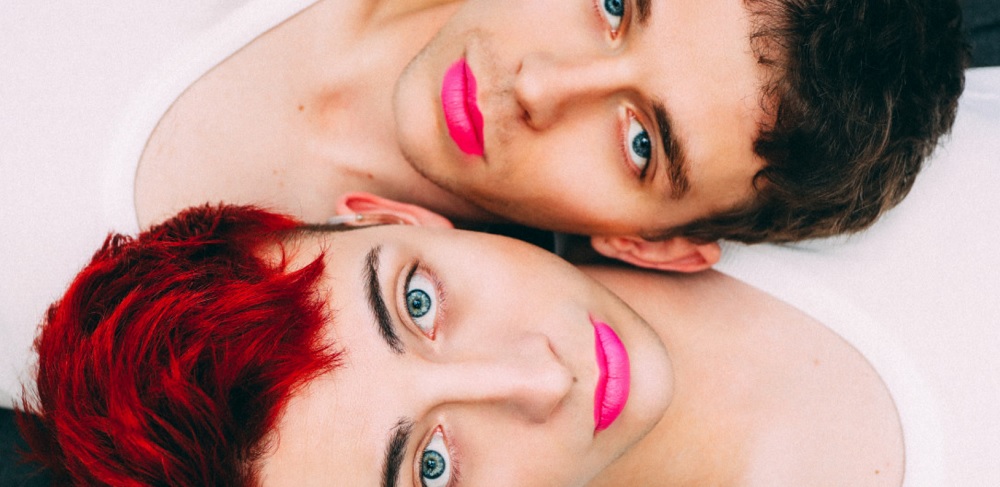 There's the choice of the characters' studies, the names, and the partly superfluous opening of the show, which reveals that we are about to learn how these two boys became friends several years ago before the show becomes entirely about that night without us ever circling back to the present day or to anything that's happened in between, resulting in an end which feels both final yet unconcluded.
That is however a minor concern. The writing is energetic and kept its audience laughing, the performances are top notch (aided by very well-rehearsed dance moves and blocking) and the set is sparse (a bed, a clothing rail, some bedside cabinets) while entirely successful in conjuring up the image of some other person's bedroom. The music and lighting (which in the case of the former, can be confusing: sometimes the noise of two people having sex next door is annoying and wakes people up, sometimes our characters turn on very loud music without this apparently bothering anyone sleeping next door) helps keep the energy up while also allowing us to experience flashbacks and dream sequences without ever leaving the bedroom.
All these elements combine into a fun show about two very different people coming together and learning more about each other through their different backgrounds, sexualities and views of the world.
Reviewer: Oliver Giggins
Reviewed: 29th February 2020
North West End UK Rating: ★★★