The Department of Education (2018) says 1 in 6 young people have become victims of bullying in the UK of which a third said they were being bullied at least once a week. Verbal, cyber, physical, emotional, theft – bullying comes in many forms and the biggest challenge for anyone, and particularly parents, is how to spot the signs and delicately raise the issue with the victim.
A sensitive subject requires a subtle approach and this short film from Shearman Bird does just that and coming in at under seven minutes is more than accessible to the snap of a modern audience.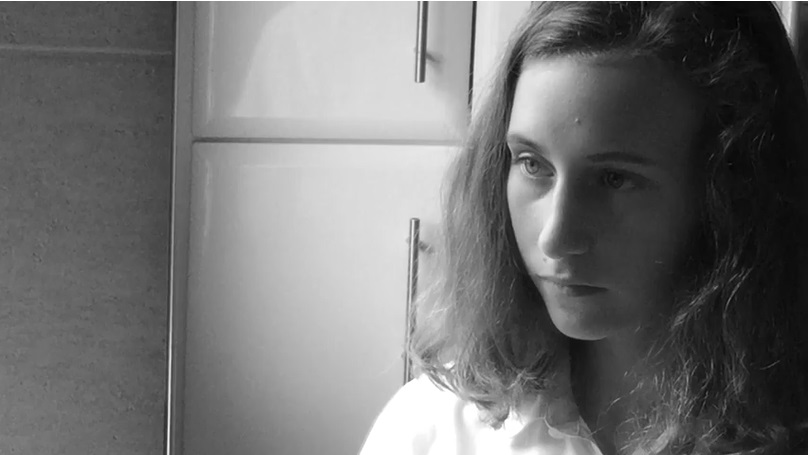 We are taken on a journey that hints at the hollow feelings arising in a young girl (Grace Abela-Collins) as she recites the experiences she has gone through. Importantly at the moment of despair we are offered hope as she finds the courage within herself to step away from her demons: words can never harm you.
It is an inspirational short film and victims of bullying will take a lot from this carefully and sensitively crafted piece. Steve Bird's words have a lyrical quality to them that allows them to rhythmically dance in the background as the tale unfolds and gently takes us to a better place.
Jo Abela-Collins also directs the piece which adds further to the intimacy of the camera work from Lewis Hawksey and editing from John Bennett. The choice of Pachelbel's Canon in D Major was inspired as it wraps perfectly around the words and imagery, capturing the heartache and healing as the young girl is embraced by the warmth of her friends (Alex Ashcroft; Paige Dickson; Jaymi Jessop).
If you or someone you know has been the victim of bullying then support is available at:
https://youngminds.org.uk/find-help/feelings-and-symptoms/bullying/
https://www.nationalbullyinghelpline.co.uk/contact.html
https://www.nspcc.org.uk/what-is-child-abuse/types-of-abuse/bullying-and-cyberbullying/
Reviewer: Mark Davoren
Reviewed: 18th January 2020
North West End UK Rating: ★★★★
Beautiful Than You is free to watch below: