'Oh, what a story, oh what a joy!'
We are taken on the journey from rags to riches of the Argentinian first lady, Eva Peron. From the moment the curtain went up we knew we were in for something special.
The show is narrated by the character Che, played by Gian Marco, the person of the people. Marco is remarkable in the role, keeping the audience involved throughout, linking the show together, sometimes in the action and others watching from afar, barely leaving the stage from beginning to end. This is a huge role to undertake but Marco did an exceptional job. He has such a powerful voice leaving you in absolute awe at parts.
Eva Peron was portrayed by the wonderful Emma Hatton. Hatton has played Scaramouche in We Will Rock You, Elphaba in Wicked in the West End and now Evita. All huge roles that are a big sing. Is there nothing this girl cannot do? Emma has a certain charisma that makes you like her the minute she enters the stage.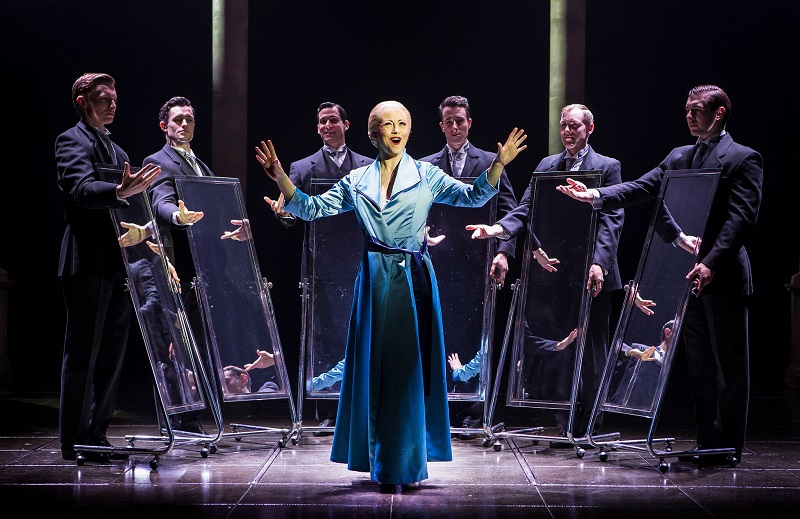 Evita goes through many stages in young Eva's life, from struggling actress to the people's first lady of Argentina, to her final moments before she passes away at just33. Each part of her portrayal was played with such emotion and care, with the fun-loving Buenos Aires, the stunningly beautiful Don't Cry For Me Argentina to the thoroughly heart-breaking You Must Love Me. Hatton makes you believe every word she sings. For me, Don't Cry For Me Argentina was the most stunning, powerful pieces I've seen in a long while and had the whole audience clapping and cheering before the music had even finished. Hatton is a powerhouse of a singer and the way she uses her voice is nothing short of perfection.
Another beautiful moment came from the Mistress, played by Sarah O'Connor, during 'Another suitcase in another hall.' You can feel the pain and emptiness in every word sung. Heart-breaking.
The set way quite simple, using two lots of staircases and a large balcony, bringing parts of it on at different points when and where needed. It may have seemed simple but it was highly effective. A big well done to stage manager Maria Bakerand her team on a fantastic job with fast, slick transitions and a smooth running of the show.
A huge part of any show like this for me is the dancing/movement and this was phenomenal in this show. Choreographer Bill Deamer has done a stunning job. Every move had purpose, all in time and regimented when needed and flowing at other points. Well done and well done to the cast for delivering it so well. The music sounded perfect for the duration of the show and this is credit to MD and conductor David Steadman and his orchestra. Costumes were wonderful, depicting the era perfectly and Eva had numerous costume changes, possibly over 15 throughout and each one beautiful, especially her dress for 'Argentina' where you could feel and see the change in her life. Head of wardrobe Scott Sheady and team did a wonderful job as did Head of wigs Martine Jones and team on creating amazing looks and styles from the era.
Overall, Evita is a stunning piece of theatre, telling a wonderful story of a much-loved lady through beautiful songs and stunning acting.
Evita runs at the Liverpool Empire until Saturday 28th January 2017.
Reviewer: Damian Riverol
Reviewed: 24th January 2017
North West End Rating: ★★★★★
Photo: Pamela Raith Photography