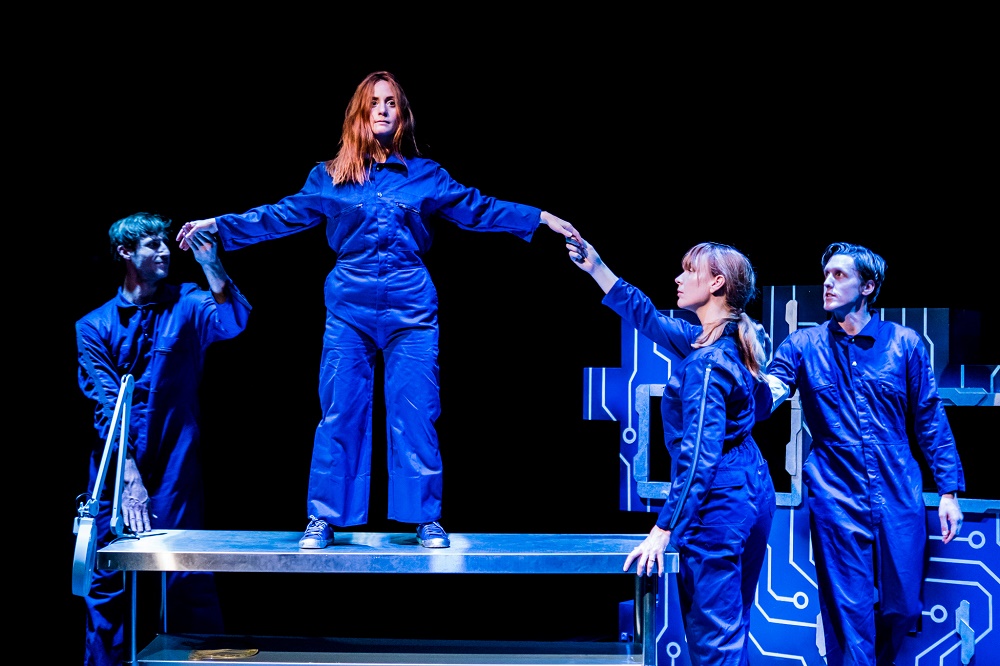 Tmesis Theatre's Beyond Belief tells the story of Simon and how he copes with his girlfriend Chloe's death. This is no ordinary story of grief though. This is set in a dystopian world where business Beyond Belief is making money from bringing back people from the dead in their digital form, i.e. based upon their online persona. This is an innovative and frightening look into where our media based lives could be heading, and the devised piece encourages audience members to reconsider who could really have access to their social media pages.
Charles Sandford leads the cast as Simon and gives a very strong performance, showing the character's struggle with his girlfriend's death very well. His chemistry with Eleni Edipidi as Chloe is very believable and the two performers set up the relationship very well very quickly, making for a heart-breaking moment when Chloe dies, very early on in the piece.
Jennifer Essex gives a chilling performance as Exec Vice President. She could give Nurse Ratched a run for her money, with her looming presence being felt all the time, even when she is not present. Adam Davies plays Victor as well as Elvis Presley and he brings some much needed comedy to the otherwise very bleak piece.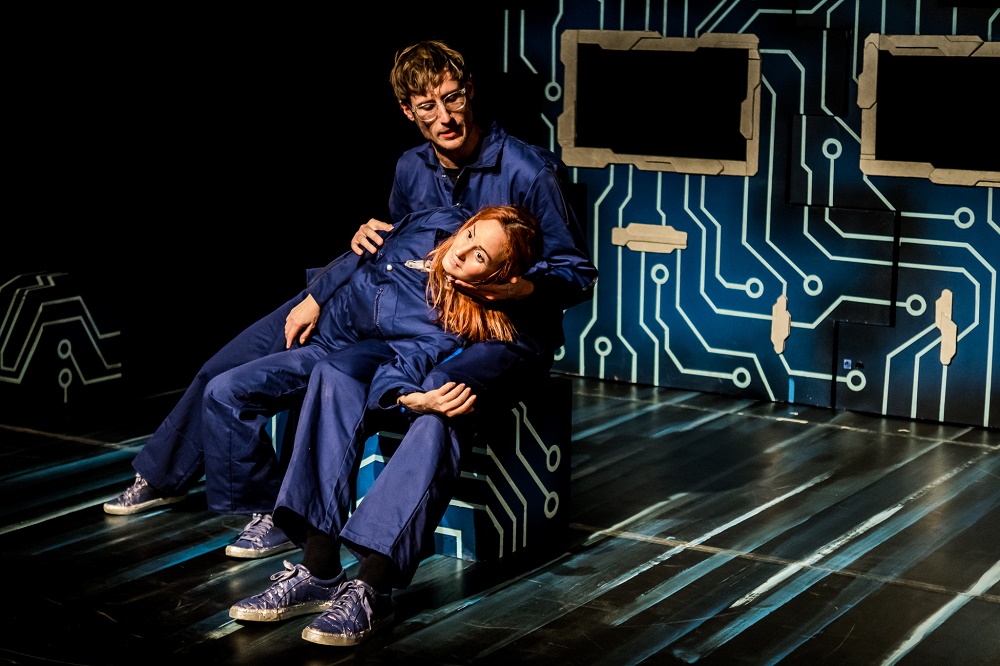 The real stars of this show for me, however, are composer and sound designer Meike Holzman and lighting designer Sophie Bailey. The sound and lighting design of this production, combined with the performers' devised movement, are truly spectacular for such a small space. These elements all work wonderfully together to give a sense of the futuristic world the play is set in. There are very few spoken words used in this piece, especially towards the start, and Holzman's score encapsulates the emotions of the characters perfectly.
Beyond Belief, although slightly A Level or GCSE in parts, is a tremendously effective piece of theatre. Running at just 50 minutes, there is no excuse for anyone in and around Liverpool not to pay a visit to see this production.
The show plays at Unity Theatre, Liverpool, until 6th October 2018, before playing for one night only runs in Ormskirk and Chester. Beyond Belief will then continue to tour in spring 2019. https://www.unitytheatreliverpool.co.uk/whats-on/beyond-belief.html
Reviewer: Jacob Bush
Reviewed: 2nd October 2018
North West End Rating: ★★★★