This week Closer, the first in-house production at Liverpool's brand new Hope Street Theatre, is playing to sold out audiences. In the words of director Adam McCoy, the play is "a story about good people who do bad things." It follows the stories of four people and their intertwining love and sex lives and explores how sex doesn't necessarily always come with love.
Artistic Director of the venue, Sam Donovan, plays the role of Dan. He portrays the changes the character goes through well and the struggles he goes through in his relationships, although at times he can seem slightly over the top. Jake Norton plays Larry, showing his moments of desperation brilliantly.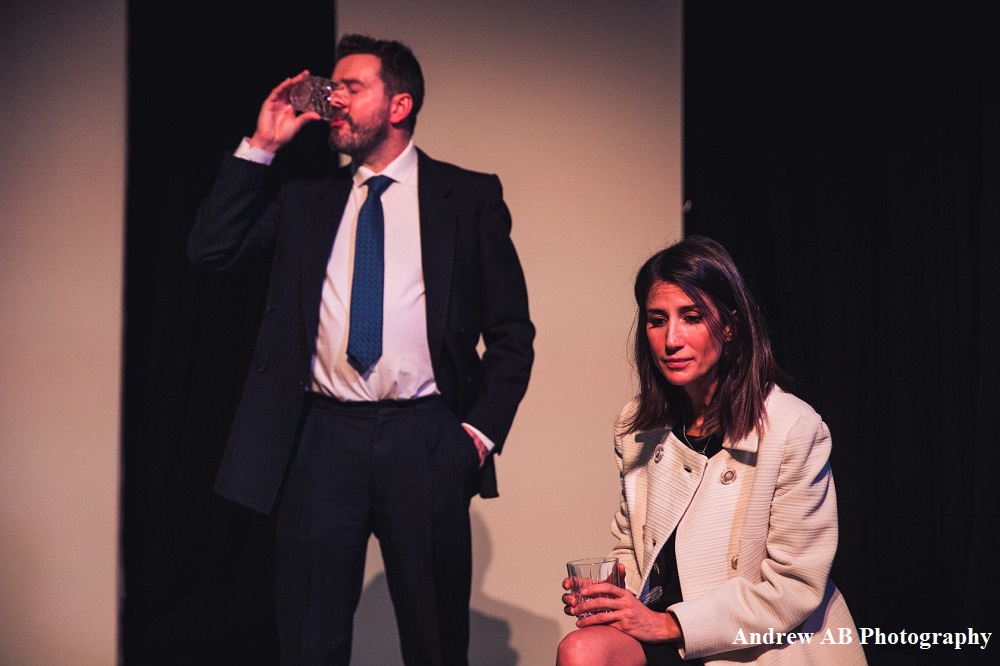 Norton portrays the true vile nature of the character very well. Ariana Fravel does terrific job as Anna. She portrays the character who tries to bring common sense to her partners expertly. Amber Blease shines in the production as Alice. She portrays the naivety of the character wonderfully and makes the character somewhat likeable, as she needs to be.
Patrick Marber's script gets a good balance between funny and intense and intertwines the characters relationships very cleverly. Adam McCoy's direction of the play is brilliant, with some very clever staging at times. Phil Glenny's AV design works very well with Anna Souter's simple set design. The simplicity really enables to focus to be on the story and the characters. Michael Evans' sound design unfortunately didn't add a lot to this production, primarily because the music used during scenes was too quiet and it wasn't clear whether it was meant to be playing or if it was accidental.
This show is an interesting look into some stories that will be very relevant to many people and some themes that remain just as prevalent is today's society as they did in 90's London.
Reviewer: Jacob Bush
Reviewed: 15th November 2018
North West End Rating: ★★★