In the heart of Liverpool's nightlife scene, up and coming theatre company Succour Punch took over the basement at Heebie Jeebies with their new production 'Stripped'. The production took various aspects of the 21st century sex life and explored the politics behind it. The company did a fantastic job of getting a balance between finding the comedy in the themes explored and showing the more sinister and traumatic side to it.
The production had an excellent ensemble cast! Particular stand out performances came from Andy McQuaker, who showed an incredible versatility as a performer in the show, demonstrating brilliant comic timings yet making a very intimidating doorman, and Jamie Dunning, who showed the struggles people face within their sex life brilliantly. The entire cast worked fantastically together and all did an amazing job in all their different roles.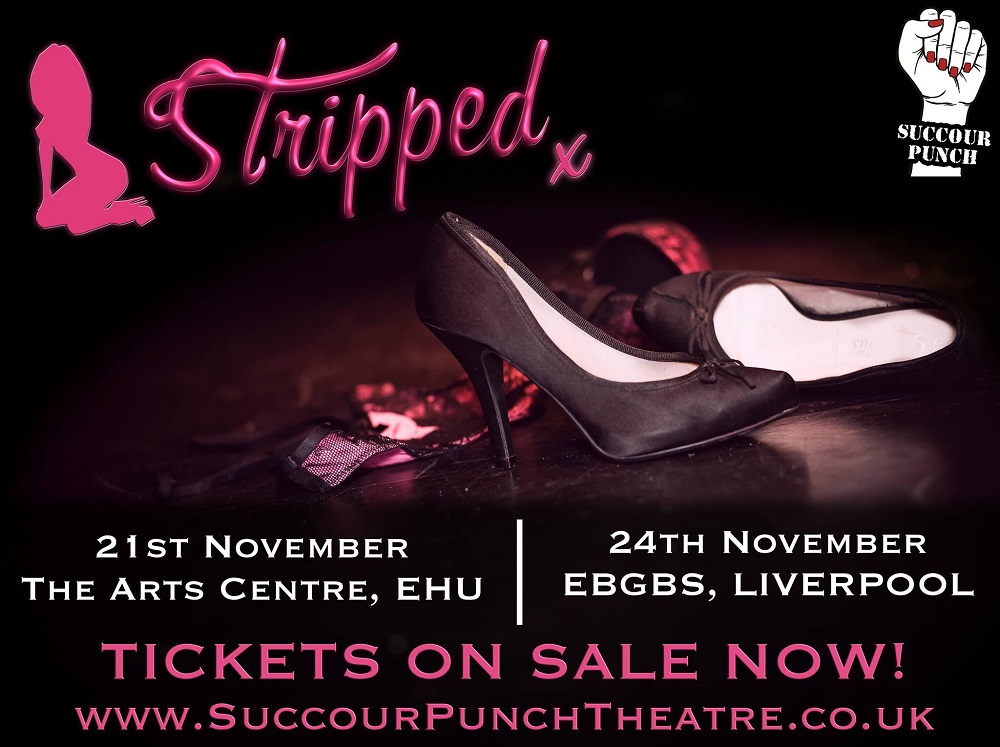 Scenes within the play are written by Sarah Sharp, Jazz Jago and Faye Draper, with some sections devised by the cast. The writing of this show is brilliant, showing the vulnerability that both men and women can experience and the fact that both men and women can behave as immorally as each other. Faye Draper's choreography is spot on and sets the tone for the show very well, whilst the simplicity of the production really sets the focus on the message of the show. The inclusion of audio clips from recent interviews with major Hollywood stars, as well as moments from the recent controversy surrounding Roxanne Pallett and Celebrity Big Brother, really shows how crucial it is that we look at the issues Succour Punch raise and just how much of a serious issue it is today.
This piece of theatre is exceptionally well put together and raises some very challenging and thought provoking issues in very powerful ways. I very much look forward to seeing what Succour Punch creates in the future and would urge anyone to keep their eyes on this theatre company.
Reviewer: Jacob Bush
Reviewed: 24th November 2018
North West End Rating: ★★★★★