When you mention the word 'Fame' it has different connotations depending on who you speak to. Most people will remember the original film, some the tv series. Younger people will think of the remake from 10 years ago and the theatre people will think of Fame: the musical. Based on the original film, the musical tells the story of young hopefuls as they audition and study at a prestigious Performing Acts High School in New York.
However, if you're a fan of the film, you need to realise that the musical, although based on the films, focusses on different stories.
Set in the early 1980s, the show starts with the students auditioning and then waiting to find out if they got in and over the next 2 and a half hours we are taken through their years at the school right up to graduation. We meet Nick, Serena, Joe, Tyrone, Mabel, Carmen, Schlomo, Lambchops, Goody and Iris as they work hard at their majors and deal with the goings on in their personal lives and they change over their few years at High School.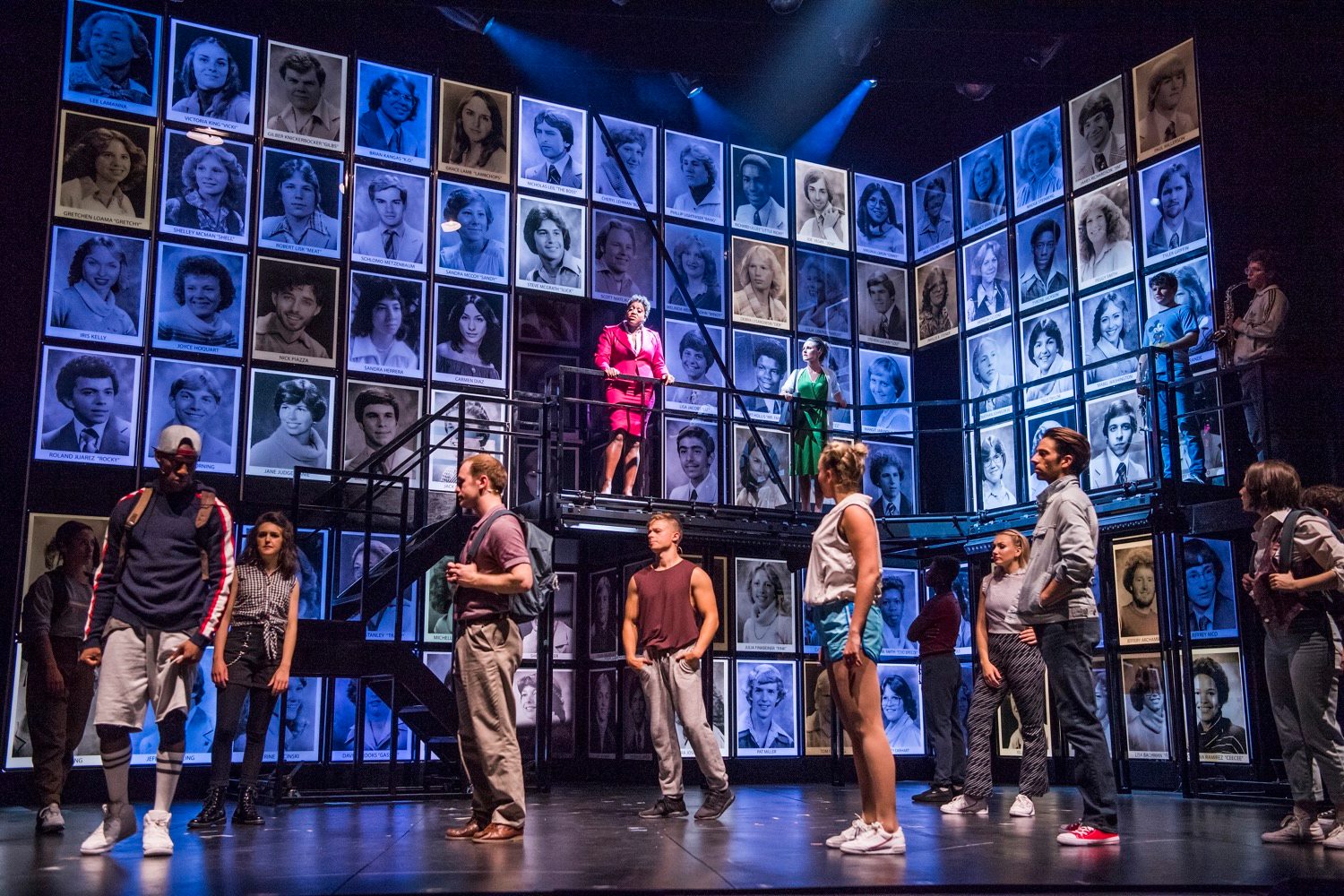 The multi-talented cast is a strong ensemble, but Keith Jack (of Any Dream Will Do fame) as Nick (who has already had a National TV commercial before getting into school) and Stephanie Rojas as Carmen were the stand outs vocally, especially when Stephanie sang the famous titular song. Jorgie Porter (many will know her as Teresa McQueen in Hollyoaks), as Iris was a very pleasant surprise and her dancing was stunning, especially paired with Jamal Crawford as Tyrone. I always enjoy a show that utilises actor/musicians and Fame is a show that can definitely use them in the right way and Simon Anthony (Schlomo on piano), Alexander Zane (Goody on Trumpet) and Louisa Beadel (Lambchops on drums) were all mesmerising to watch.
I've come to expect a high standard of choreography when I hear the name Nick Winston attached to a show, and Fame did not disappoint, the correlation between classic ballet and modern hip hop was thoroughly enjoyable and Winston also directs this production, but neither choreography nor direction is impaired, despite his joint role.
The lighting design by Prema Mehta, was outstanding, possibly one of my favourite uses of lighting to date, it was complex but didn't over power and worked very well with the set, which managed to be simple yet clever.
Overall, Fame was a thoroughly enjoyable show to watch and see how the characters grow individually and together and you feel uplifted watching them all graduate, even with the tinge of sadness on their graduation day. After all, we all want to live forever, right?
Reviewer: Jenn McKean
Reviewed: 11th March 2019
North West End Rating: ★★★★