Is there anything better than a company harmony?
This production of 'I Love You Because' set in New York is a romantic, funny and sweet comedy musical it made me think if American sitcom 'How I met your mother' had a musical version of the show, this was it. The production was undertaken by third year students at the Liverpool Theatre School.
A short synopsis of the story is that Austin (Robert Harber) a greetings card writer, is newly single and tries to find a way of winning back his Ex-partner. To help him do this is also newly single Marcy (Kate Denny) a girl who leaves life to chance especially in a coffee shop when ordering the baristas favourite drink. Marcy offers help to Austin to write a 'poems poem' as nothing good can ever come of the words "life is like..."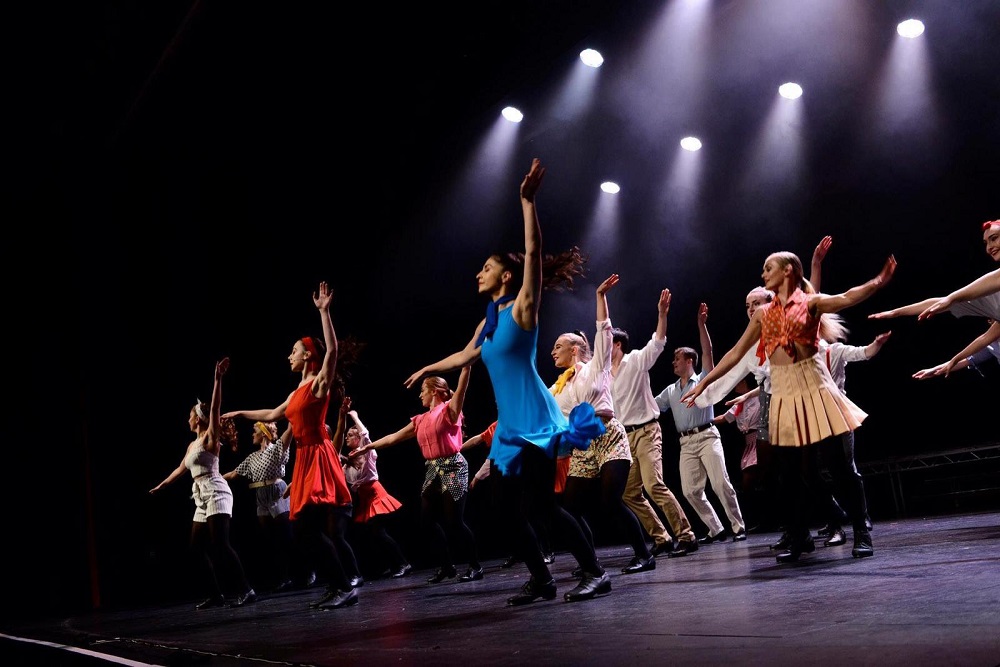 Along the way there are various plot twists that leave the audience wondering what is next. Which is always commended as it means it is unpredictable and offers audiences a chance to be surprised.
Ethan Castle plays Austin's brother Jeff is often a wingman for Austin especially in all things love, Ethan has solid comic timing who has the audience laughing at every chance possible as did Natalie Griffiths who played a plethora of characters confidently and is a future character actor. Emily Jane Edwards plays Marcy's Best friend Diana offering reassurance to Marcy which many of us could use a friend like Diana when it comes to love and attractions to the opposite gender.
The singing from the company was of a high standard. If you're looking for harmonies that make your hairs stand on edge and give goosebumps you won't go wrong with this show.
The only offers of criticism I have for this show is that some vocals or lines of dialogue were lost and could be projected more, as with the band playing and the auditorium layout being a square it was hard to understand some of the actors.
Secondly as some scenes were played in the corners of the room it meant various audience members missed out depending where they were say potentially bringing some of the set closer to the space maybe an idea.
Other than those 2 points it was an enjoyable performance, I personally forgot that this company were students as I could see them going far in this industry. The future is now. So if you're feeling the hump day Wednesday go and see this musical, romantic comedy to get you through you won't regret it.
Directed by Jason Marc-Williams with Musical Direction from Alex Turney.
Reviewer: Luke Stephenson
Reviewed: 18th June 2019
North West End Rating: ★★★★