There is definitely something fun about a murder mystery party, when you are sat in a room with a group of friends or strangers, following the twists and turns revealed by the clues held closely by each guest to try and guess the identity of the killer. But what if it's not just a party, and what if the guests themselves are the victims?
Eight house guests are each invited by a mysterious acquaintance to spend their summer holidays on an island off the Devon coast in a guest house run by two servants. However, when you learn that the play was written by Agatha Christie, you will not be surprised to discover that their tranquil holiday is about to take a dramatic turn.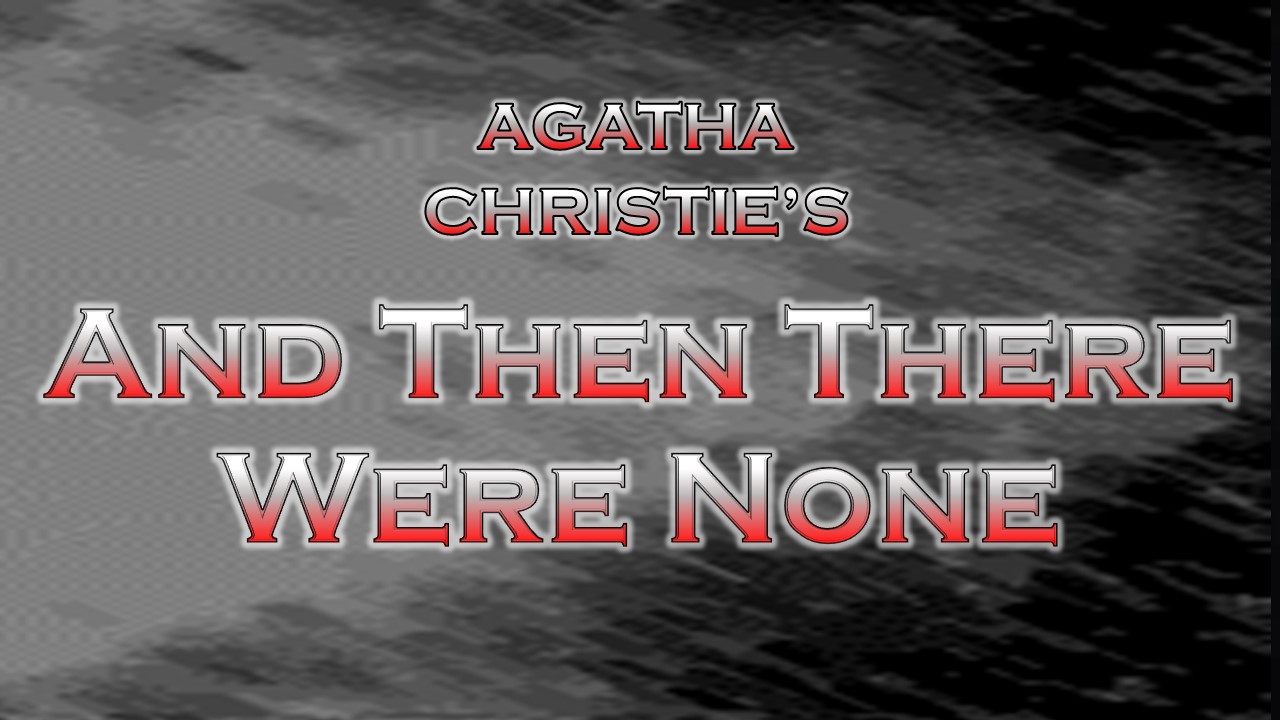 The true reason that these ten individuals have all been assembled in such a remote place soon becomes clear, as they notice the ten toy soldiers sitting on the mantlepiece, and they begin to read the rhyme that hangs above them on the wall, "Ten little soldier boys…".
All the action takes place in the main living room of the guest house, as the characters reveal their personalities and their stories when each one is confronted by their past. The set here is simple but effective, and was well lit throughout, including one candlelit scene and even a few moments in the dark!
The dramatic stand-off between Miss Claythorne and Captain Lombard, played by Vicky Lodge and Gareth Crawshaw respectively, was a highlight of the play, and Phil McConnell ably portrayed a more vulnerable side of General Mackenzie as he talked about losing the love of his life. Having said that, all the cast settled well into their roles and I enjoyed the twists and turns that brought us to a suitably unexpected ending. The story could possibly have benefited from a slightly faster pace, but overall the cast kept me guessing right up until the big reveal. This is an enjoyable production of Agatha Christie's best-selling mystery and is worth supporting.
The Carlton Players produce seven plays every year at the recently refurbished Little Theatre, which is now the last surviving theatre in Birkenhead.
And Then There Were None continues until Saturday 21st September, and tickets and information about future shows are available at https://www.carltonlittletheatre.co.uk/
Reviewer: Jo Tillotson
Reviewed: 17th September 2019
North West End Rating: ★★★