Verdict is Agatha Christies least known and least performed play and it's probably for a very good reason. Written back in 1958 and incredibly dated, this is a pure melodrama based on fractured family relationships and at best, it's a real curiosity piece that may intrigue some Christie die-hard fans but leave most others bewildered and a tad disappointed. Not so much a whodunit but rather a "whydunit"
Rather than your standard (and highly popular) Christie whodunit/ mystery format, the play is bound by the conventions of melodrama including creaking dialogue, stereotypical characterisation and over familiar settings.
The play tells the story of Karl Hendryk, a brilliant professor who, with his wife and her cousin, have fled persecution in their country. The professor is contentedly ensconced in a British university, where he is respected by students and faculty alike. His wife, Anya, a disabled person suffering from a progressively debilitating disease, bitterly regrets having been forced to leave her home and is unhappy with all aspects of her new life in England.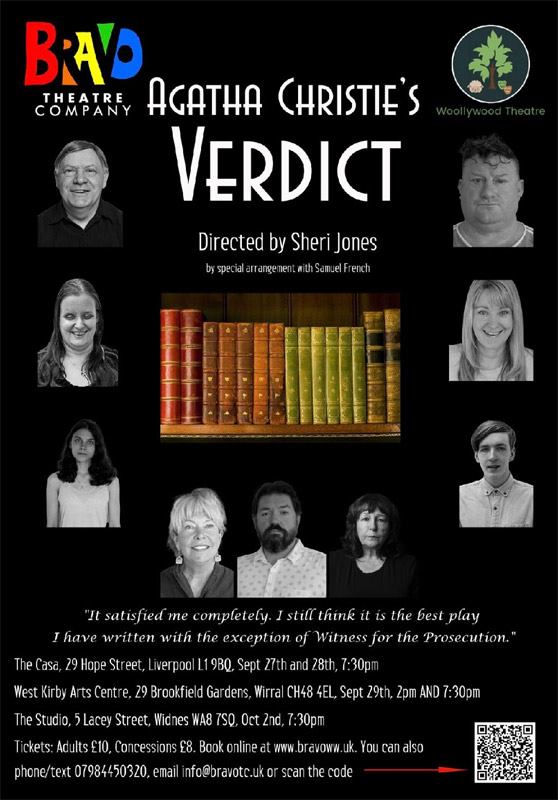 Her cousin and close friend, Lisa, has moved with them to care for Anya and to manage the professor's home. Of course, as in all good melodrama's, Karl and Lisa have suppressed feelings for each other and add to the mix a flirtatious student who wants the Professor all to herself and you get the overall set-up! –
Throughout we desperately needed some conflict, danger and detection and they were in very short supply. The first act (the set- up of the actual murder) is painfully slow and takes a while to get there but the pace does pick up during the second act all thanks to the efforts of the director and the cast.
I absolutely love Agatha Christie and so much wanted to enjoy this. But three elements stood in the way – firstly the "murder" was shown on stage (so no great reveal!!!), secondly the overall mystery slimmed down to be almost non-existent and finally, and most crucial of all ,the emphasis of the play was focused solely on the overly dramatic domestic triangle between the Professor, his disabled wife and her cousin/companion. This was high melodrama 50's style!
That's not to say Bravo Theatre Company didn't rise to the challenge of bringing this old chestnut to the stage. The cast headed by Bravo's artistic director David Swift as the central character Karl Hendryk worked so very hard on a script that really let them down in the first place. Sheri Jones direction was crisp and intelligent and she did the best she could with the script she had. The stand outs in the cast included Emma J.Hind as Lisa, a precise and sensitive performance and Alex Irving as the home help, Mrs Roper, a colourful and energetic portrayal. Special mentions also to Lauren Blakeway as the infatuated Helen Rollander, a quirky and light delivery and also Jamie Cunliffe as her father, William Rollander, a well-rounded and thoughtful performance. The entire cast of 9 actors worked valiantly throughout and breathed new life into a dusty and half forgotten Christie mis-fire.
Reviewer: Kiefer Williams
Reviewed: 27th September 2019
North West End UK Rating: ★★★