One of the best loved musicals of all time, Les Misérables is being performed at Liverpool's Empire Theatre, 34 years after its debut performance. The house was packed and expectations were high, and this production of Victor Hugo's classic story of love, loss and poverty in nineteenth century France, inspired by the artwork of the author, is sure not to disappoint.
Opening in the oppressive atmosphere of the chain gang, Jean Valjean (Killian Donnelly) has been tortured for years by prison guard, Javert (Nic Greenshields), but soon finds out that his history prevents him from re-entering society.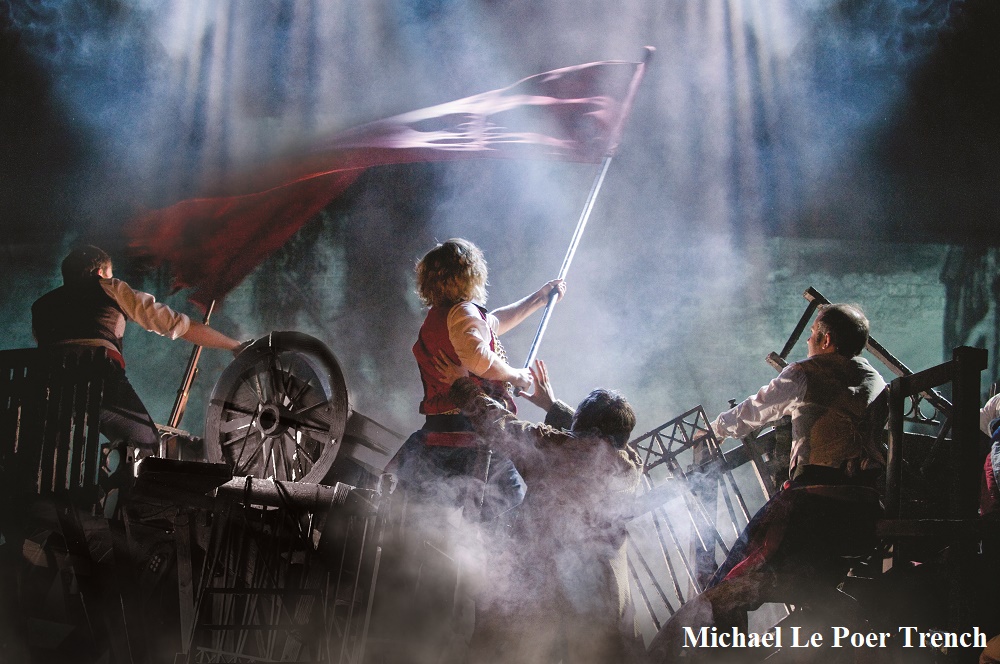 A local Bishop (Brian James Leys) takes pity on him, offering food and shelter, but Valjean, embittered by his experiences, steals his silver and runs away. Quickly caught by the police, the bishop lies to save him and makes Valjean promise to begin a better life.
Eight years later, Valjean, using the name Monsieur Madeleine, is a factory owner and mayor. One of the women working in his factory, Fantine (Katie Hall), is dismissed when it is revealed that she has an illegitimate child, Cosette (Bronwen Hanson). Finding herself desperate, she ends up prostituting herself.
After she fights with a prospective customer, Javert, now a police inspector, prepares to take her to prison, but Valjean uses his position as mayor to see that she is taken to hospital instead. As Fantine lays in hospital dying, Javert vows to arrest Valjean once again, but Valjean has promised Fantine he will care for Cosette. Escaping from Javert, Valjean rescues Cosette from the abusive Thénardiers (Martin Ball and Sophie-Louise Dann) and raises her as his own.
But revolution is on the horizon and hiding in a quiet life of isolation cannot last forever.
The production uses a combination of solid set and projected images to a wonderous effect. You can feel the cold of the winter streets as a result of the beautiful artwork and many of the scenes feature the most mesmerising visual effects I have ever seen accomplished on stage or screen.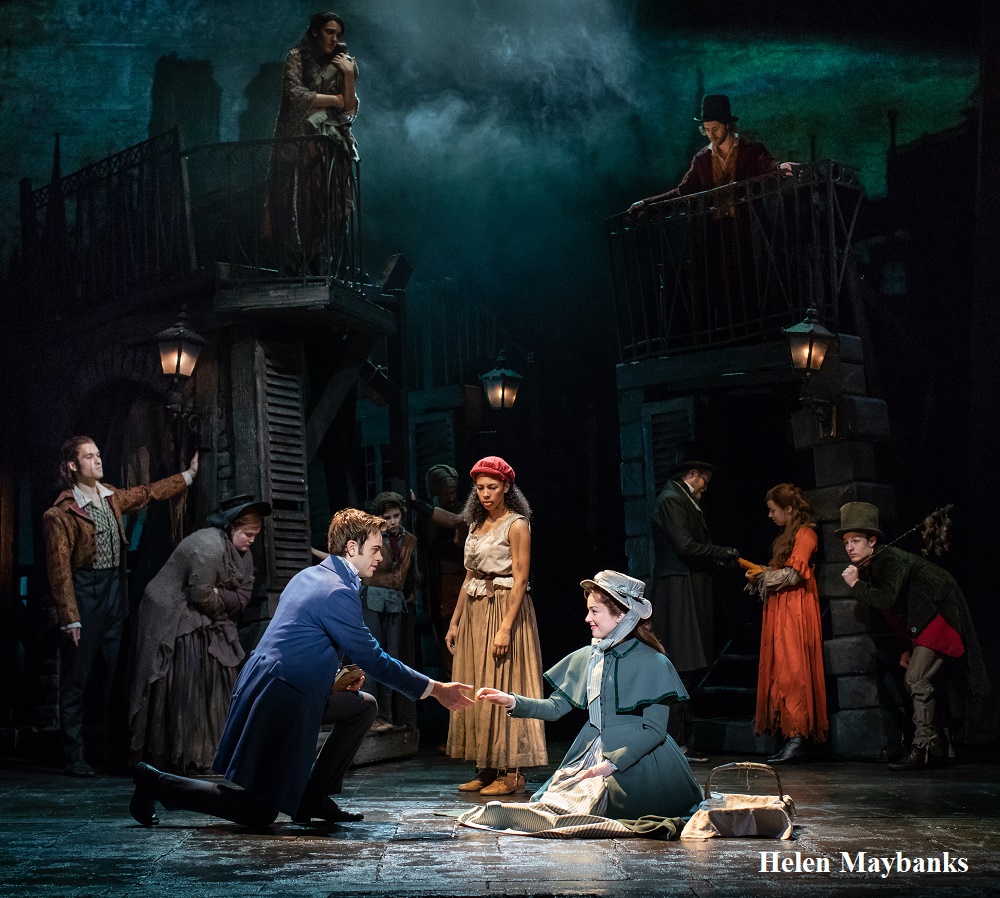 The choreography of the production is excellent, creating seamless set changes which keep the pace of the show at its highest, and also creating an illusion of endless space on the stage. The battle scenes and Javert's final scene are particularly awe-inspiring, with the latter being especially astonishing.
Donnelly's performance as Valjean combines powerful singing with palpable desperation. Hall's portrayal of Fantine is equally hypnotic, her pain and suffering harrowing from beginning to her untimely end.
Tegan Bannister's Eponine is beautifully performed. She watches Marius (Harry Apps) in his attempts to woo Cosette, while desperately pining for his love. Her vocal is intense and stunning and her despair heart-breaking. Apps' tender solos are compelling, and his characterisation of the role is excellent.
Ball and Dann's portrayals of the Thénardiers utilise elements of dark comedy, slapstick and horror, to create a well-rounded couple, whose viciousness and spite are beautifully lightened with clumsiness and humour.
A wonderful epic, it is of course impossible to point out every element of this show which is amazing. Timeless, and in many ways, painfully relevant for today's world, the desperation the characters live in, combined with the love they have for each other, make Les Misérables a flawless production, mind-blowing and enchanting, which will make you laugh and cry in all the right places.
Les Misérables is being performed at the Empire Theatre until 26th October 2019. Tickets are limited for the rest of the run and available here https://www.atgtickets.com/shows/les-miserables/liverpool-empire/
Reviewer: Donna M Day
Reviewed: 11th October 2019
North West End UK Rating: ★★★★★