To write a play about the northern club circuit, the credentials of Tony Staveacre are beyond reproach. His credits range from writing about renowned crooner Al Bowlly to a history of slapstick comedy via band leaders and "Stand up for Liverpool" which may have been the germ of an idea for this play "Jigsy".
It is therefore right and fitting that this play about a down at heel comedian on the northern club circuit, first seen at the Edinburgh festival in 2012 is now presented by Liverpool's Royal Court Theatre even in lockdown.
Set in 1996 we meet Jigsy fresh offstage after his first spot at a club. He first gives us his tips for leaving an audience wanting more including advice from Mick Miller about stealing a couple of the bingo balls! We quickly move through anecdotes about that staple of scouse humour - Yates wine lodges and celebrates Liverpool humour with a one liner I think is one of the best ever told "I was a docker once, but I'm working now."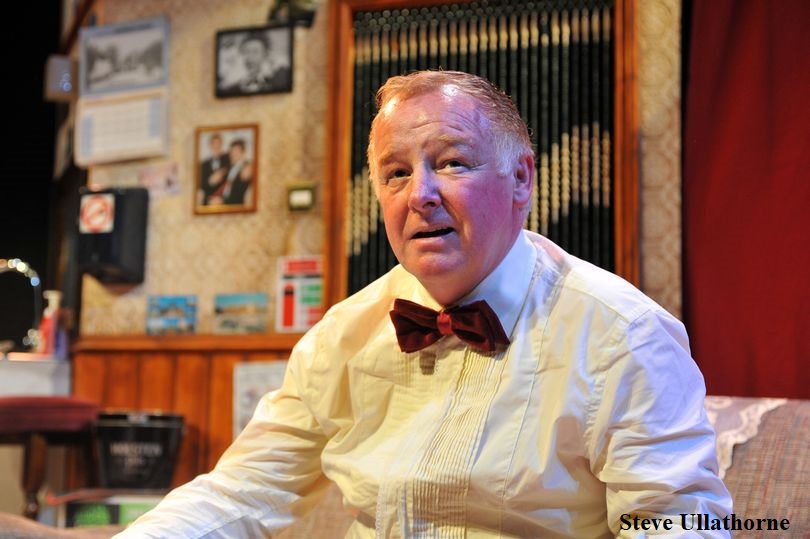 There is no doubt that we are in Les Dennis's territory and his impersonations of Billy Bennett, Ken Dodd and Tommy Cooper are en point. He does the comedy he does best but strips himself bare to do it. Director Hannah Chissick has, I suspect, kept a gentle but firm hand on the performance. In lesser hands, it might be self indulgent, fortunately, no hint of that here.
Mixed in with all this jollity and joke telling there are moments that are bittersweet and poignant, and it is these moments that balance the play to make it the well rounded piece it is. One of Jigsy's observations, "Audiences know when you mean it" can be applied to this performance and equally to writer, performer and director so obviously do.
Jigsy is a hymn to Liverpool and all its comics as well as a short social history of Merseyside. Even the Cammell Laird shipyard gets a mention.
If we are ever to see this piece of theatre gold live in the future, I want you to do what I am going to do and book and pay to see it. The presentation in a theatre will only enhance the piece.
Before I end this review I notice Mr Staveacre has written about "Fred Carno's Army" which is a phrase you have to say in a scouse accent and if you do, you'll love this play just like I did.
Reviewer: Phil Edwards
Reviewed: 6th June 2020
North West End UK Rating: ★★★★★