Setting a show within a show can be a very dangerous game and we have all seen many such plays fall at the first hurdle along the way. However, even 70 years after it first played in New York City, Cole Porter's "Kiss Me, Kate" still has all the wit and punch it needs to draw in a jam packed theatre and deliver a rip roaring ride of clever gags and a fabulous story.
Based around an American production of William Shakespeare's "The Taming of the Shrew", Kiss Me, Kate follows the actor's trials and tribulations, both on stage and off, and explores the relationships between cast members that audiences never even know exist. With a clever book by Bella and Samuel Spewick and a beautiful score by Cole Porter, "Kiss Me, Kate" still stands as one of the all-time greats, and I have to say this production delivers on that great legacy and then some!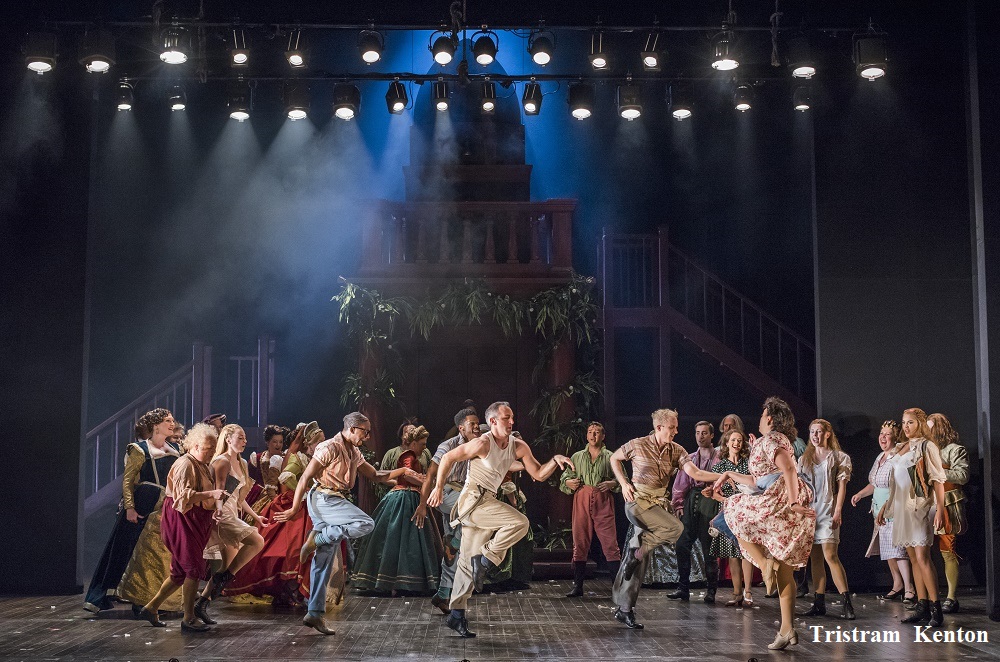 Quirijn de Lang delivers a fantastic performance as Fred Graham/Pertruchio, with a great sense of the characters motivations and some of the most flawless vocals that I have heard in a very long time. The suaveness that he brings to this part really works well and I think this an excellent character choice on his part. His co-star Stephanie Corley, playing the role of Lilli Vanessi/Kate is also equally as strong, showing off his fabulous voice to its full extent in this operatic part. However she showed she can do all styles in one show with her more characterful song "I hate men" a particular favourite of mine. Zoe Rainey as Lois Lane/Bianca and Alan Burkitt as Bill Calhoun/Lucentio were both good, with the later showing off his amazing tap skills in the show in a solo dance that brought the roof off the Coliseum. Aiesha Pease was fabulous in the shows opener and brought the piece in with a bang and Stephane Anelli was simply amazing as Paul in the number "Too Darn Hot". The way that man moves is something special, especially considering that he is doing this all while being a fair bit older than the rest of the dance ensemble.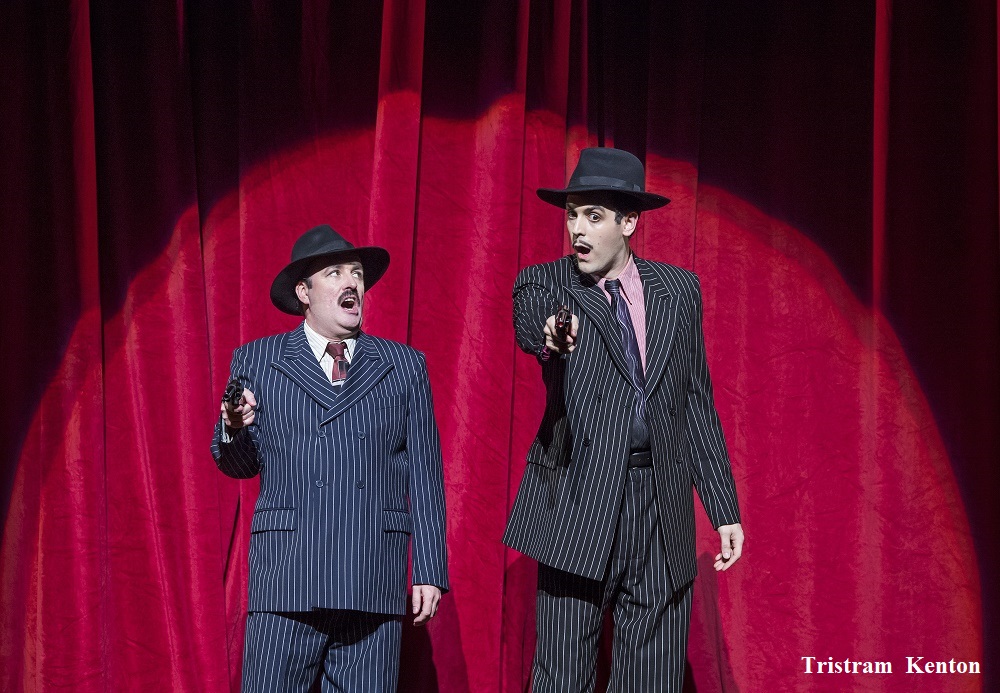 However, my absolute favourites of the night were Joseph Shovelton and John Savournin as the two gunmen. These two fabulous actors kept the show bubbly and funny and kept the comedy ball floating in some areas that came dangerously close to going dead. The way they bounced off each other throughout the show was brilliant too and I have to say in my personal opinion they absolutely stole the show.
Despite a few issues with sound quality and projection limiting the piece for me at first it really grew on me and by the interval I was loving it, I just wish that these volume issues could have been sorted as this did slightly ruin the first few scenes for me as I simply couldn't hear what was being said. The Direction and Choreography were second to none and I have to give special credit to the set design team as they nailed the way of making the wings as if they were looking on to stage, this was extremely effective and really caught my eye.
So basically what I am trying to tell you is this… get a ticket for "Kiss Me, Kate" while you can, because when word starts spreading about how good this production is, they'll be gone quicker than you can say "beginners call"!
Reviewer: Adam Craddock
Reviewed: 20th June 2018
North West End Rating: ★★★★