What can be said of Cats that hasn't been said before? It is without any shadow of a doubt one of the cornerstones of musical theatre and even though it tends to have a bit of a marmite reputation (those who love it and those who simply can't stand it) there is no denying the sheer power and elegance of Andrew Lloyd Webber's magical interpretation of T.S Elliot's warm and witty cat poems. Forget the recent movie travesty of Cats which featured nightmarish human/cat hybrids and terrible cameos from people who should've known better - that certainly wasn't the Cats I remember!
This definitive version of a classic is truly how the musical should be seen and enjoyed, in all its feline glory, captured on the stage.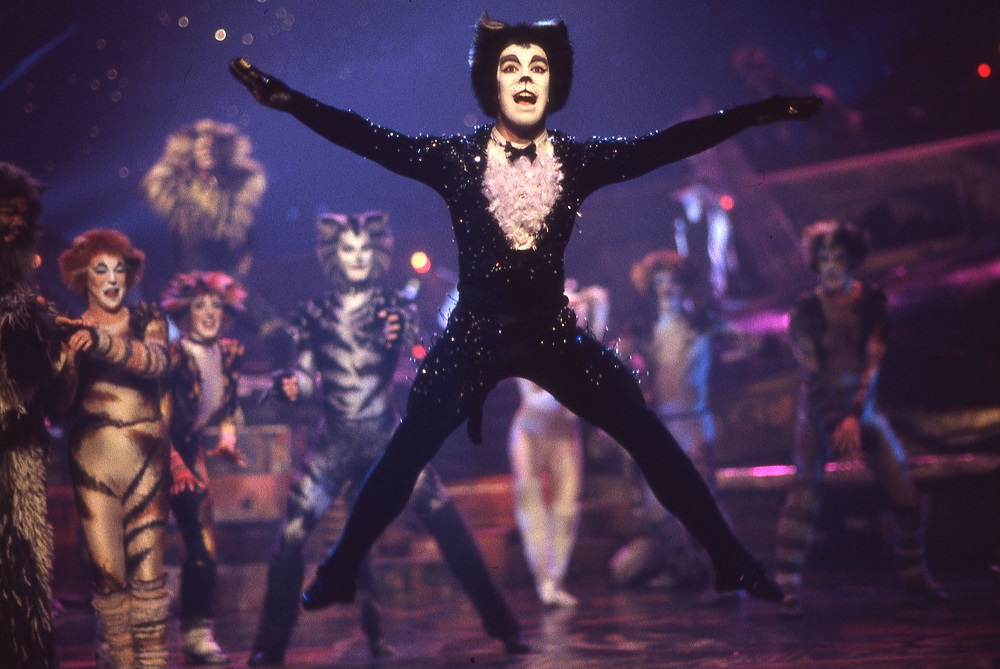 Filmed over 20 years ago in 1997 at London's Adelphi Theatre and directed by David Mallet, Cats features the excellent Elaine Paige (in a career best) re-creating her original role as Grizabella, the Glamour Cat and the magnificent and vastly underrated Ken Page from the original Broadway production as Old Deuteronomy.
It's fair to say that the actual plot is quite paper thin but there is so much fun to be had along the way with all the cats telling their own particular stories and trying to win the attention of Old Deuteronomy. The cast perform with great energy and verve throughout and Mallet directs with skill and an obvious great passion and love for the original musical from the early 1980's
For me, the star of the show has to be Gillian Lynne who choreographed it – it was utter perfection from start to finish and alongside Lloyd Webbers lilting and beautiful arrangements this was just the perfect combination.
You can't review Cats without mentioning the show stopping anthem, Memory. Paige delivers a masterclass interpreting one of Lloyd Webbers most famous songs. The depth of her performance (even though she was on stage for quite a short time compared to others) was astonishing, every note, every inflection clear and precise and truly emotional.
Sir John Mills made a brief appearance as Gus the retired theatre cat and gave a moving and thoughtful performance. Other stand outs from the exceptional cast of singers and dancers included John Partridge as Rum Tug Tugger, a wily and cheeky tom cat, Rosemarie Ford (ex - Generation Game host) as the confident and outgoing Bombalurina and the absolutely stunning dancer Jacob Brent as Magical Mr Mistoffelees – it's fair to say that Brent brought the show to a whole new level with his spectacular dancing skills.
Even with the obvious limitations of the camera, Mallet and the cast achieved a near perfect performance; Mallet made sure that the camera was pitched so well that it caught every detail, every movement, every nuance of individual performances throughout.
The musical is streamed free for the next 24 hours (UK) and 48 hours (elsewhere) and is part of The Show Must Go On series on YouTube which celebrates the work of Andrew Lloyd Webber. Please forget that awful film and just enjoy probably one of the best musical theatrical events of a generation.
Reviewer: Kiefer Williams
Reviewed: 15th May 2020
North West End UK Rating: ★★★★★