Sometimes when it is difficult for your eyes and ears to believe what you have just witnessed, then putting it into words becomes a whole lot trickier. Tonight at the Opera House in Manchester, Jim Steinman's Bat Out of Hell received its long awaited World Premiere. The standing ovation at the end of the first act, never mind the end served as a fitting tribute to those both on stage and behind the scenes that work tirelessly to bring this spectacle to life each night.
It has taken many, many years for this show to take to the stage and with the book, music and lyrics by Steinman the wait was surely worth it. This show has literally changed the way musicals are staged forever. Set designer Jon Bausor has created the most incredible canvas on which this talented company perform. Add to this spectacular lighting from Patrick Woodroffe and video design from Finn Ross it is no less than a visual multi-media masterpiece.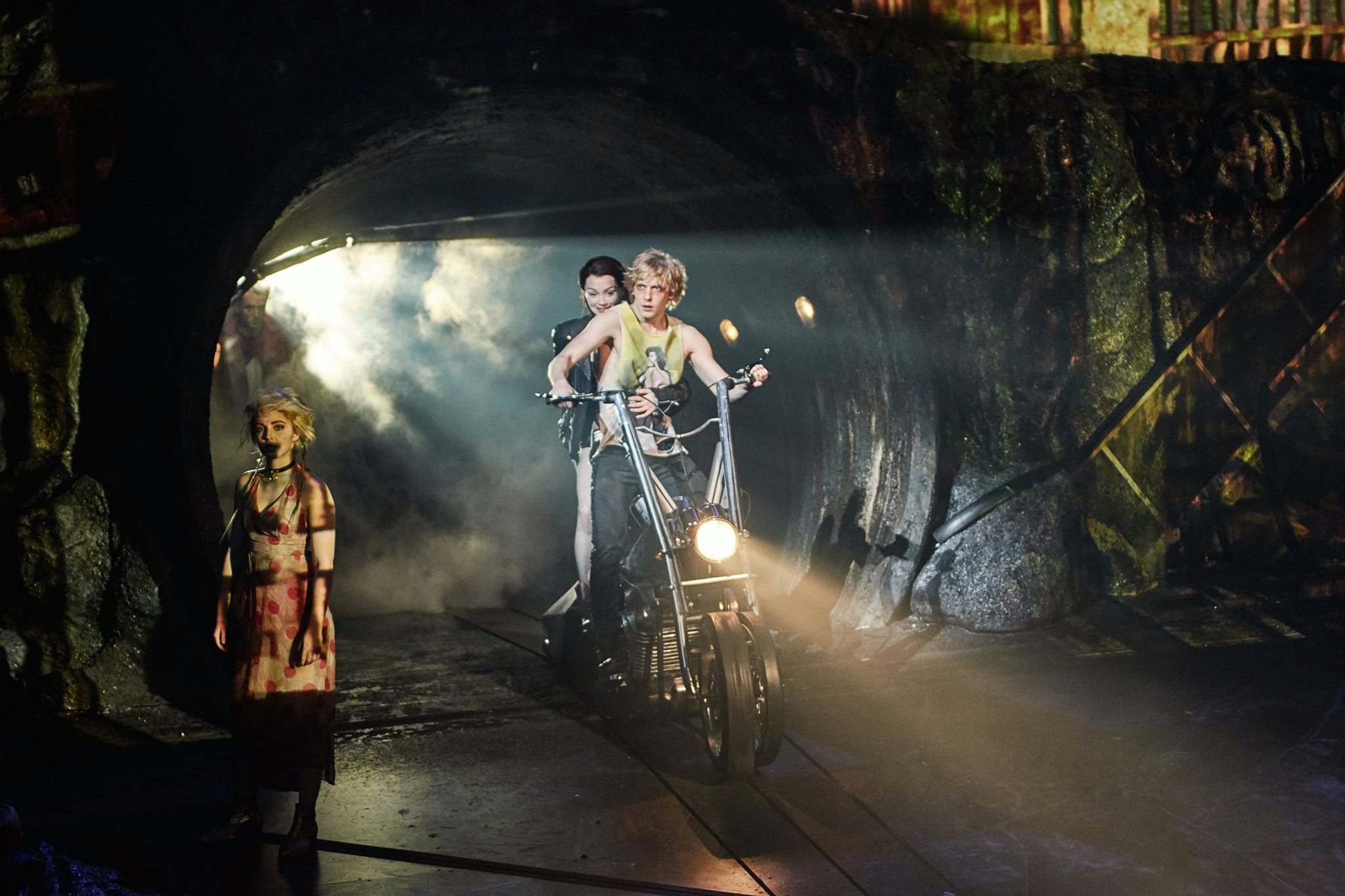 The story, is the classic boy meets girls, fall in love, parents don't approve and try to split the pair up. This is a very run of the mill story, and one you see a lot in musical theatre, however with the injection of Steinman's music and a cast of which I have seen no better on a stage it all works rather well.
Leading the cast are the two young lovers Strat (Andrew Polec) and Raven (Christina Bennington). Both are mesmerising from the moment you first see them on stage and their chemistry electric. I cannot have wished to see a better partnership if I had wanted to, there were sublime. Raven's parents were Falco (Rob Fowler) and Sloane (Sharon Sexton) who brought a passion and edge to the proceedings and their performance of 'Paradise By The Dashboard Light' was a sexually charged romp which ended with one of the best effects of the night.
Zahara (Danielle Steers) and Jagwire (Dom Hartley-Harris) also deserve a special mention with mature vocals way beyond their years. I would love to be able to mention each and every cast member here as every one of them were faultless throughout.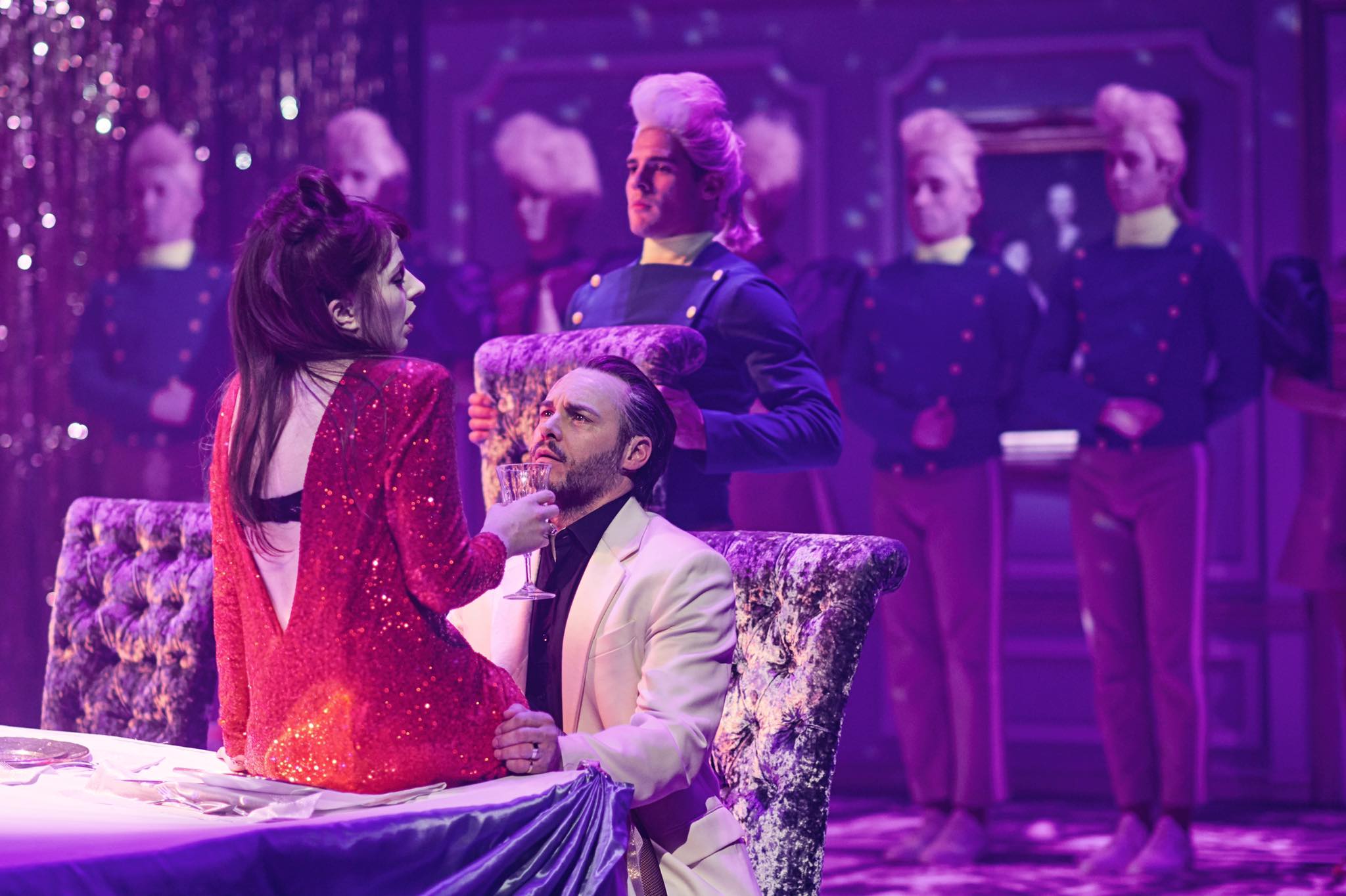 The one thing that makes this show stand out from all the rest is as I mentioned earlier the staging. This is not your typical musical, just when you think you have seen everything on stage, something else happens right up until the final beat of the show when the bats are finally released from Hell! At times it is more like a movie, with scenes switching from one side of the stage to the other supported by video projections. I have had the pleasure to work on the stage at the Opera House in Manchester, yet I am at a total loss as to how they have managed to fit everything into the building.
Finally I cannot review this production without mentioning the incredible 12-piece band under the direction of Robert Emery. Tucked away deep underneath the set they brought alive the music of Steinman in a way I had not heard before. Credit also must be paid to sound designer Gareth Owen who managed to balance the rock soundtrack and powerful vocals seamlessly.
Bat Out of Hell is for me a once in a lifetime production. I doubt I will see a more complete and spectacular piece of musical theatre in a very long time, if ever. If you get the chance to catch it whilst it is in Manchester (until 8th April) do so. It then moves to London's Coliseum Theatre from the 5th July 2017. http://batoutofhellmusical.com/
Reviewer: Paul Downham
Reviewed: 14th March 2017
North West End Rating: ★★★★★