Wonderhouse's production of 'What I Felt Whilst Under You' tells the story of a man who is fighting to be himself and a woman who is trying to understand him. It is very much a kitchen sink drama.
Upon entering the quirky Hope Mill Theatre we were greeted with a man sitting at a dressing table putting on make-up. He is shocked when his wife arrives home early and sees him in women's clothing. The entire play is set in the couple's bedroom.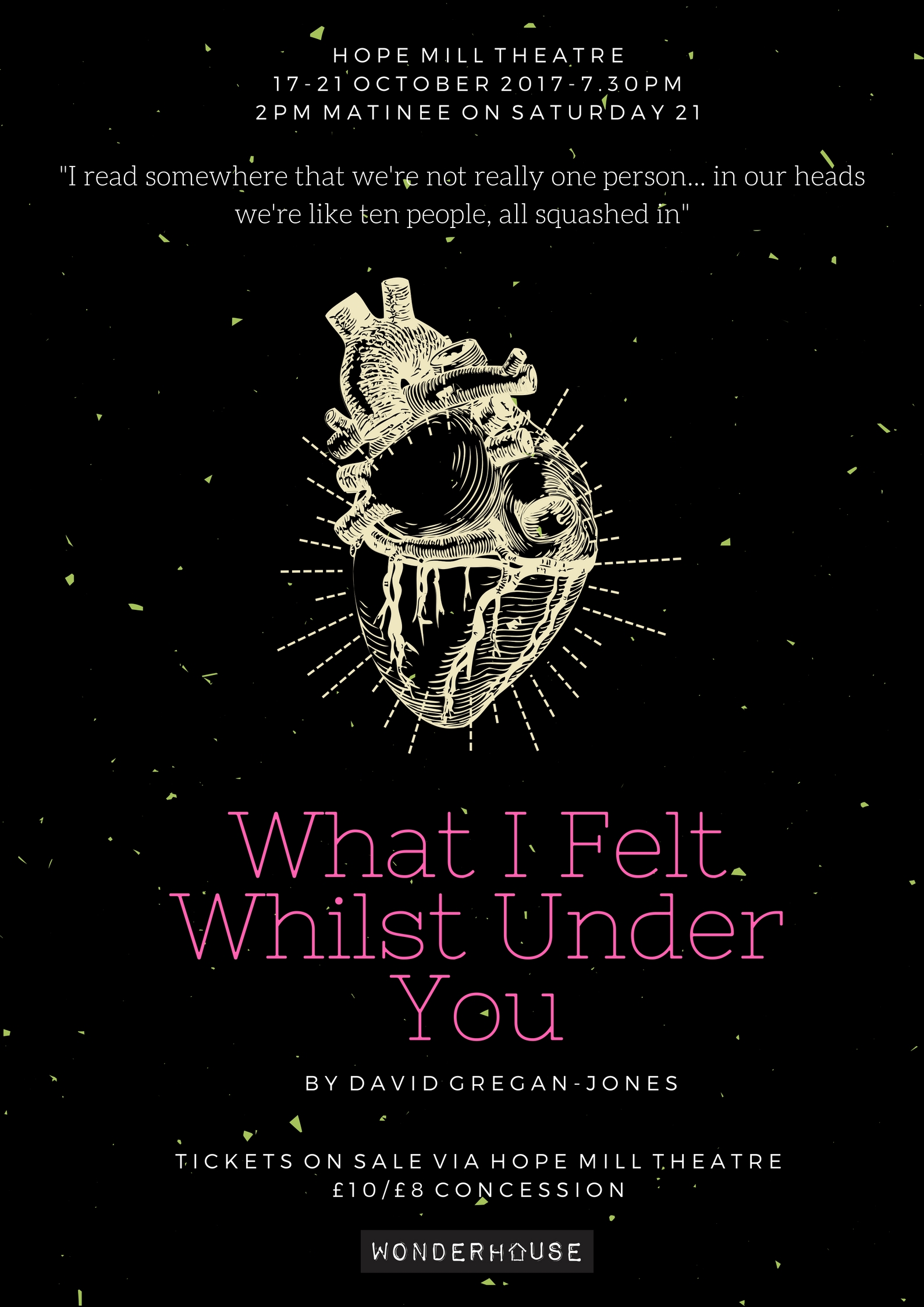 The plot tells the story of Paul (Oliver Devoti) and Marie's (Clare Cameron) marriage. They appeared to be the perfect couple on paper, however as the story unfolds we learn they have both been hiding things from each other.
Devoti and Cameron both do a great job in bringing their characters to life and giving the audience lots of light and shade in their performances. However, as this is an intense two-hander there needs to be chemistry between the couple. Sadly, on this occasion I feel like that connection between the two actors was missing. Some of the more tender sides to their relationship didn't feel natural to me and came across as a bit forced at times.
There were also a couple of occasions, especially at the beginning of the play, where there were long pauses. Some of these were nice to keep the tension in the performance, however one or two of them went on just a tad too long.
Overall, I enjoyed my evening watching What I Felt Whilst Under You. This is a good show that discusses some interesting topics.
Reviewer: Brian Madden
Reviewed: 17th October 2017
North West End Rating: ★★★