The classic musical hit of Andrew Lloyd Webber Sunset Boulevard finally graced the Northwest's Manchester Palace Theatre after decades of on the shelf - As a theatre critic this revamped musical is one I have looked forward to the most, as an avid fan of Andrew Lloyd Webber writings and having originally seeing the show in the 90s left fond memories and a profound impression as being one of Webber's finest productions hence why I couldn't wait for the curtain to rise.
The new revival saw Glenn Close smash box office records as she packed a full house night after night in the West End leaving Ria Jones a tall order to follow.
Twenty six years after she first played Norma Desmond in a try-out of the musical at Andrew Lloyd Webber's private Sydmonton Festival Ria Jones returns to the role, last year she briefly stepped into Desmond's shoes when Glenn Close fell ill whilst performing at the London Coliseum.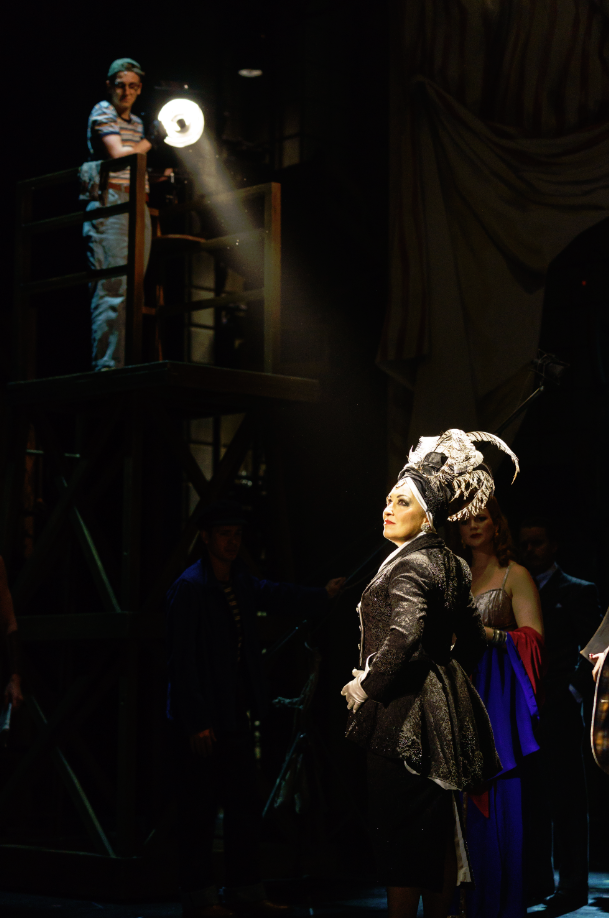 Set in 1949/1950 sees struggling writer Joe Gillis played by Danny Mac fall into the distorted world of Norma Desmond the middle aged silent actress of yesteryear that cannot surrender into being a forgotten.
In collusion is her loyal and faithful husband turned manservant Max Von Meyerling played by Adam Pearce who will never allow his beloved Madame to face the reality that she is no longer 'The greatest start of all' following the introduction of 'talkies' at Paramount Studios. Max's character is tragically sad and you're left feeling desperately humbled by his unconditional love and admiration for Norma. Adam Pearce who plays Max was faultless and fantastic, I not only believed his character I was also blown away by his amazing voice.
Ria Jones who has starred in numerous musicals, including Evita, Chess, Cats and Les Misérables sent the audience on an emotional rollercoaster as she belted out the big ballads, and her rendition of ' with one look', 'new ways to dream' and 'as if we never said goodbye' had me captivated with every hair on the back of my neck standing up as she perfectly delivered on every level.
Danny Mac who played Joe Gillis the struggling writer who falls for the oldest trick in the book, takes Norma Desmond on a false magical carpet of love – desperate and deranged Desmond falls for the charms of this taker. Danny Mac the talented and gorgeous figure of a man had the audience mesmerised by his vocal range and acting skills, not only was he believable but the chemistry and stage presence was palpable. The show sees Gillis and Betty Schaefer (Molly Lynch) Paramount's proof reader fall in love whilst working on the script 'blind windows'. The onstage chemistry was believable as you're taken on a journey of loyalties and lust as their relationship evolves. Molly Lynch an almost unknown had the voice many actresses could only hope for and was stunning throughout.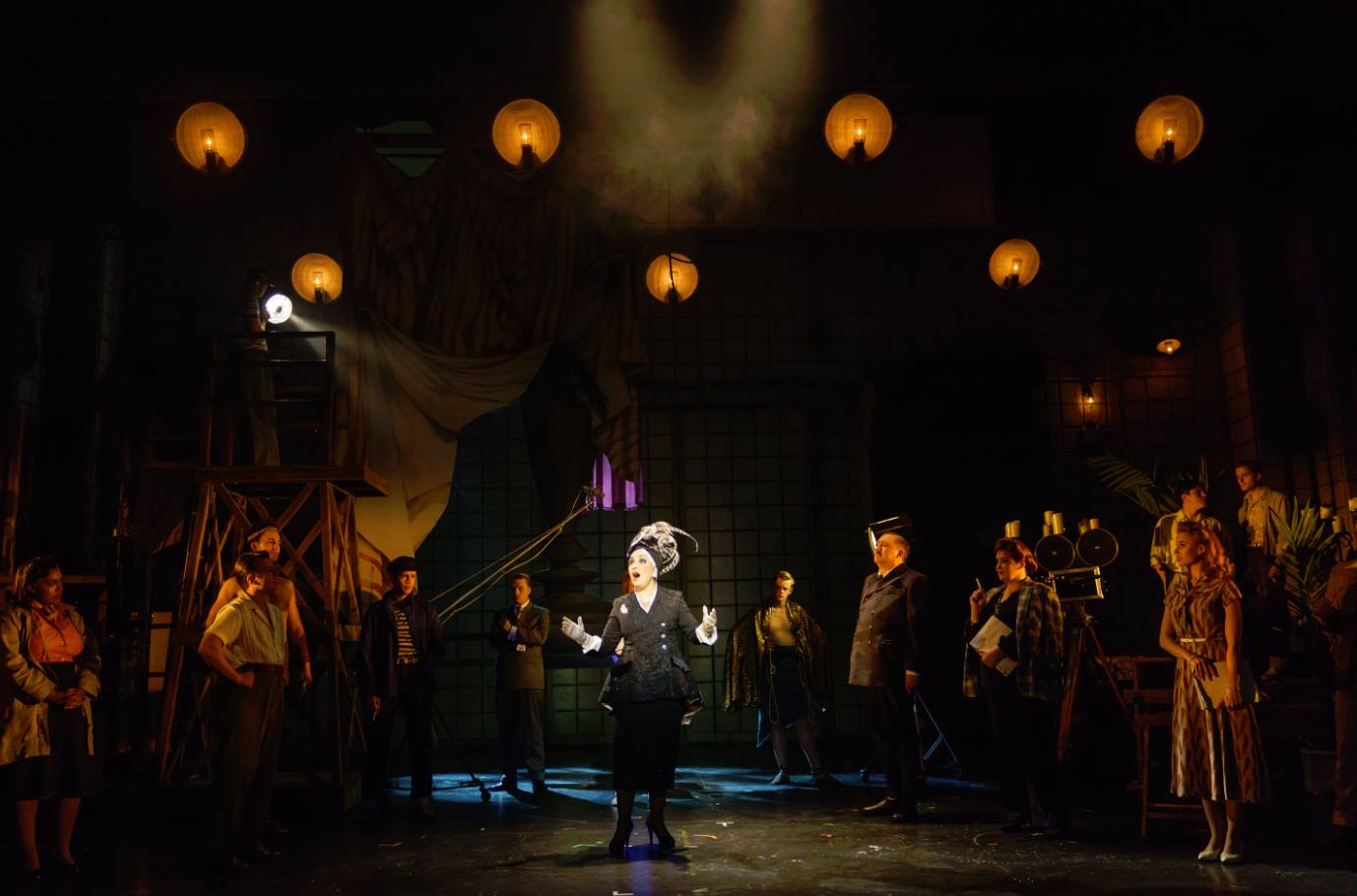 Huge credit to the stage team as the set was magnificent and versatile from its spiral staircase in Desmond's Mansion, Paramount Studio and Schwab's Drugstore. Costume and lighting was ambitious and brilliant adding to the luxurious production.
Choreographer Lee Proud certainly did this concrete production of Sunset Boulevard proud with his fantastic interpretation of dance especially during the musical numbers 'let's have lunch', 'New Year tango', 'this time next year' and 'a little suffering' where the ensemble brilliantly demanded the stage.
Ria Jones closed the performance with the delirious final scene which sees Norma Desmond tragically lose her unbalanced mind following the murder of her young lover. Jones had the audience in her hands as she rightfully had them on their feet for a well-deserved standing of ovation.
Never have I enjoyed such an evening at the theatre as I did tonight. This is a MUST see production and I for one will be seeing this again during its Manchester run of the tour.
Standout performance was Danny Mac who left a middle-aged theatre critic speechless wishing she was Norma Desmond on that stage and Adam Pearce the most talented and versatile actor I've seen in a long time.
Reviewer: Katie Leicester
Reviewed: 23rd October 2017
North West End Rating: ★★★★★