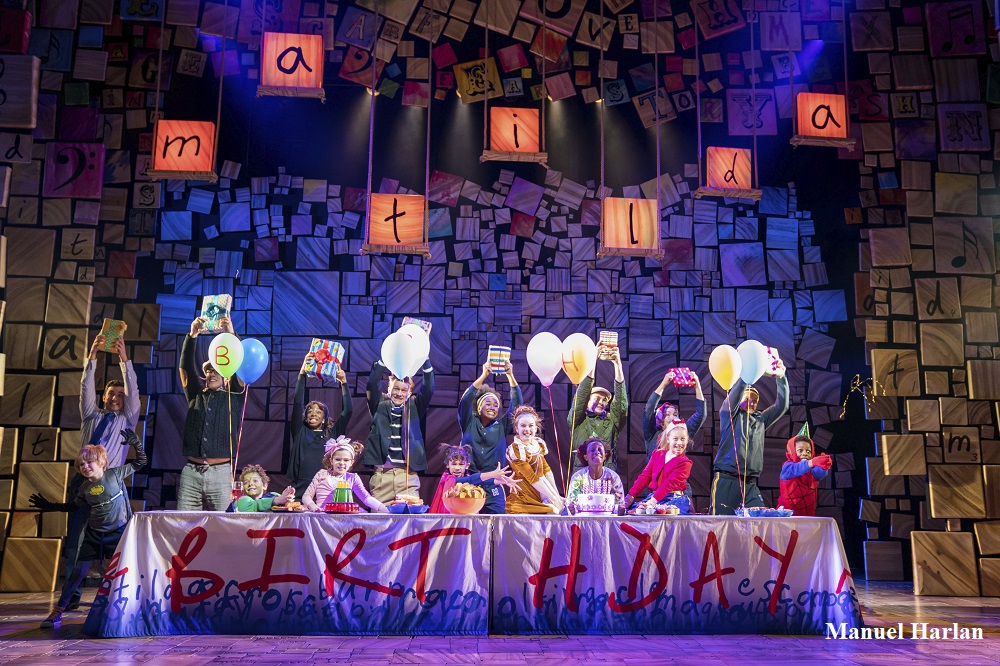 On tour for the first time since it opened in Stratford-upon-Avon and subsequently London's West End, Matilda has arrived in Manchester for a 3 month residency at the Palace Theatre. Seen by more than 8 million people worldwide and with more than 85 awards received to date, does this show live up to the hype and seemingly endless five-star ratings?
The basic answer is yes! The Royal Shakespeare Company's Matilda is a work of art of the highest degree, a piece of spectacular, heart-warming theatre with incredible attention to detail and a cast of West End quality.
Author Roald Dahl talked about the story of Matilda in 1986 saying "The first half is great, about a small girl who can move things with her eyes and about a terrible headmistress who lifts small children up by their hair and hangs them out of the upstairs windows by one ear. But I've got now to think of a really decent second half." I can reveal he was true to his word and both halves of this show are as good as each other.
Sophia Ally leads the cast as young Matilda. It is not easy to hold the attention of nearly 2000 people when you are stood alone on the vast Palace stage, but with a stage presence way beyond her years the stage lit up every time she took to it, and you are left hanging onto every last syllable she utters. The standing ovation she received at the end of tonight's show was so richly deserved.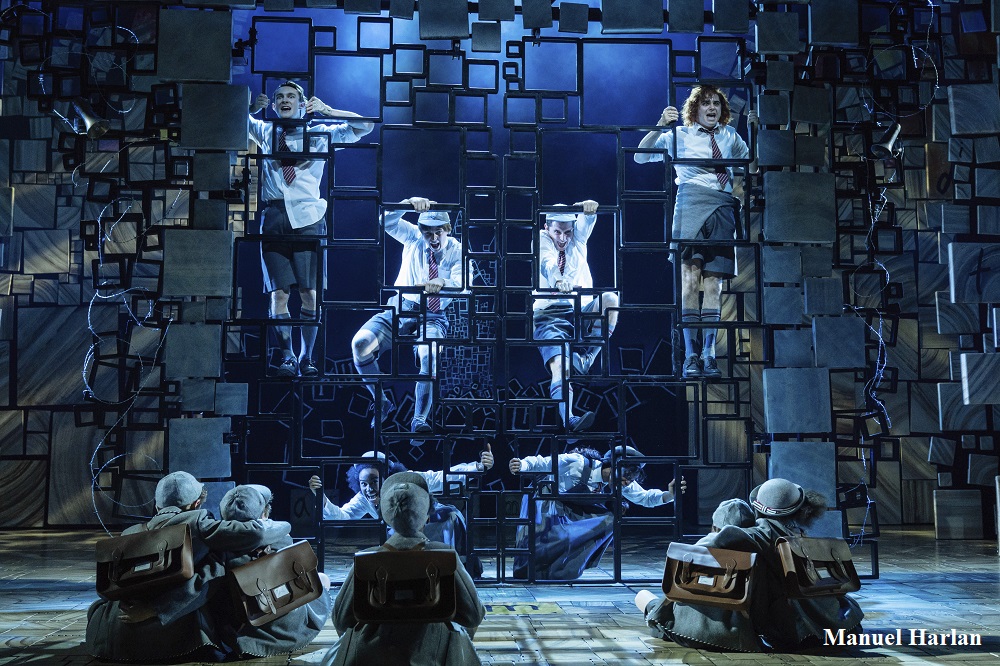 Ally wasn't the only young star on stage tonight. Dylan Hughes as Bruce Bogtrotter and Louella Asante-Oswu shine in a youth ensemble which also included Kit Swaddling (Tommy), Joseph Black (Nigel), Ilan Lewis (Eric), Maddison Lowe (Hortensia), Joely Richardson (Alice) and Jess Chalmers (Amanda).
Not to be out done by the children the adults matched their younger counterparts. Steffan Lloyd-Evans and Emily Bull take on the subjects of Matilda's story, The Escapologist and Acrobat respectively. Michelle Chantelle Hopewell impresses as Mrs Phelps to whom Matilda tells her story and Carly Thomas plays teacher Miss Honey who first notices Matilda's special gift.
Sebastien Torkia and Rebecca Thornhill could not have been cast better, as wayward parents Mr and Mrs Wormwood. Torkia especially shone in an almost cartoon like portrayal which had the audience young and old laughing out loud as he staggered from one disaster to another, most of which were orchestrated by their daughter.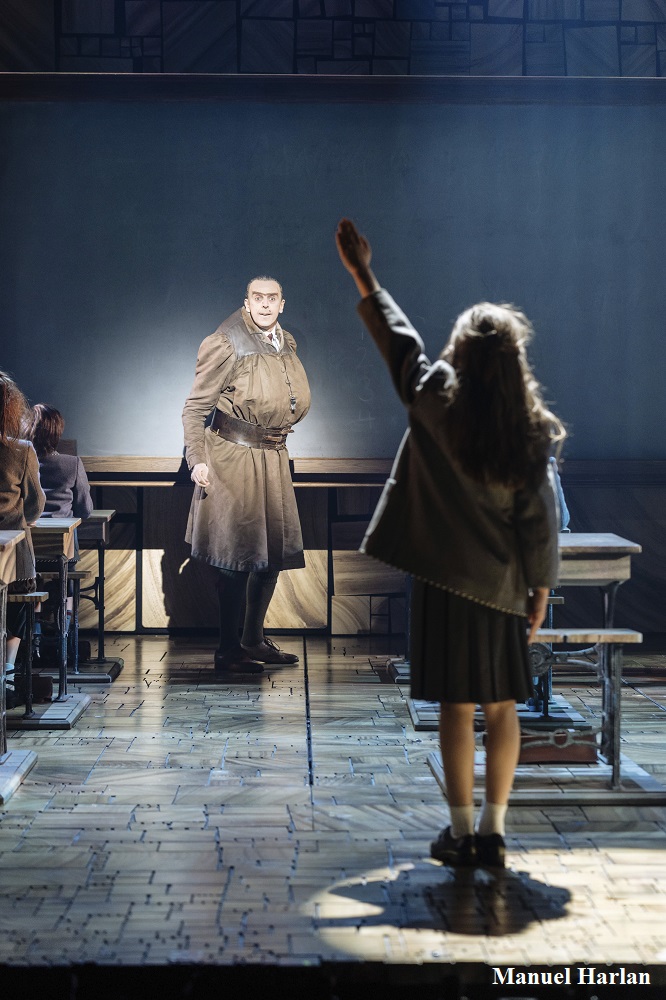 Another piece of genius casting is Craige Els as Miss Trunchbull. Els returns to the role after playing the demon headmistress in the London production. Despite Trunchball's appearance she is light on his feet especially in the PE scene with a more than acceptable vault across the stage.
Tim Minchin doesn't hold back with the lyrical tongue twisters in this exceptional score delivered without fault by musical director Andrew Corcoran and his superb orchestra. I must also mention the sound mix tonight, one of the best I have heard at the Palace in a very long time. Huge congratulations to Yamina Mezeli.
For me where this show shines however is in its technical execution. Despite a few pre show teething problems the show appeared to run without fault last night. The stunning set design by Rob Howell was lit to perfection by Hugh Vanstone as Matthew Warchus' direction filled the stage punctuated with Peter Darling's choreography. There are also a number of mind blowing illusions throughout the evening from the master of theatrical illusion, Paul Kieve.
Matilda is a heart-warming, fun packed family musical which will send you out of the theatre singing along to Minchin's catchy score. I cannot think of one reason not to go and see this production which plays at the Palace in Manchester until the 24th November and then continuing on a mammoth UK tour. https://uk.matildathemusical.com/tour/
Reviewer: Paul Downham
Reviewed: 20th September 2018
North West End Rating: ★★★★★