At this time of year as theatres try to put bums on seats, where they can land a significant amount of their annual income, they either opt for a panto or a classic that will appeal to all ages.
Bolton Octagon have gone for the latter approach offering a revival of their 2011 reworking of L Frank Baum's timeless masterpiece, but we are most definitely not in Kansas as Dorothy is now a Bolton lass.
This was the very first time I'd attended a school's matinee, and even at 10.15am hundreds of kids from local schools were really up for it in the huge expanse of the Premier Suite at the University of Bolton football stadium.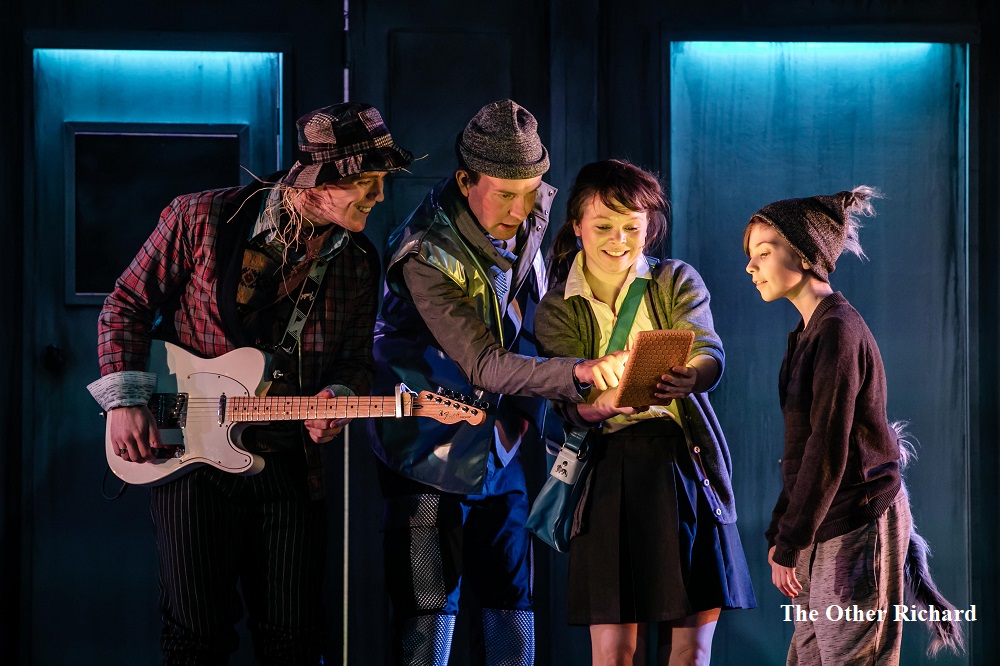 In truth the opening is a little slow, but once Dorothy and Toto are blown from Liz Cooke's drab Bolton set to Oz the kids were totally into the action.
Anne O'Riordan who was so good in the Octagon's summer promenade production of Gulliver's Travels is a perky, modern Dorothy using her tablet and sat nav to find her way back to Bolton. O'Riordan belts out Barbara Hockney & Rob Hiley's original numbers that have a Lancashire theme with gusto, and uses her big personality to draw the audience in.
Sure, this isn't a panto, but the kids don't know or care about that, they just want to have fun. So as the Lion, Tin Man and the Scarecrow are introduced they are on it bellowing out 'behind you' at industrial decibel levels. It really is a most glorious, joyful noise.
Another Gulliver Travels' veteran Alexander Bean is a Brummie cowardly Lion and this affable man mountain subtly draws out the message that we can be brave if we choose. Thom Petty essays a dignified Tin Man and is the best singer of the leads. David Heywood is a charmingly confused scarecrow and his beautifully timed wordplays are a big hit with the kids.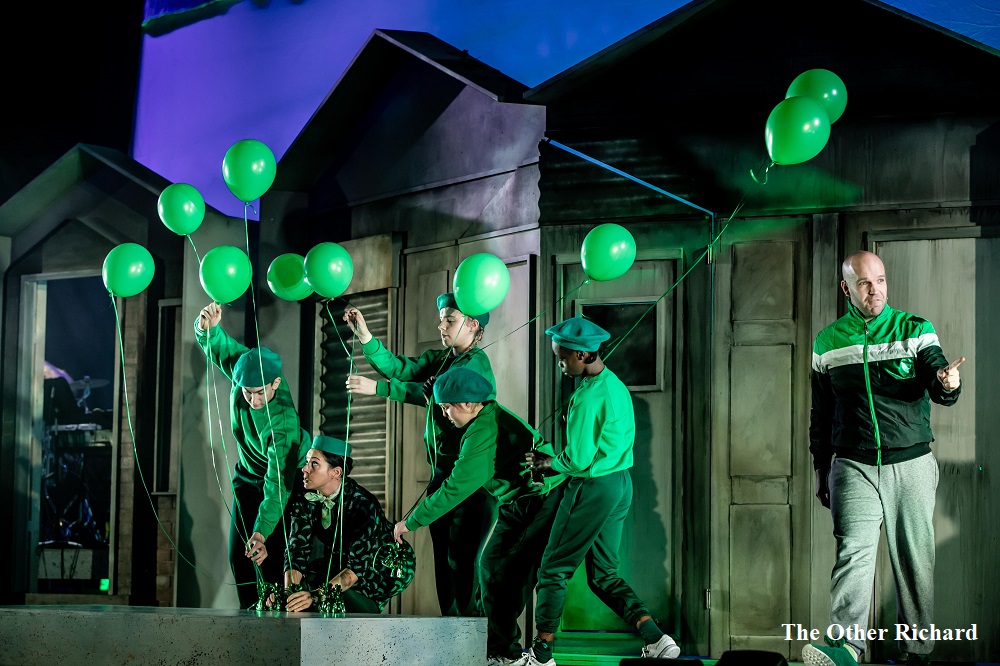 This is no Wicked, but Sufia Manya's adds just enough menace as the Wicked Witch of the West to worry the little ones but not too much. The young company perform credibly as the Munchkins and the Flying Monkeys.
The Octagon's associate director Ben Occhipinti really works this big space sending Dorothy's motley crew off down the aisles which become a surrogate yellow brick road. Cooke's design works well within the limitations of working in a space without many of the usual theatrical bells and whistles.
As the cast head off on their quest there is something genuinely magical watching a bunch of six-year-old rush across to the aisle high fiving the cast, or the seemingly cool Year Sevens in front on me craning their necks to see what Dorothy and co are up to.
Yes, it is important that we put on Hamlet or Swan Lake, but for many kids sat in here this will be their first taste of live theatre, or the only time they experience it all year. They have no preconception or snobbery about what they are watching.
So, to hear them bellow along or, get involved in the action is a welcome reminder, even to this jaded critic, that at those moments of connection generated by this hard-working cast there is really nothing better than live theatre.
The Wonderful Wizard of Oz is until Monday 31st December. To book www.octagontheatre.co.uk or 01204 520661.
Reviewer: Paul Clarke
Reviewed: 7th December 2018
North West End Rating: ★★★★