I must admit that I have always loved Michael Jackson but there are good and bad tribute acts and let's face it, Michael Jackson took dancing to another level.
Ben faced an uphill task to convince me that he could portray this icon both vocally and with his choreography. I am pleased to say that he pulled it off!
As Ben grew up, he became fascinated with Michael Jackson and began emulating his style from a tender age. He experimented with hair, make-up and dance moves, perfecting his art during his teenage years until he began to perform at talent shows. When he was 17 he was confident enough to book a function hall and host his own 'Michael Jackson Tribute Show'. The show sold out and he has never looked back, touring the world with his tribute show.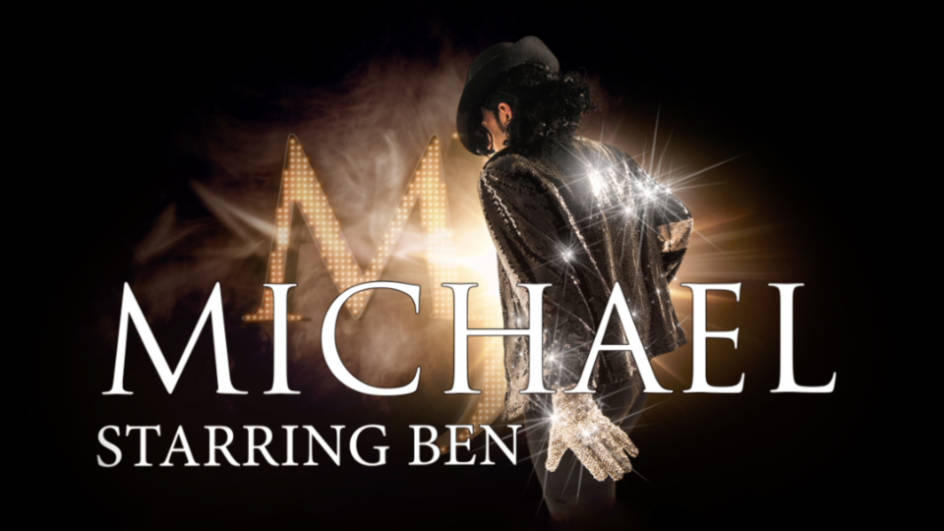 The show began with a set including 'Wanna be Startin' Somethin'' and 'Another Part of Me'. He then moved onto a Jacksons number 'Don't Blame it on the Boogie' allowing a multitude of cheesy dance moves to come into play within the audience (me included) followed by 'Don't Stop 'til You Get Enough'. 'The Earth Song' really showed us Ben's passion as a performer, he gave this song his all. He ended the first half with 'Black or White' where he came into the audience, 'The Way you Make Me Feel', 'Beat It', 'Dirty Diana' and 'They Don't Care About Us' performed with military precision.
At the beginning of the second half there was a medley of Jackson's songs, 'Shake Your Body Down to the Ground', 'ABC', 'I Want You Back' and 'I'll Be There' which was a lovely walk down memory lane.
The final section, however, was the one I had been waiting for – my era!
'Bad', 'Human Nature' and my oh so favourite 'Smooth Criminal'. It was when we got to 'Thriller' that I felt there was a missed opportunity. Anyone who grew up in the 1980's knows the Thriller video with the voice of Christopher Price and the costumes were amazing and having seen the 'Thriller' stage show I expected a little more than a couple of ghouls running around the audience. I felt that maybe Ben should have morphed into character a little more with extra theatricality.
'Man in the Mirror' followed but then came the piece de resistance – 'Billie Jean'. Now we see Ben's theatricality! He changed into a hat, sparkly jacket and slowly put on THE 'sparkly glove'. This was most definitely the best performance of the evening, in true Michael Jackson style and Ben clearly relishes performing this song.
The final number was 'Heal the World'. The audience certainly enjoyed the evening, singing and dancing with some surprisingly young members of the audience showing us their dance moves and knowledge of the Michael Jackson back catalogue.
This show is a must for Michael Jackson fans!
Reviewer: Caroline Worswick
Reviewed: 8th March 2019
North West End Rating: ★★★★