Page-2-stage productions present Closer by Patrick Marber at Manchester's quaint Hope Mill Theatre. The venue itself is charming and beautiful, with the play exploring sex and relationships between characters Anna the photographer, (Justine Elizabeth Bailey) Alice the waitress, (Nicole Evans) Dan the writer, (Darren John Langford) and Larry the doctor, (Oliver Mellor).
Set in the early 1990s, the play begins with Dan taking care of Alice in the hospital, where exciting visible chemistry was shown between the two. We then meet Anna in her photography studio, to which we see Dan first behaving problematically as he confesses his love for Anna when he is with Alice.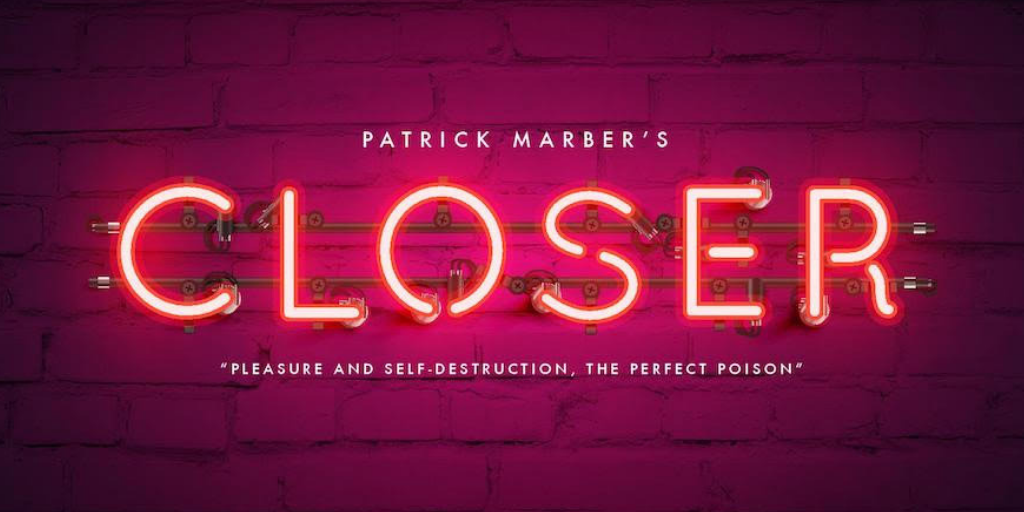 An amusing scene followed after this entitled 'Internet,' which was a personal favourite. Cleverly done, the stage was split into two halves with Dan and Larry either side faced with a computer screen, with a projector at the back showing what was being said by the two on the online chat forum 'London Fuck.' As the conversation progresses and gets more sexual, Dan pretends to be Anna and tells Larry to meet 'her' at the aquarium. The next scene to follow when Larry does meet the oblivious Anna at the aquarium was hilarious, describing her as the 'nymph of the net' and having the amusing motif of him indicating he was a doctor through his white lab coat.
With a lot of confusion and each of the characters confessing their infidelity to one another, they each decide to separate. The emotion shown here by all of the cast was raw and personal.
Act two opens with Alice dancing in a strip club, where Larry recognises her. This portrayed her vulnerability and Larry kept asking her name, in order to help her regain her humanity and dignity. Alice's dancing is also to be commended here, as she made falling into the splits look easy.
After some discussion over divorce papers between Anna and Larry, the relationship between them is shown to be stressful and suffocating. A poignant moment for me between Alice and Dan at the end was when they recalled little details about each other from the beginning of the play, and how there is a difference between choosing love rather than falling in love.
Each actor in this play portrayed their role convincingly and the dynamics between each of them were incredible to watch, showing a claustrophobic and honest atmosphere throughout.
Catch Closer whilst you can at Hope Mill Theatre where it is playing until the 27th April. https://hopemilltheatre.co.uk/events/closer/
Reviewer: Claudia Thomas
Reviewed: 16th April 2019
North West End Rating: ★★★★